Wyze, the company that made a name for itself with remarkably affordable smart home products, has warned that its prices will increase this month and remain volatile for the foreseeable future.
The Chicago-based firm was always known to operate on razor-thin margins even since it launched its $20 indoor security camera a couple of years ago.
Read More:
Wyze has since added a broad range of devices to its online store, including smart bulbs, more security cameras, a video doorbell and a robot vacuum cleaner. It has also branched out into health and fitness with a connected bathroom scale, a smartwatch and a fitness tracker.
But now the company has emailed its customers to warn about price rises coming on May 18. Blaming "world events" – that'll be the pandemic – Wyze said: "we are seeing huge cost increases on almost every material used to make smart products. The cost increases are mainly driven by silicon chips, but also include memory, plastics, metals, packaging, and more."
The company expects the costs of key components to rise over the coming year, adding: "We expect our prices to be volatile for the foreseeable future as we try to keep up with fluctuating costs in the post-pandemic world."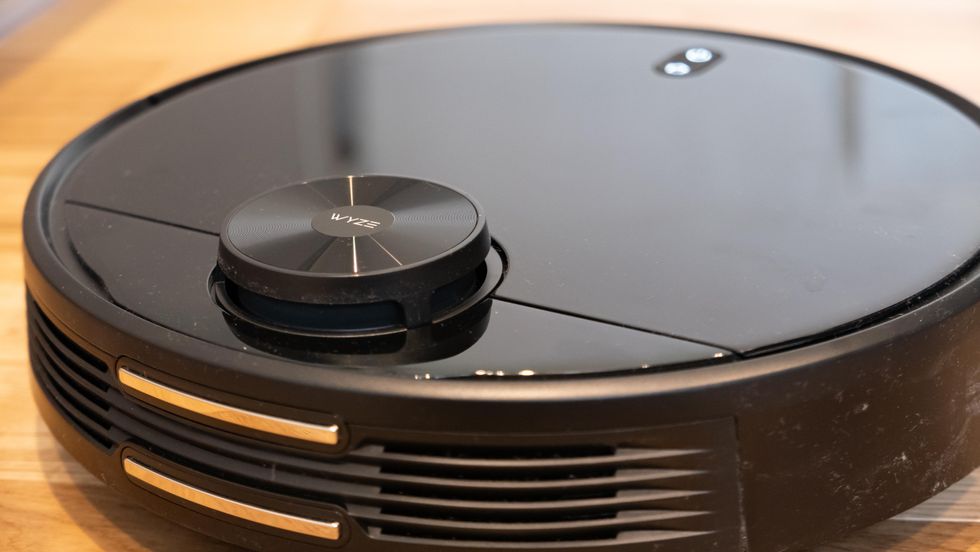 The Wyze robotic vacuum cleaner currently costs $249.99 GearBrain
Some of the price increases are very small, and shipping is now included instead of being an additional $5.99. As such, the Wyze Cam v3e security camera is now $32.99 including shipping, which is in fact cheaper than then $29.99 plus $5.99 shipping it was before. However, the camera first launched at $20, so over its lifetime the price has increased by $12.99.

The Wyze Video doorbell began life almost as cheap, at just $29.99 plus shipping. It then rose to $44.98 including shipping, and from May 18 it will rise again to $54.98.
Wyze says it is not alone in its predicament and cites Tesla as an example, whose boss Elon Musk recently spoke about "insane difficulties" related to the global chip shortage and other supply chain challenges.
Wyze added in its email to customers: "We as a company have not been perfect, but we are confident that we have always honored our promise to deliver great products at the lowest possible price. That is who we are and who we will always be."
Wyze Cam v3 1080p HD Indoor/Outdoor Video Camera for Security, Pets, Baby Monitor, w/Color Night Vision, 2-Way Audio, Works with Alexa & Google