Like GearBrain on Facebook
In a world of $1,000 smartphones, $100 might not seem like much money at all, but today it is plenty to make a start on building your smart home. And the foundations can be laid with a budget smart speaker like the Amazon Echo Dot or Nest Mini, or you could try picking up a refurbished model to lower the price even further.
Read More:
With this, you have yourself an internet-connected voice assistant, in the form of Alexa or Google Assistant, and each of these also acts as an ecosystem with which you can communicate with a huge range of smart home products, from plugs, light bulbs and thermostats, to cameras, sound systems, televisions, and even robotic vacuum cleaners.
For now, this article will stick to the very basics. But saying that, after spending just $100 you will be well on your way to building a smart home that can be expanded on easily and almost infinitely.
Smart speaker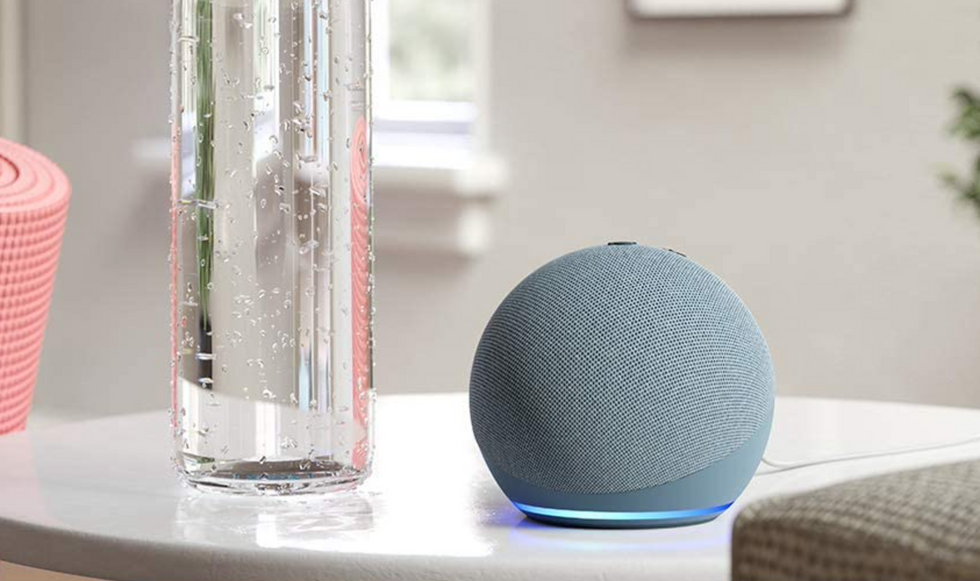 Amazon Echo Dot (4th Gen) is usually priced between $45 and $50 Amazon
The first thing your smart home needs is a central command hub – or in other words, a smart speaker. Even six years after we first said hello to Alexa, it's amazing to think how much technology, connectivity and intelligence is packed into a humble smart speaker.

As we enter 2022, there are more options than ever. But because we are on a strict budget for this article we will stick to either the Amazon Echo Dot or Google Nest Mini. Both cost $50, but the Echo Dot (3rd Gen) is often reduced, and at the time of writing (March 2022), costs $39.99 when bought directly from Amazon. It can also be bought with a clock built-in from Amazon, for $60. Alternatively, at the time of writing Amazon still sells the Echo Dot (3rd Gen) refurbished for $40.
The Echo Dot's 3.5mm audio jack will be useful if you plan to connect it to a more powerful speaker. This is something the Nest Mini misses out on, although that speaker has improved sound quality over its predecessor, the Google Home Mini, and has twice the bass, too.

Whichever you choose, you will have a small speaker with a virtual assistant for answering questions and helping out with setting timers, reading the news and weather forecast, and playing music. Beyond that, of course, these act as the gateway to your smart home.
Alternatively, if you want to build an Apple smart home using the company's HomeKit platform and Siri voice assistant, a $100 budget covers the cost of Apple's HomePod Mini. But that takes up our entire $100 budget, so unless you insist on using Apple HomeKit, your budget can go further with Amazon or Google.
Smart plugs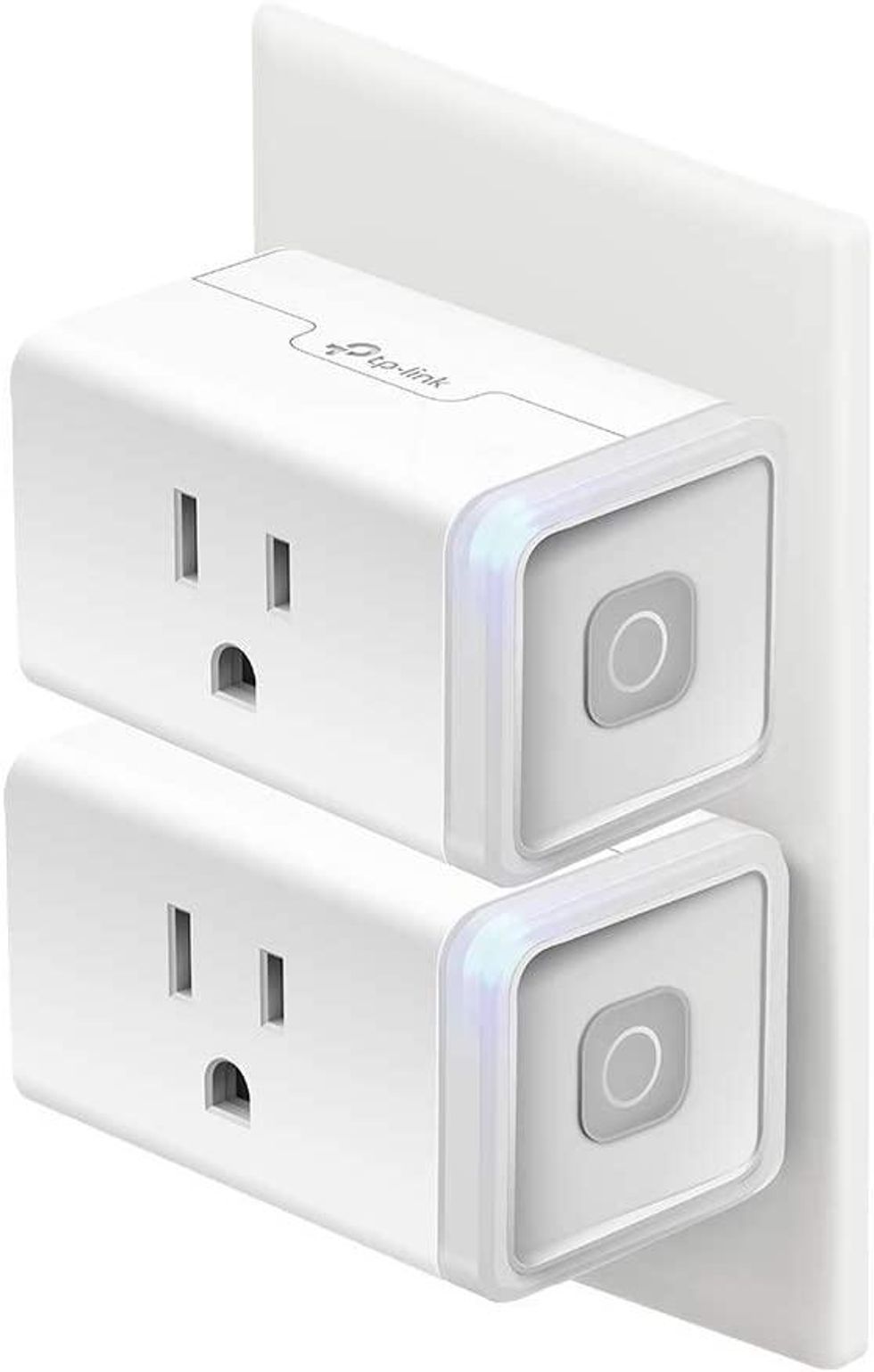 Kasa Smart Plug HS103P2 works with both Amazon Alexa and Google Assistant and does not require a hub.Amazon
A very cheap way to bring some extra smartness into your home is to install a smart plug. These can cost from around $5 to $10 each and are controlled via their own smartphone app, but in most cases can also be operated by speaking to Alexa or Google Assistant.

Smart plugs mean you can ask your voice assistant of choice to switch devices like heaters, coffee makers, fans and lamps on and off.
Amazon is currently selling a four-pack of Amysen smart plugs for $20.97, making them just $5.24 each. You can also pick up a pair of Govee smart plugs for $20, or a single Avatar plug for $9. More expensive options from better-known brands are also available, such as this dual-outlet, in-wall smart plug socket from TP-Link's Kasa division, currently priced at $23. But we found Kasa does offer a two pack of Kasa Smart Plug HS103P2 which costs only $16.99 for two smart plugs on Amazon.
As well as asking your voice assistant to turn the plug on or off, you can set up a routine for Alexa or Google Assistant to have it activate at certain times of day.

The only limitation here is that the device (like a fan or heater) must start working as you want it to when it is switched on at the wall outlet. The smart plug has no actual control over the device itself, other than cutting and restoring its power.
Spent: $56 (Amazon Echo Dot 3rd Gen and Kasa Smart Plug HS103P2)
Budget remaining: $44
Lights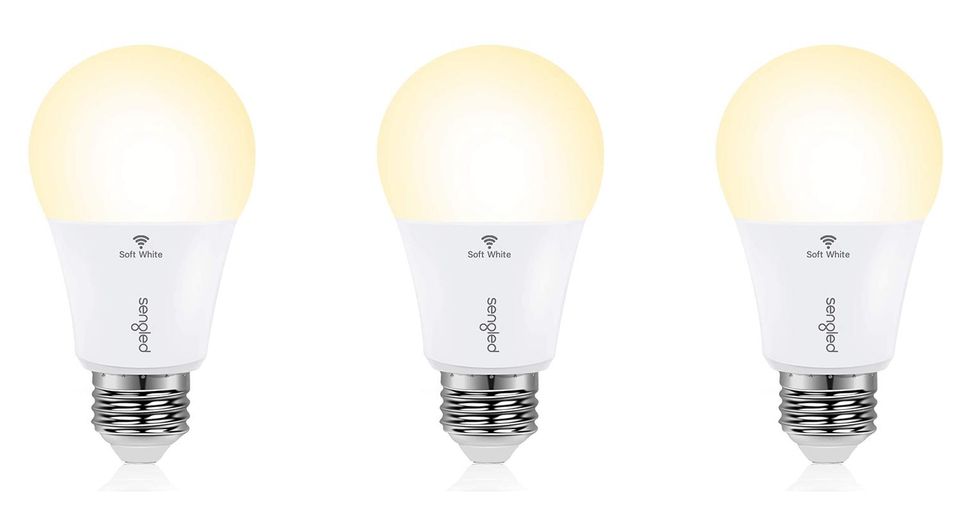 White smart lights by Sengled cost around $8 each on AmazonSengled
Smart lights vary in price and functionality, but even with our modest $100 budget we can pick up bulbs from Sengled. We could also have bought from different companies, like Lifx, but if your Echo Dot comes with a free Sengled bulb, it makes sense to stick with that system. These bulbs are white instead of full color, meaning they can't shine blue, green or red, but can be adjusted from a cool, bright, blue-ish white, through to soft, warm orange. In many cases, this is all the variation you will need from your smart bulbs.

If you want to spend a little more, the Lifx Color costs $34.99 but on sale at the time of this writing for only $24.99 on Amazon. This smart LED bulb can be set to any color, brightness and temperature you like.
Unlike smart bulbs from rival Philips Hue, those made by Sengled and Lifx connect directly to your Wi-Fi router, instead of to a hub or bridge. This lowers the financial barrier to entry, as you can buy a single bulb and be up-and-running, instead of having to buy a more expensive starter kit with bulbs and a hub.
Another option here is Wyze, which sells individual smart bulbs for just $16 each, or as part of a two pack for $26.98 (both excluding shipping). These are 'tuneable white' A19 bulbs, which means their temperature and brightness can be adjusted, but they can't display a range of colors. GE Lighting's Cync also has a two pack of smart LED bulbs that work with Amazon Alexa and Google Assistant enabled devices. The two pack is available on Amazon and on sale today for only $18.86.

These also work with Wi-Fi and require no hub, and are compatible with Alexa and Google Assistant.
Spent: $64 (Echo Dot 4th Gen, Sengled Alexa smart LED A19 color bulbs, two Kasa smart plug)
Remaining budget: $36
Security camera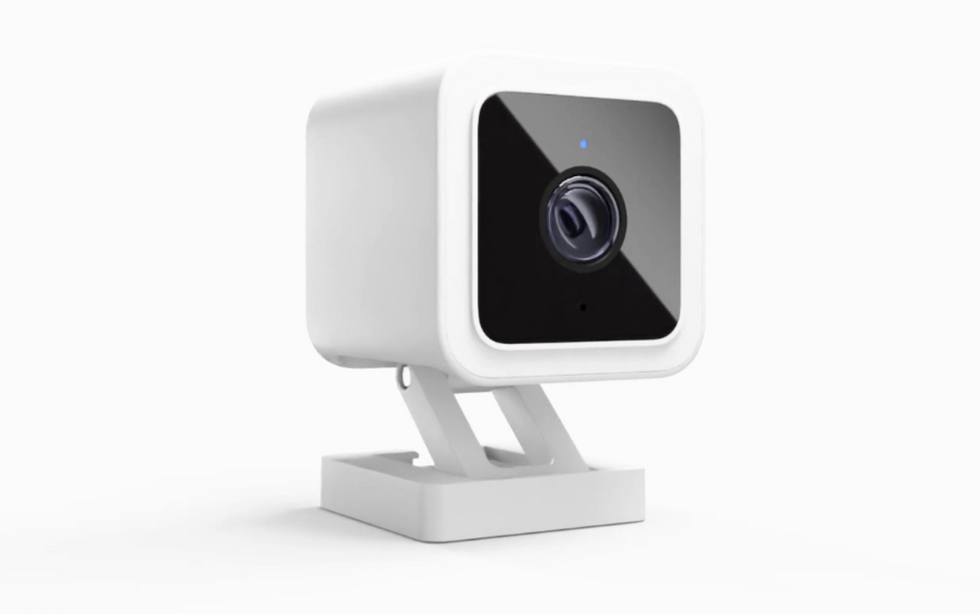 The latest, third-generation security camera from Wyze Wyze
With $36 left, there is only one option for a smart home security camera, and that is the Wyze Cam v3, which costs a remarkable $35.99.

The camera is IP65 weather resistant (unlike its predecessor) so can be used indoors or outside. It records at 1080p Full HD resolution and includes full-color night vision thanks to its starlight sensor. The camera also has compatibility with Alexa, Google Assistant and IFTTT (If This, Then That), and there is free, rolling 14-day cloud storage for video recordings (plus you can record to a microSD card, sold separately), and the camera will alert you if it hears a nearby CO2 or smoke alarm.
The Wyze Cam v3 is currently available on Amazon.
Spent: $100 (Echo Dot 4th Gen, Sengled Alexa smart LED A19 color bulbs, two Kasa smart plugs, Wyze Cam V3 )
Remaining budget: $0
We can't quite stretch the budget to another smart plug or bulb, so this is as far as $100 gets you in 2022. That said, an extra couple of dollars would include an extra bulb or bulb, and we expect to see more attractive deals on the newer Echo Dot models later in its lifespan. But it is impressive nonetheless.

Of course, you can spend the $100 in different ways. Perhaps you want more smart plugs instead of the Wyze camera, or more bulbs in place of lights. Even at this end of the market, the smart home can be configured to however you want.
Either way, it's impressive that $100 gets you a smart speaker with voice assistant, plus a smart plug, a couple of smart bulbs and a security camera.
Check out The GearBrain, our smart home compatibility find engine to find other compatible products that work with Google Home and Home Mini and Amazon Alexa and fit your $100 budget.

How to Find Products in The GearBrain, Our Compatibility Find Engine for Smart Devices www.youtube.com

Part Three of GearBrain's Podcast series on How to build a smart home focuses on budgeting. GearBrain
Like GearBrain on Facebook