Like GearBrain on Facebook
The new all-digital Xbox One S with no disc drive was already good value at $200, but now for Black Friday the deal has been made that bit sweeter, with three free games and $50 off.
A part of Amazon's Black Friday sales, you can pick up the Xbox One S All-Digital Edition, plus codes for three games - Minecraft, Sea of Thieves and Fortnight Battle Royale - for just $150.
Read More:
The console also comes with an Xbox One wireless controller and a one-month pass for Xbox Live Gold, so you can start playing online against your friends right away.
There's also the option of subscribing to Xbox All Access, which for $19.99 a month for 24 months gives you access to over 100 games and gives you the option to upgrade your console when the new Xbox 'Project Scarlet' arrives at the end of 2020.
As well as a great games console, the Xbox One S is also a brilliant home entertainment system. It can stream Netflix, Amazon and other on-demand content in Ultra HD, and it works with Dolby Atmos sound systems too. On top of all this, the Xbox One S outputs HDR video as well.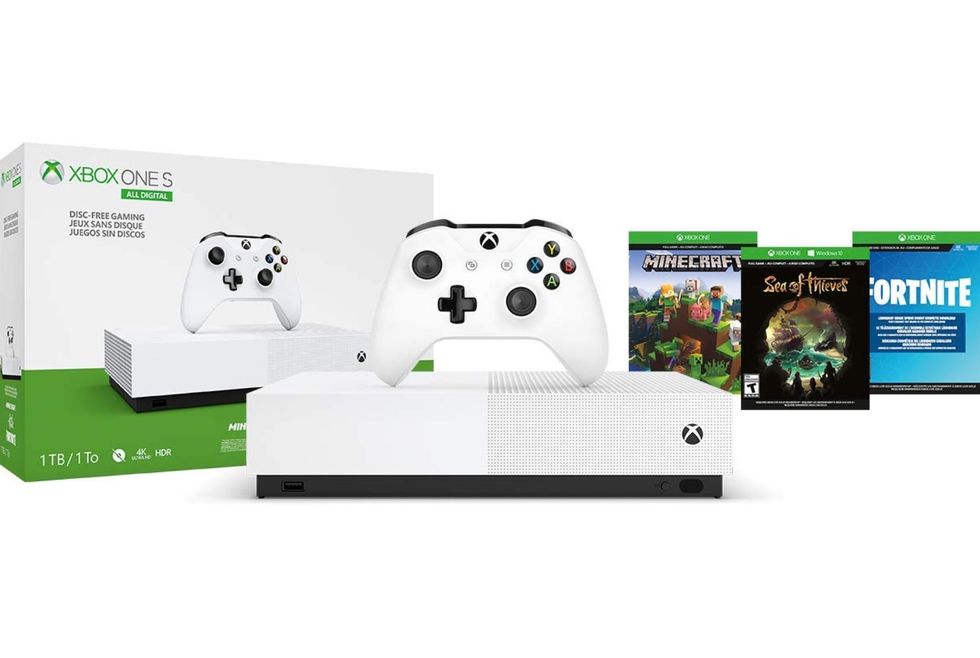 The deal includes codes to download three gamesMicrosoft
The Xbox One S can be interacted with by speaking to your Alexa or Google Assistant smart speaker.

Although the new Xbox will be out a year from now (and likely priced at around $500), Microsoft has promised that all new games will work on the One S for the foreseeable future. So, while the new model will boast better graphics and other features, the games themselves will continue to work on the One S for some time to come.
Even if you aren't that into video games, a $150 Xbox One S makes for a fully-fledged home entertainment system and media streamer.
Add all that together, and we think $150 for the console and three games is excellent value for money, and makes for a genuinely attractive Black Friday deal for for any smart home.
From Your Site Articles
Related Articles Around the Web
Like GearBrain on Facebook