Like GearBrain on Facebook
Pro: easy installation, Bluetooth & Z-Wave compatibility, nice design, backlit keypad, one touch activation, Apple HomeKit integration
Cons: instructions were printed and not in app, need backup plan if batteries die, additional costs for remote access and additional eKeys
One of the most recognizable and oldest international brand names in the lock industry is Yale. They've been making residential and commercial locks since 1843 and are best known for their cylinder pin-tumbler device. This type of lock was first used in Egypt some 4,000 year ago, Yale perfected it, and is now applying it to smart locks. GearBrain got a chance to test Yale's new Assure smart lock and were pleased with what we found.
Yale Assure is part of Yale's Real Living line of locks. It comes with Bluetooth and can easily be paired with Samsung SmartThings hub or any Z-wave compatible smart home hub if you get a Yale Network Module. The lock features weather protection gasket, one touch locking, backlit numbers that won't wear off and a privacy button. It also has tamper resistant battery cover. When we un-boxed Yale Assure, we found the lock along with an installation guide, mounting screws, a door template and 4 AA batteries.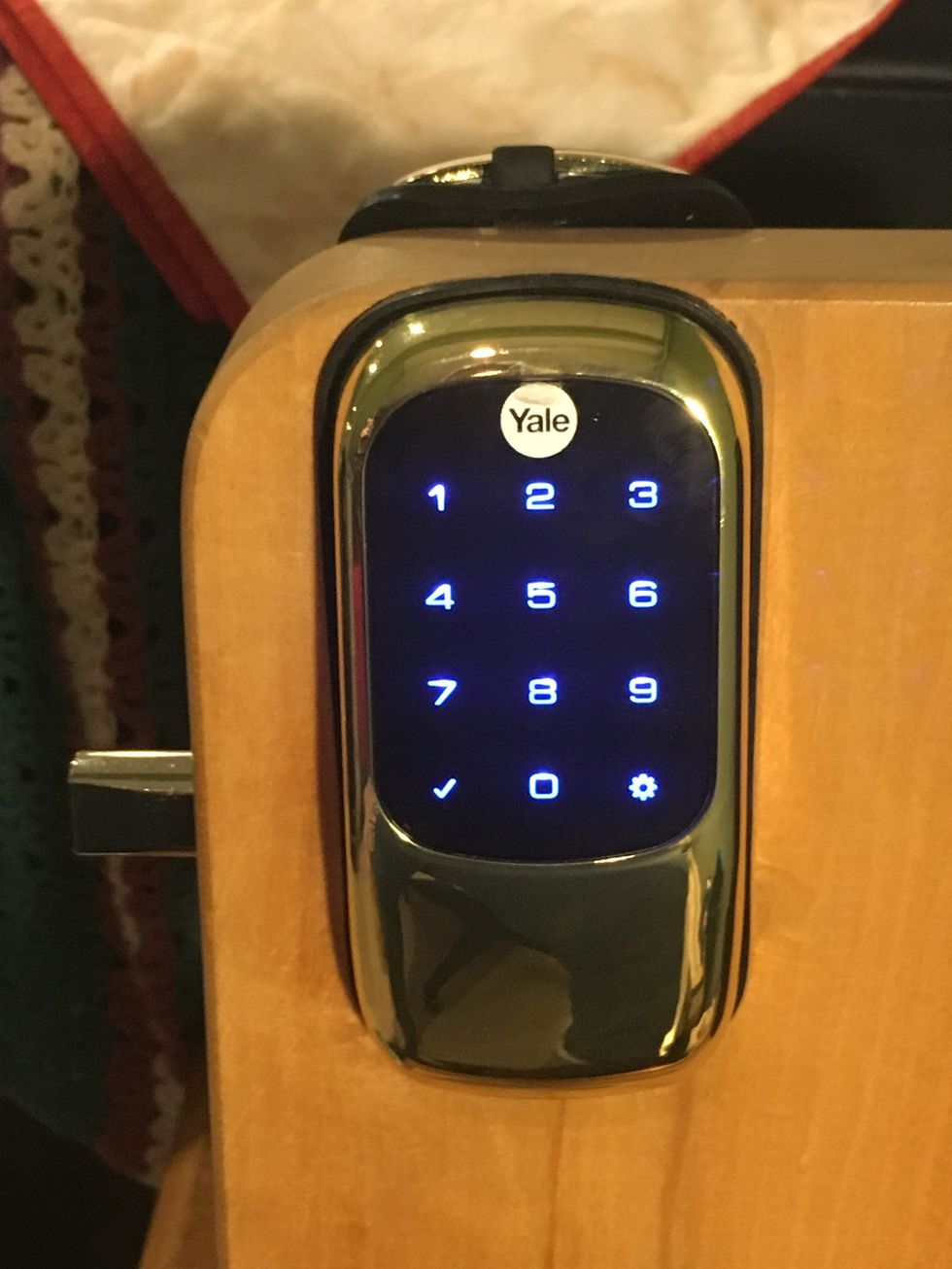 Installation

Over the past few weeks, GearBrain has been testing several smart locks and installations have varied. Some have very good instructions you can easily follow and others are a little less intuitive. Yale's setup was in between. First, you need to make sure you download the Yale Assure app. The app is available for Android devices (4.3 or later), iOS devices (9.0 or later) and Samsung Gear smartwatch (4.3 or later). We used the iOS version since we were connecting the Assure smart lock to an iPhone 6s.
After downloading the app and making sure our Bluetooth setting was on, we were ready to install our Assure smart lock. This is the part that varied from many of the other smart lock manufacturers. The instructions and "how-to" videos for installing the smart lock are not in the app like most other companies. Yale provides a big and easy-to-follow written instructions with diagrams on what you need to do. There are also YouTube videos you can access from Yale's site or YouTube. If you are a newbie, these videos can be an effective guide for you but you will need to you use your smartphone or tablet to access them.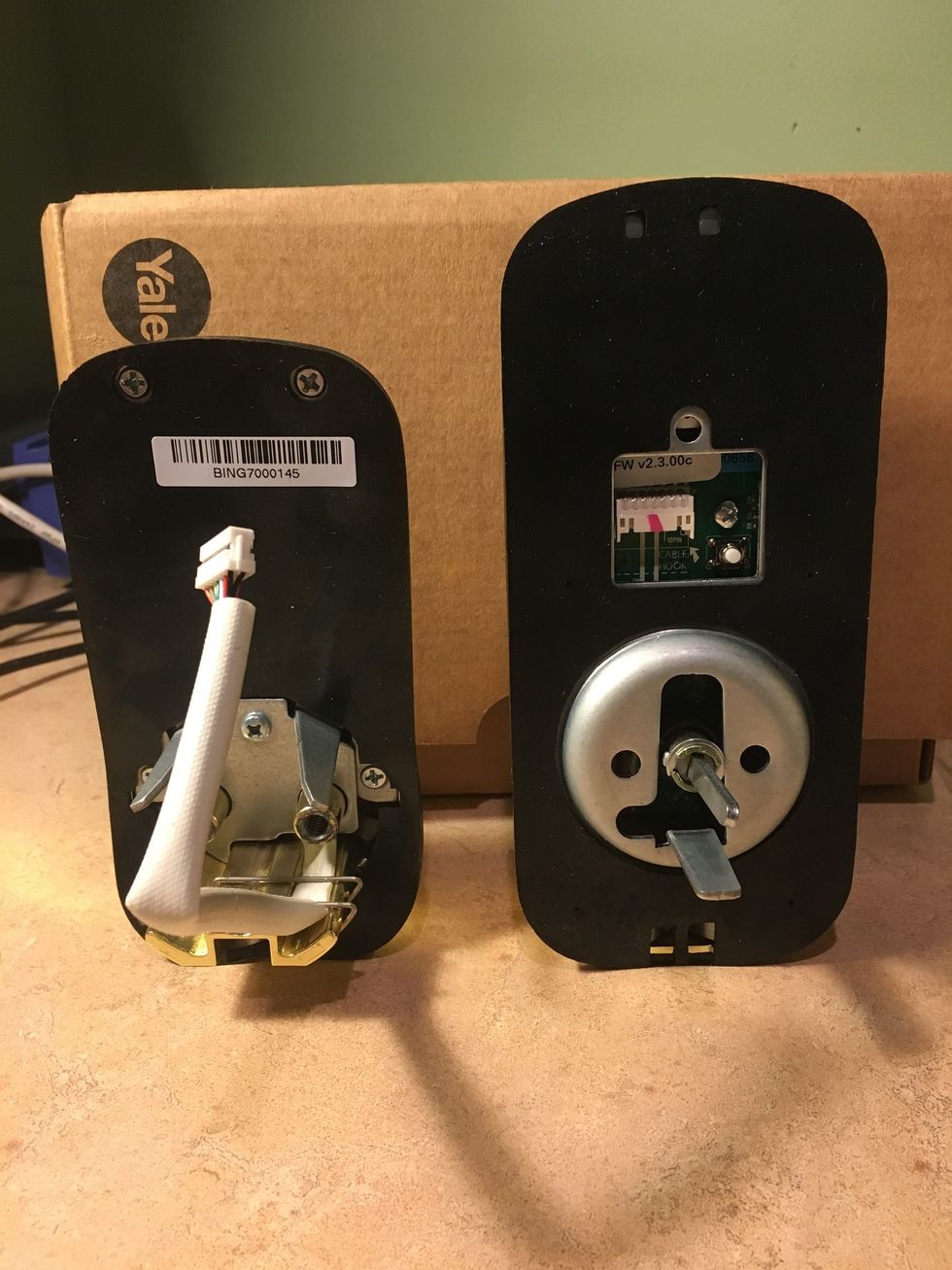 Yale Assure locks fit doors 1 3/8" to 2 1/4" thick with a backset of 2 2/8" or 2 3/4". The face bore hole is 2 1/8"

Once the lock was installed and we inserted the batteries into the smart lock, we were greeted by a nice "welcome message" from the lock. So, don't be scared when your Assure smart lock starts talking to you.
Settings

Once we had installed the Assure lock, we setup the settings for the lock in the app. The Yale Assure app has notification settings that notify you when your door is locked or unlocked. It will also let you know when your batteries are running low. You can easily set up access keys for any of your friends or family members. The app can handle unlimited number of locks and keys. You can create up to 12 entry codes which are used on the keypad. Note your lock comes with 3 eKeys for you to assign. If you want to assign more, there is a $1.99 charge per eKey.
Features

Yale offers a lifetime limited warranty for finish and mechanical and one year for electronic components. (Go to www.yalehome.com/warranty for more information.) Assure Lock is certified ANSI/GHMA A156.36 Grade 2. It also comes in 3 types of finishes. There is Oil Rubbed Bronze US3, Satin Nickel US15 and Oil Rubbed Bronze US/OBP.
When you go to open your smart lock, note that there are a few ways to do so. There is the "Twist & Go" method. Two minutes before approaching your door, rotate your smartphone with Assure app open 90 degrees (to horizontal)—and then touch the keypad to unlock your door. Another way is to use the touchscreen keypad to insert your key code and the door will open. We did both methods and the Twist and Go was a little spotty at first. But once we got the hang of doing this prior to getting to the door, the process worked better.
You can also open your lock using a third-party hub app (like Samsung SmartThings), but you need to get a Yale module which costs $75. The unit is small (1.5" x 2.5" x .5") and weighs only .5 lbs. Right now, the company offers only Z-wave module. Later this year, the company will release a Zigbee wireless protocol module. It's important to note that the Assure Locks (YRD446/246/226/216) and nexTouch Lock (NTB610/620) only work with the Yale Z-Wave Plus Network Module. Yale also offers the B1T (ranges from $199 to $249 on Amazon) or T1L ($149 on Amazon) Locks (YRD110/120) that have Z-Wave built in so you don't require an extra module purchase.
Yale Assure locks are available online at Amazon, Best Buy, GoKeyless, Home Depot and Lowe's. Offline, you can buy them at home specialty stores as well as The Home Depot and Lowe's stores.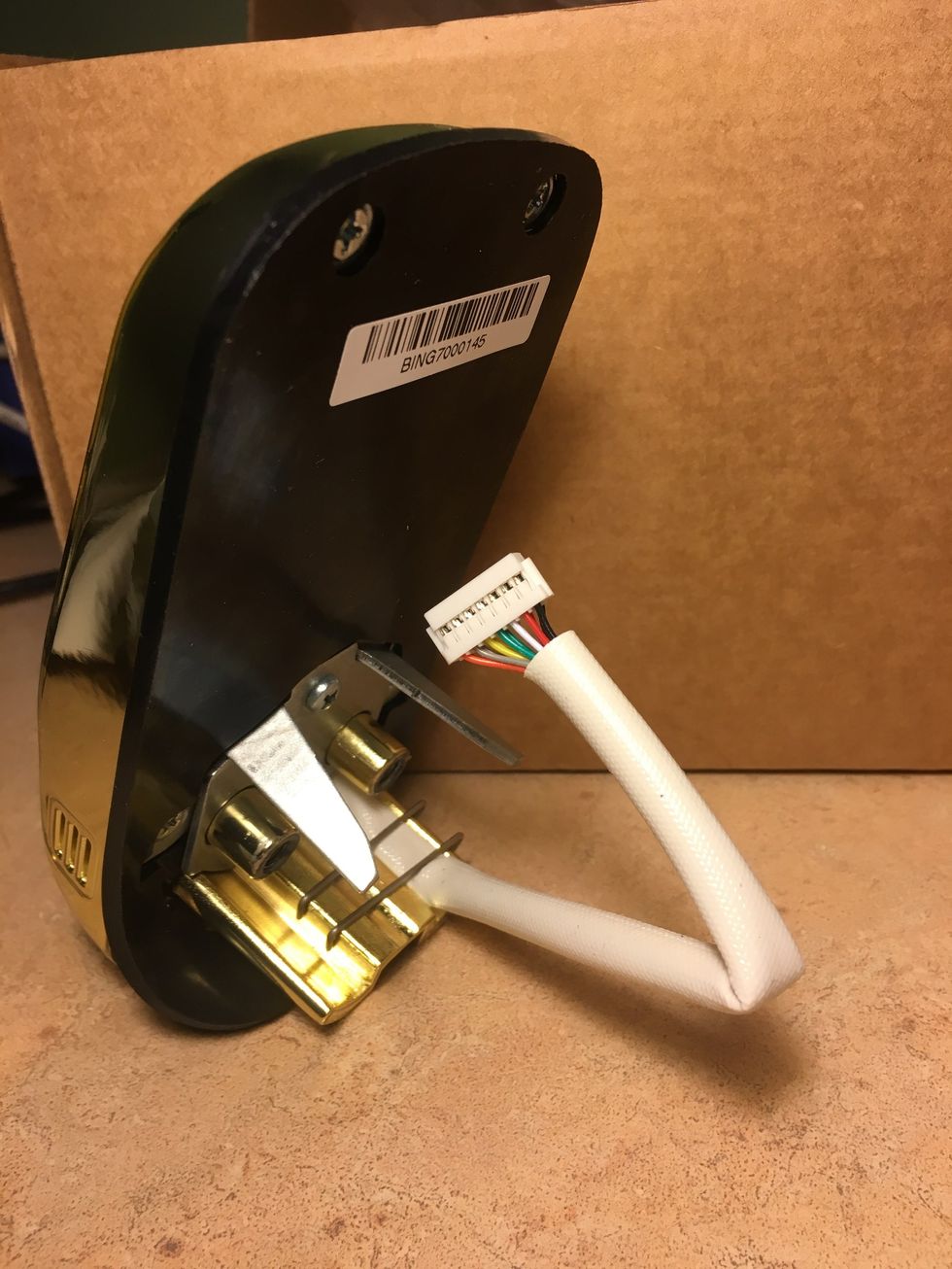 Summary

Yale has been making quality locks for a very long period and have taken this experience into the smart home market. Yale Assure is a quality smart lock with a nice design and is easy to install and use. It's a great addition to any Z-wave smart home system.
The Assure Lock is also a good lock for anyone looking to add smart locks to their home or a second home, but you need to keep in mind if you want to provide remote access you will need to get either a module (for additional cost) or add the lock to a compatible smart home system.
Lastly, we always recommend buyers of smart locks have a backup plan when buying a smart lock. You need to make sure you can get into your home or office in case your lock fails or batteries drain. Assure does have an alternative way to unlock if the batteries die - simply touch a 9V battery to the battery terminals located at the bottom of the keypad and enter your pin code - but it's a pain to have to go and find/buy a 9V battery. However, if you have a backup plan to get into your home and it involves or doesn't involve a 9V battery, we think Assure is a good lock to consider for your smart home.
Like GearBrain on Facebook