Like GearBrain on Facebook
Zoom, the video conferencing platform used by millions of people working from home amid coronavirus lockdown, is stopping all developed of new features for 90 days.
Instead, it will now focus all of its resources on improving security and user privacy, both of which have been called into question as Zoom's popularity surged in recent weeks.
Read More:
Zoom, which was created as a video conferencing tool for businesses and not consumers, hasn't previously said how many users it has. But now, as part of a lengthy blog post by company founder and CEO Eric Yuan, Zoom says the number of users has exploded from 10 million per day to more than 200 million across its free and paid offerings.
Such huge growth saw Zoom's share price jump 50 percent through March, as millions of began working and socializing from home due to the coronavirus pandemic. But the growth also highlighted past security issues, how Zoom's claim of end-to-end encryption between users isn't accurate, and led to 'zoombombing,' where conversations are hijacked by internet trolls.
Given Zoom is being used by so many more people — and even by the UK government and Prime Minister Boris Johnson — privacy and security are now top priorities to maintain Zoom's newly amplified reputation.
"Our platform was built primarily for enterprise customers - large institutions with full IT support," Yuan explained, adding: "These range from the world's largest financial services companies to leading telecommunications providers, government agencies, universities, healthcare organizations, and telemedicine practices."
Despite concerns raised over the security of Zoom, Yuan said that thousands of enterprises "...have done exhaustive security reviews of our user, network, and data center layers and confidently selected Zoom for complete deployment."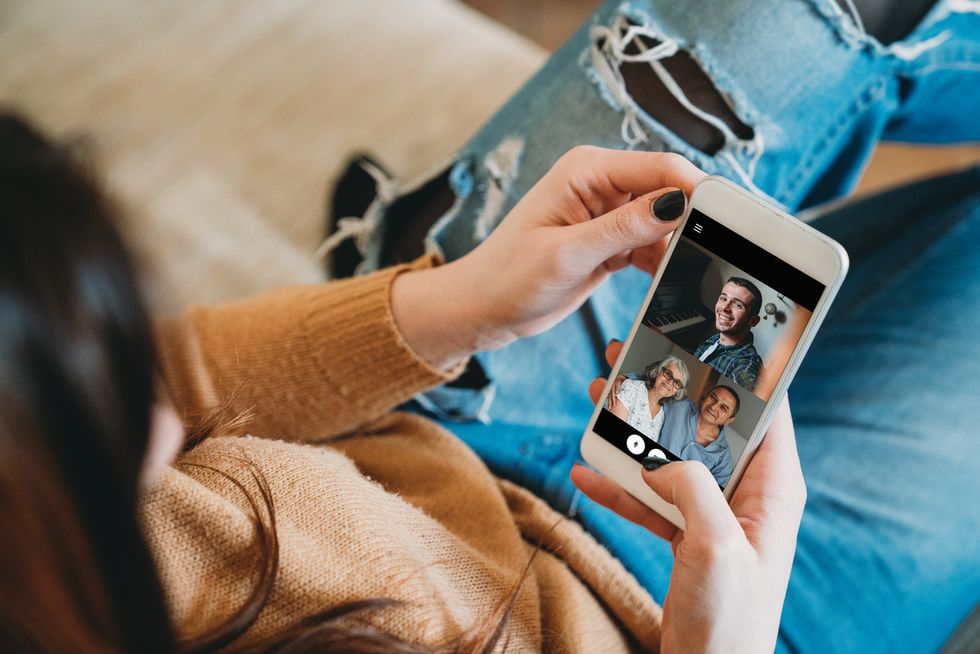 Millions more people are now using video chatting to keep in touch Getty Images
However, with Zoom now dealing with many millions of new users — some of whom are using it in unexpected ways, like attending online weddings — Yuan says his company has been presented "with challenges we did not anticipate when the platform was conceived."

Referring to potential security and privacy issues with Zoom, Yuan added: "These new, mostly consumer use cases have helped us uncover unforeseen issues with our platform. Dedicated journalists and security researchers have also helped to identify pre-existing ones. We appreciate the scrutiny and questions we have been getting...about our privacy and security policies."
To keep on top of issues as they arise, Zoom is now freezing the development of all new features. Instead, all resources will be used to focus on trust, safety and privacy issues, Yuan said. Zoom will also conduct a "comprehensive review with third-party experts" to improve the platform's security, and especially with regard to the new use cases Zoom has seen in recent weeks.
Zoom is also planning a transparency report detailing requests by law enforcement for data, records and content. The company's bug bounty program will also be enhanced, encouraging cybersecurity experts to look for holes in Zoom's security and present them for financial reward. Starting next Wednesday, Yuan will host a weekly live webinar to "provide privacy and security updates to our community."
From Your Site Articles
Related Articles Around the Web
Like GearBrain on Facebook