Like GearBrain on Facebook
Zoom, the popular video conferencing platform used by over 200 million people, was hit by a class action lawsuit filed by one of its shareholders on Tuesday, April 7.
Filed in San Francisco federal court, the lawsuit accuses Zoom of overstating its privacy standards and failing to explain that its video conference service does not have end-to-end encryption, despite claiming on its website that it does.
Read More:
Logitech HD Pro Webcam C920, Widescreen Video Calling and Recording, 1080p Camera, Desktop or Laptop Webcam
Zoom is also currently being sued in California for allegedly giving users' personal data to outside companies, including Facebook, without fully informing its users.
Zoom was primarily built as a video conferencing platform for businesses to hold remote meetings. But since the coronavirus pandemic forced millions of people into lockdown, Zoom has become hugely popular among people wanting to stay in touch with friends and family. The company saw its average daily user count jump from 10 million in December to 200 million now.
The company's share price quickly spiked, surging by some 50 percent. But after claims of its security not being what it should be, the price tumbled back down again by a third.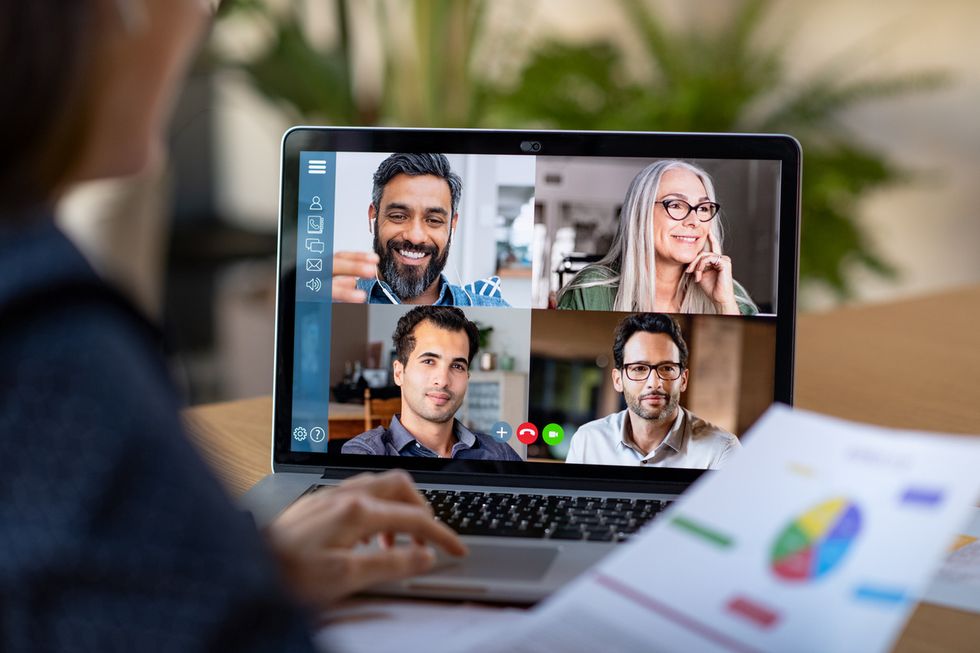 Zoom is a video conferencing platform iStock
Now, shareholder Michael Drieu has claimed in a court filing that media reports highlighting Zoom's insufficient security caused the share price to plummet, reports Reuters.

Despite Zoom's website saying its service has end-to-end encryption, research conducted by cybersecurity experts at The Citizen Lab say this is not the case, and the encryption it actually uses is considered sub-par.
These reports forced Zoom chief executive Eric Yuan to apologize last week. He stated that the company has put the development of new features on hold for 90 days and will now focus on shoring up Zoom's security and user privacy standards.
Lacking security was highlighted by the sudden emergence of 'zombombing', where strangers could join the private video conversations of other people.
Sometimes this led to call participants being shown pornography or other inappropriate content by the stranger who had joined their chat due to a lack of default security. Zoom has fixed this by requiring all new video chats have a password, which attendees must enter before they can join.
As well as being used by the general public to keep in touch, Zoom has been used by the UK government, with Prime Minister Boris Johnson using the app to hold briefings with senior staff. On the other hand, Taiwan's cabinet has told its government agencies to stop using Zoom, and so too has SpaceX boss Elon Musk, who recently told staff the app has "significant privacy and security issues".
1080P Webcam, NP HD PC Webcam USB Mini Computer Camera Built-in Microphone, Flexible Rotatable Clip, for Laptops, Desktop and Gaming, Black …
Like GearBrain on Facebook