Like GearBrain on Facebook
3Doodler, the toy company that lets you draw plastic figures from a pen, now has two kits to build action figures finally available. Both let you mold plastic threads into moveable parts that snap together into 3D characters — and both were announced at Toy Fair 2019 in February.
Read More:

The first, Robosumo, comes in two forms — a Pen Set for $49.99 and an Activity Kit, without the pen, for $24.99. Both have an activity guide, two motors, a pack of 3Doodler plastic and two molds that, when followed, build the parts to build the characters. There's also a ring, where players can hold their own imaginary fight scenes.
The second line is called Alphadoods, a $19.99 kit that does not include a pen but does have an activity pack, a mold and two character canvases — which means players can build a plain character, and then use the 3Doodler plastic to personalize the figure themselves. There are also two packs of plastic threads that come with the kit.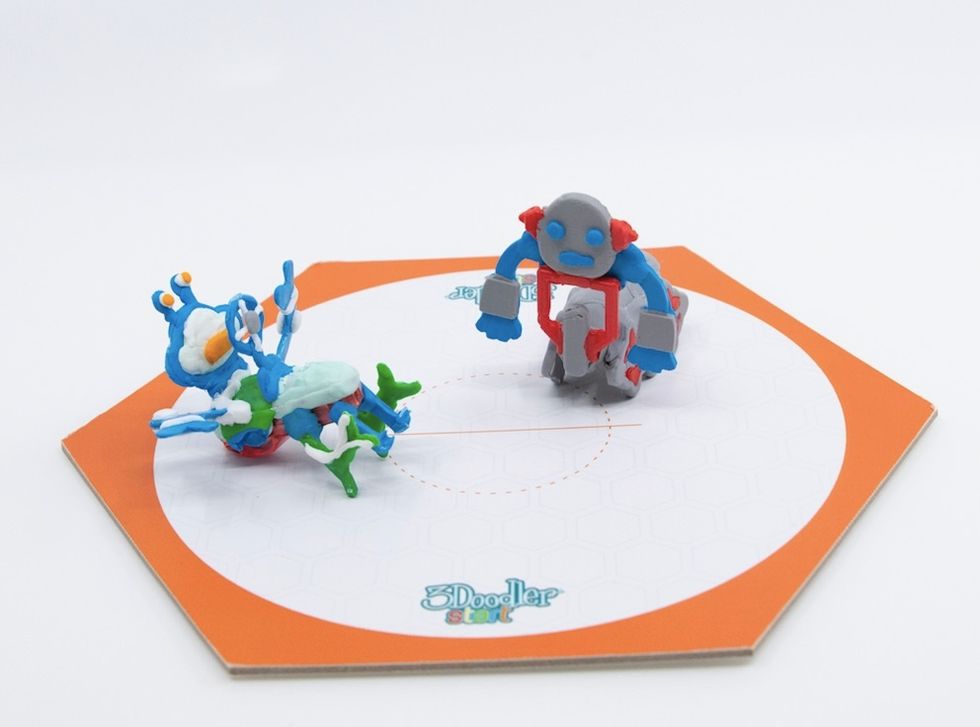 The Robosumo kit includes motors to make the 3Doodler figures move3Doodler
DIY toys

3Doodler is a line of kits that folds neatly into the maker culture — a way to create and design objects rather than directed what to build. The product works with special pens that can heat plastic threads enough to allow the material to be soften, and then drawn into objects which harden almost immediately.
The new set of kits veers a bit towards directed play. While the Alphadoods figures can be customized with any kind of design that someone wants to draw on top them, there is less an element of free design. The Robosumo includes actual templates that let someone 3D print parts and put them together. The plastic, of course, can be used with a 3Doodler pen to build anything someone wants to draw.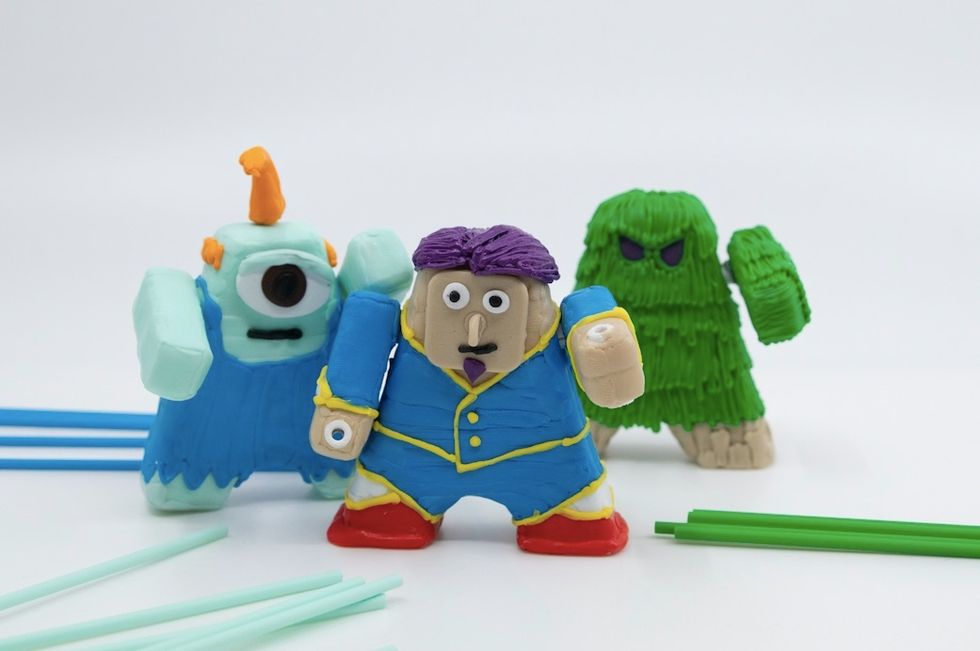 Alphadoods kits include molds and canvases that can be customized to create figures children imagine3Doodler
All three kits, now available on Amazon, also work with the 3Doodler app, which comes with more templates and ideas to guide people on what to draw and create.
"We wanted to infuse the 3Doodler experience with the delight of creative storytelling," said Daniel Cowen, 3Doodler's CEO in a statement. "Whether a superhero, animal, alien, or even friends and family, Alphadoods offer a fun and engaging way to bring your doodles to life."
From Your Site Articles
Related Articles Around the Web
Like GearBrain on Facebook