Toys are all about tapping the imagination, letting a child create and build, all the while enjoying every step. These nine toys are absolutely fun. But they also add a little extra to every turn, whether that's engineering their own design, coding a robot, or discovering a galaxy millions of light years away. Here then are our picks for the best nine tech toys for the 2020 holiday season.
Clixo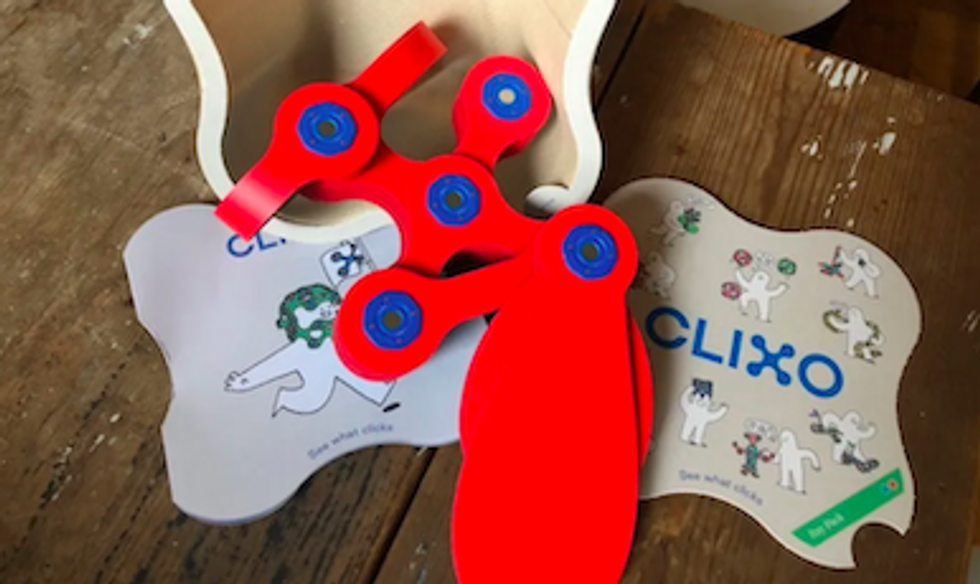 Clixo snaps into 3D and 2D shapes with a satisfying click
Think of Clixo as reusable daisy chain pieces, single pieces that bend, snap and fold into any shape you want all attaching to the other through a magnetic connection. Clixo, which start at $30, have a satisfying click sound, hence the name (which sounds like "clicks-o" when said aloud.) Because the pieces are thin, they can be bent and built into 3D objects, or just snapped together to make 2D images that can lay flat. They're also durable, and this means you can pull them apart and not worry about them tearing or breaking — ideal for any toy.
Lego Education Spike Prime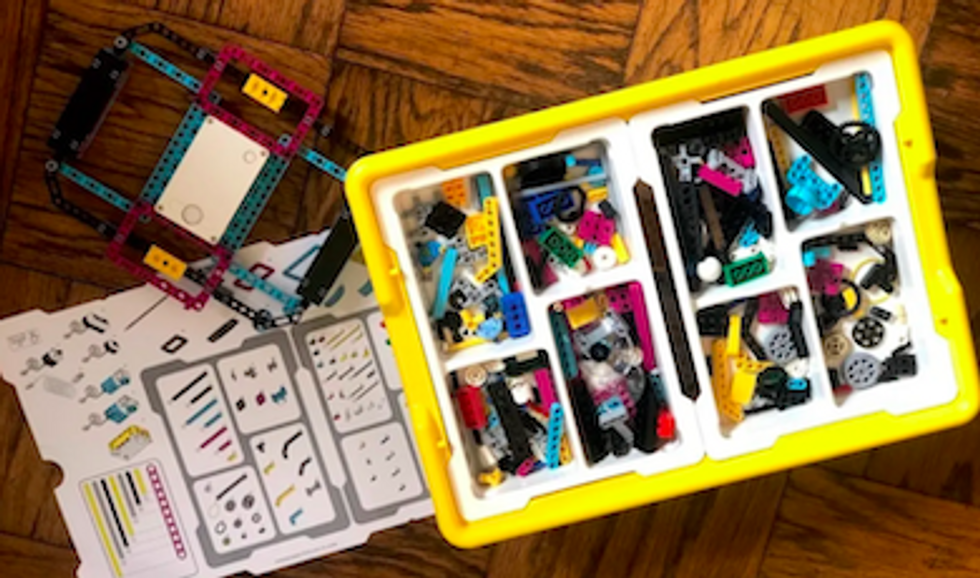 Lego Education Spike Prime comes with 528 pieces that can build nearly anything a child can imagineGearBrain
Lego Education Spike Prime is a return to the Lego kits where every piece is a possibility, and you don't necessarily know what you'll end up building. This $330 kit though also includes pieces that power up and connect to a entire suite of online lessons and projects so children can not only build moving creations, but look at the coding and data behind them. Each kit contains 528 pieces and if that's not enough, you can buy expansion kits that add more elements like a color sensor, which start at about $24. The entire set-up is one that encourages just not play, but open-ended discovery and invention, everything you want in a toy for children.
Lego Education Spike Prime Set
4M Mega Hydraulic Arm Robotic Science Kit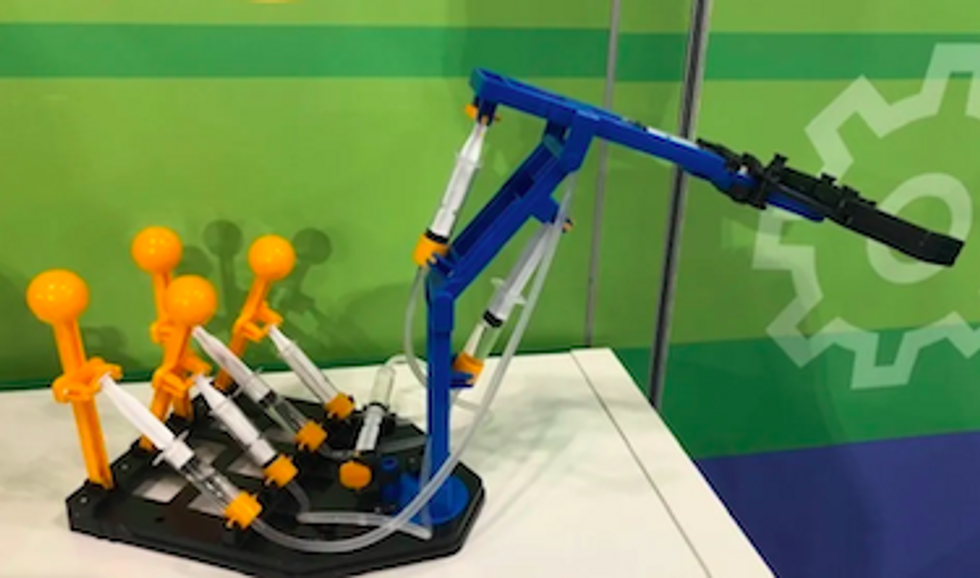 The 4M Mega Hydraulic Arm Robotic Science Kit teaches children about engineering and chemistryGearBrain
Who doesn't like a good robotic arm? The 4M Mega Hydraulic Arm Robotic Science Kit is a long name. But the $25 kit shows children how hydraulic power can move a device — and doesn't require batteries or an electrical socket. The arm is very simple, think more along the lines of lifting a small stuffed animal or a soda can. Yet the mechanics children learn, while discovering a core engineering and chemistry science, is a big win.
4M Mega Hydraulic Arm Robotic Science Kit
Power Treads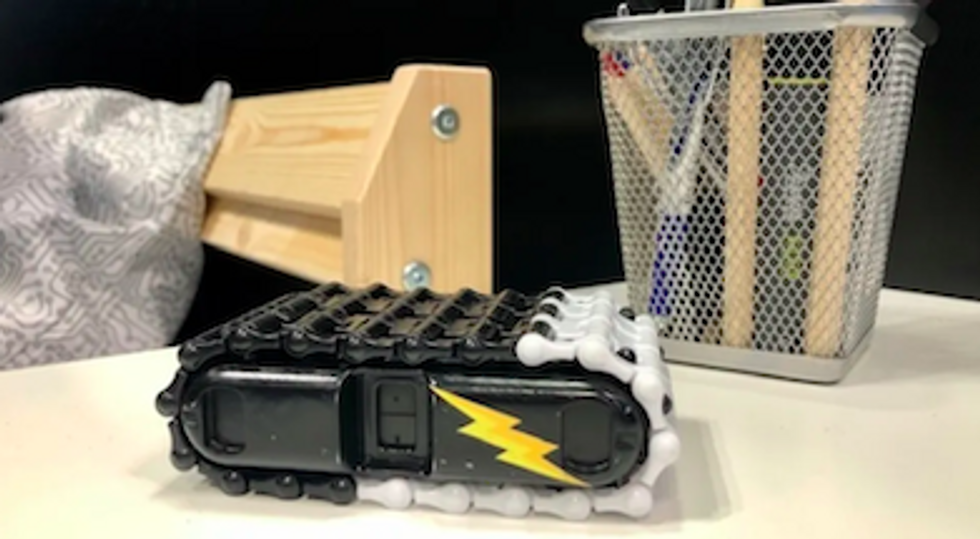 With Power Treads children can design their own car — and trackGearBrain
Launched at Toy Fair 2020, Power Treads is a battery-powered vehicle and track that lets kids engineer their own path for the car to follow. GearBrain recently reviewed Power Treads, which lets you build your own car, and design the path they can follow. What's great is you can use tracks included in the kit — or bring in pillows, boxes or anything you have in your space. We like this $25 toy because even as a child is playing, they're designing.

WowWee Power Treads - All-Surface Toy Vehicles - Full Throttle Pack - 40+ Pieces (As Seen on TV)
Root rt1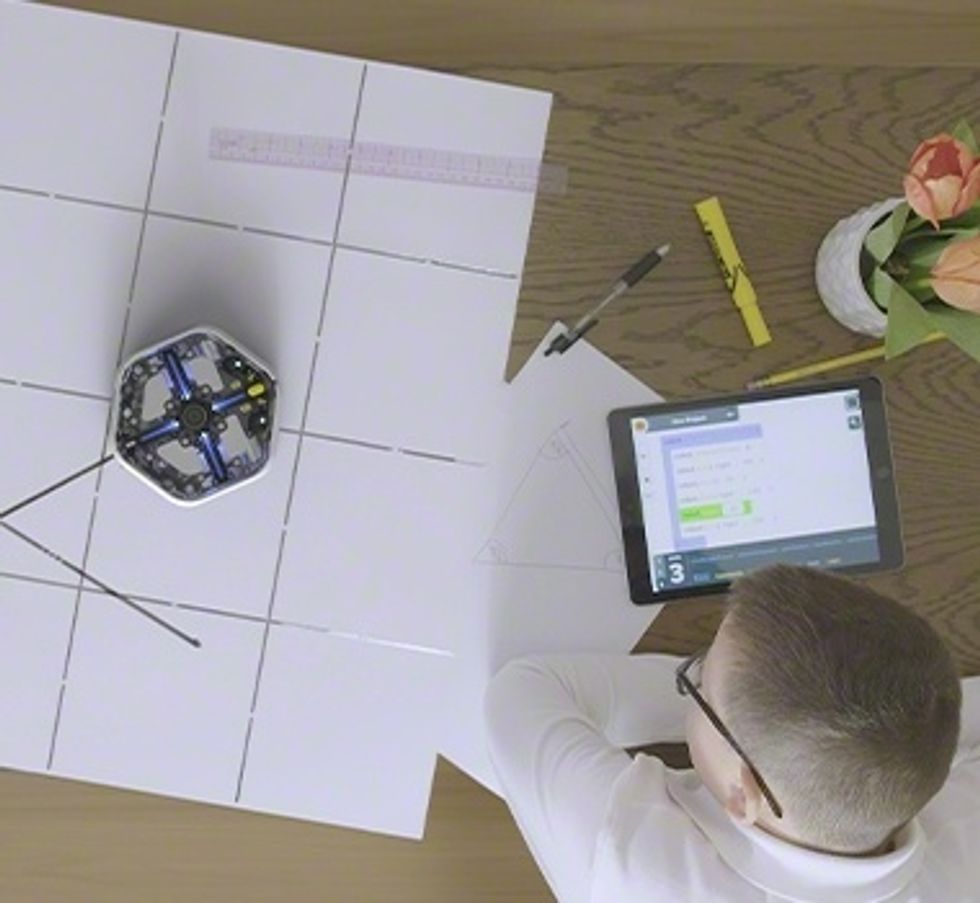 The iRobot Root rt1 can teach children how to code with a robot with 20 sensorsiRobot
The $130 Root rt1 robot is controlled through code inside the iRobot Coding App, yes the same company that makes those excellent robot vacuums. Packed inside this toy are 20 sensors, so children can write programs using simple block coding, or write actual code to make the robot light up, know when it's been touched and even play music. They can also flip between both so they can see the programming lines under the block coding as they begin to get stronger in their abilities. There's also a Brick Top you can buy which lets children snap on plastic blocks (you know the kind) and add on to their creation.

ROOT rt1 iRobot Coding Robot: Programmable STEM/STEAM Toy That Grows with You, Creative Play Through Art, Music, and Code, Voice-Activated, Bluetooth Connection, App-Enabled (Android, iOS Compatible)
StarSense Explorer LT Telescope 80AZ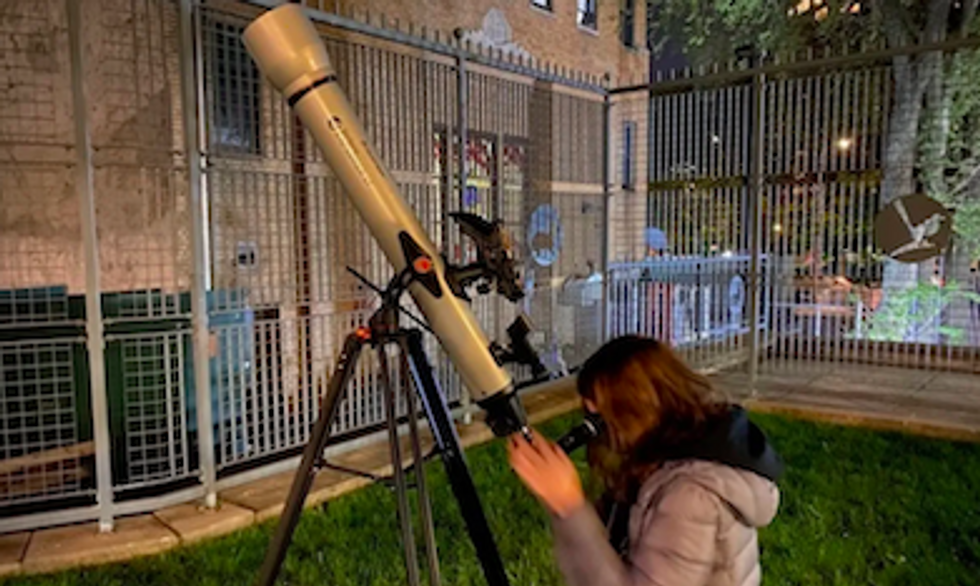 The StarSense Explorer LT Telescope 80AZ works with an app to teach you about the starry sky aboveGearBrain
A telescope is one of the classic toys that children of all ages just adore. A window into the sky above, the StarSense Explorer LT Telescope 80AZ unlocks the constellations and galaxies, helping children not only find them, but teaching them some details about these distant worlds. Made by Celestron, the telescope actually comes unassembled — a great thing as it forces children to actually learn how these devices work. (And we were able to put the entire device together rather quickly.) Plus the $180 StarSense Explorer pairs with an app, helping you locate specific celestial bodies visible in the night sky — and you can certainly use the telescope without the app too.

Celestron – StarSense Explorer LT 114AZ Smartphone App-Enabled Telescope – Works with StarSense App to Help You Find Stars, Planets & More – 114mm Newtonian Reflector – iPhone/Android Compatible
Aila Sit & Play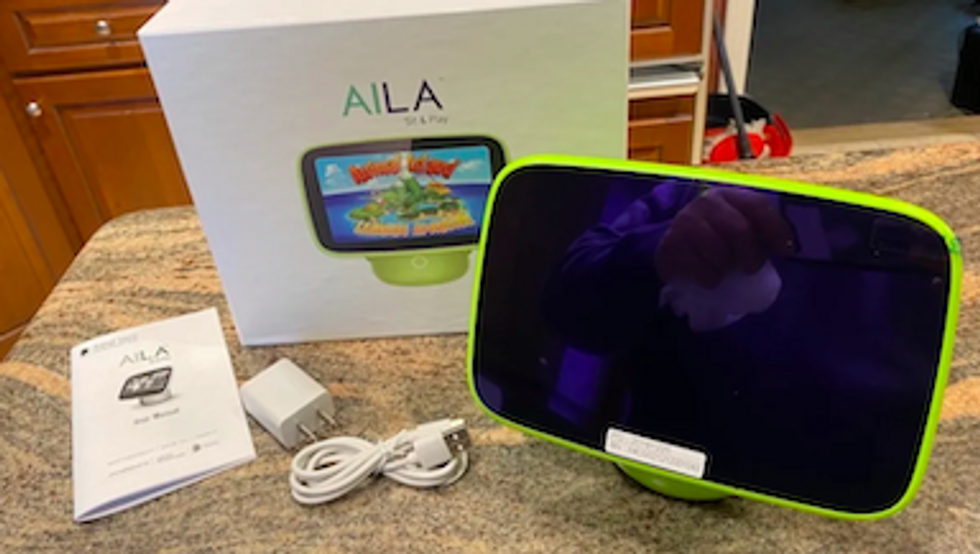 Aila Sit & Play is designed for children ages 3 and underGearBrain
This toy (and yes, a learning device) is a tablet-sized touchscreens that sit on a pedestal. Content refreshes every three months, and runs the spectrum of learning letters and numbers, to playing songs with animated characters. The $199 Aila Sit & Play, designed for children 3 and under, will also read stories which kids can follow along, encouraging children to move through the content with music and songs, so they can sing along and even dance. Screens also connect to parents smartphones, so they can watch the progress their children make — and even push out a pre-recorded video of themselves too.

ANIMAL ISLAND Aila Sit & Play Virtual Early Preschool Learning System for Toddlers (12+ Months) Mom's Choice Gold Award Letters, Numbers, Stories and Songs Best Baby Gift for Childhood Education
Scribit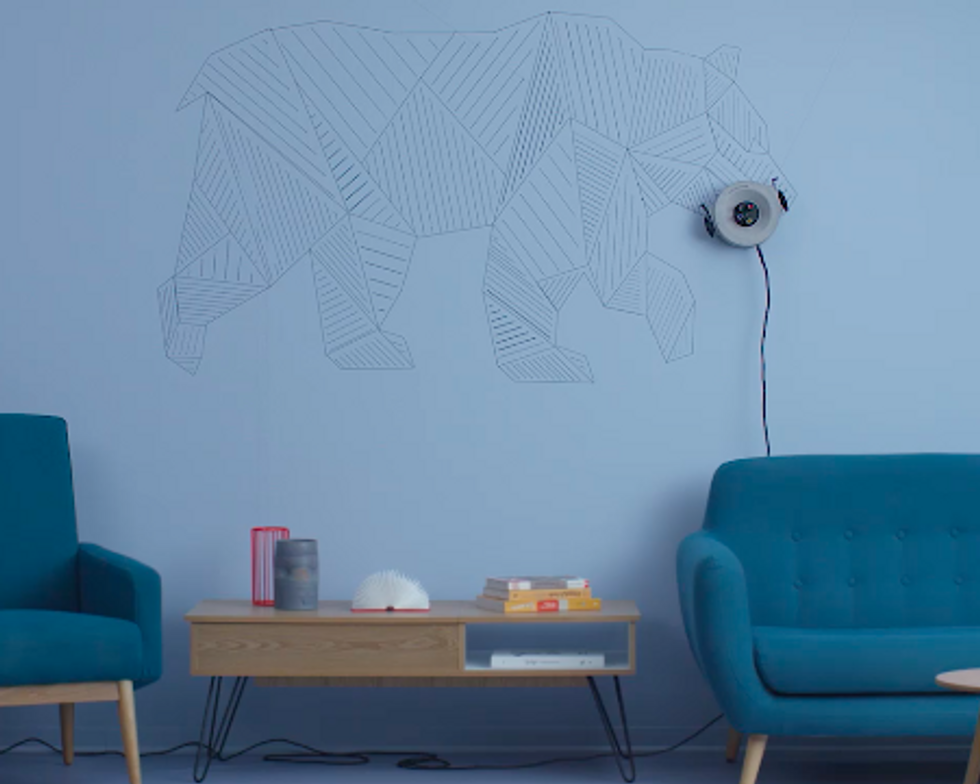 Scribit lets you draw on the wall, every child's dreamGearBrain
What child has wished to scribble on the biggest canvas they can imagine? That's what makes Scribit one of those dream toys, a robot that can draw — on the walls. What's ideal is the $500 robot uses special markers that can be erased from glass, whiteboard and the company says standard plaster walls. The robot pairs with an app, and lets you choose from hundreds of pre-installed drawings, and you get 12 markers with every kit.

Looking for more ideas? Check out GearBrain's top holiday toy picks for 2019, many of which are still available today and are excellent science, technology, engineering and coding toys for children of any age.
Introduction of The GearBrain, The First Compatibility Find Engine for Smart Devices www.youtube.com