Like GearBrain on Facebook
A smart home security system can be fairly simple to set up — but keeping an eye on your home, your small business and the things inside doesn't necessarily require a huge network. From robot vacuums to pet devices, there are a number of products that pull double duty — and can act as stealth security systems all on their own.
These products are not designed as security networks. But that doesn't mean they don't have cameras on them, which can be tapped and turned on remotely with a simple app. They also don't have huge fees for storing video, which means you can't go back and check on your space later. Still, for something that requires nothing more than plugging into an outlet, and then turning on an app, these are fairly nice alternatives for some security in a pinch.
Robot sentries
Ecovacs Deebot Ozmo T8 AIVI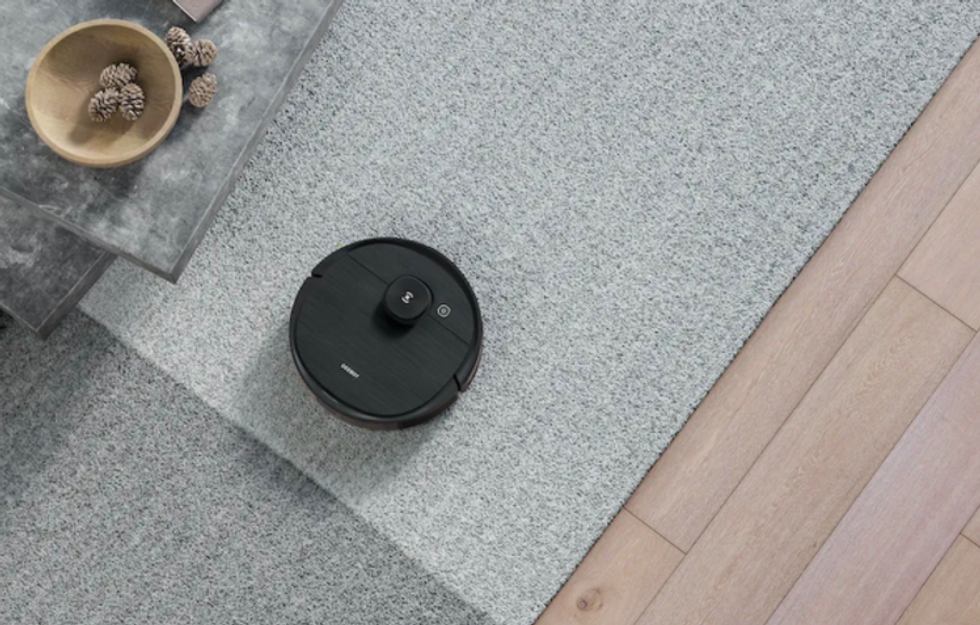 Ecovacs Deebot Ozmo T8 AIVI Ecovacs
This robot vacuum is more expensive than a simple home security camera, but then your security device probably can't sweep up dust and dirt on your floor. The Ecovacs Deebot Ozmo T8 AIVI comes with a camera on the front, which can stream a live video feed from the Ecovacs home app.

What particularly unique about using a robot vacuum in this way, is you can get a view of your entire space as the vacuum moves around — a kind of security sentry that can be sent to specific room, if you choose, all through the app. You'll pay $800 for the robot.
Trifo Max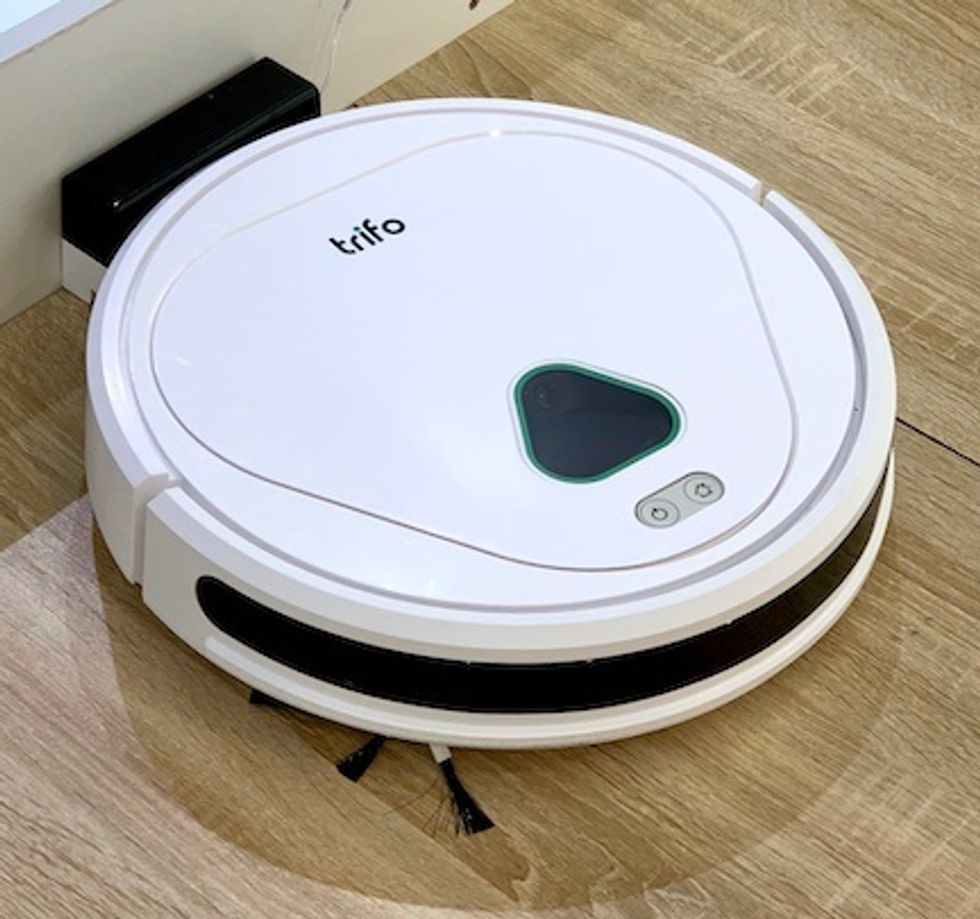 Trifo MaxTrifo
The Trifo Max is a less expensive counter to the Ecovacs robot vacuum, a cleaner that also has a camera built in. In fact, Trifo actually bills the Max as a "home surveillance" device, along with its robot vacuuming abilities.

In the app, you can set up video recording to happen automatically if the robot detects something in your space. And it can also be set to patrol at different times from the app. You pay $399.99, about half the price of the Deebot Osmo T8.
Trifo Max Robot Vacuum Cleaner, with AI Powered Home Surveillance, Video Recording, Mobile App Control, Alexa-Enabled
Paw Patrol
Petcube Play 2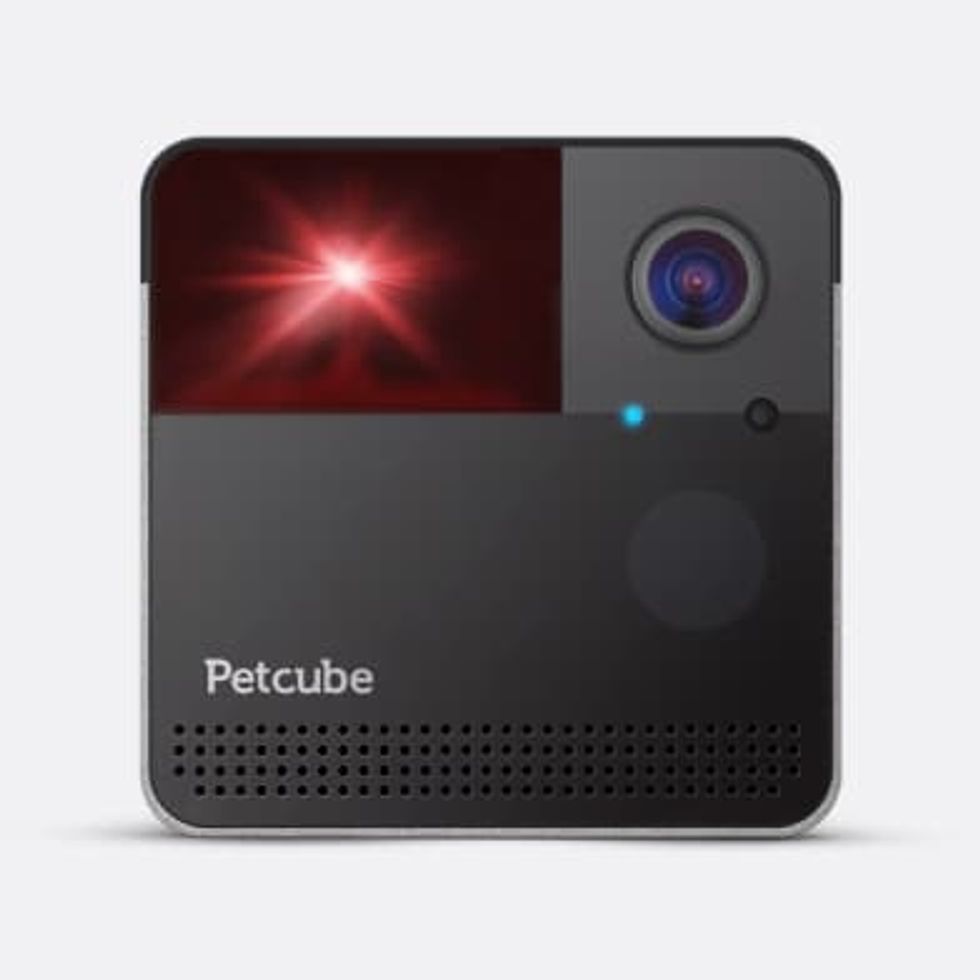 Petcube Play 2Petcube
GearBrain reviewed the first PetCube back in 2017, and the device has been upgraded since then. Pet owners buy PetCube to move laser pointers on the floor and entice their pets to exercise. The Petcube Bites 2 also has the same wide angled camera, 160º, plus it can dispense treats at the touch of button from the app. Both are $199.

You can spend extra every month to have some of your video stored for a period of time — and also get the ability to download those clips if you choose. That service starts at $3.99 a month. But even with the free service you can log in and watch what's happening in your space.
[New 2020] Petcube Play 2 Wi-Fi Pet Camera with Laser Toy & Alexa Built-In, for Cats & Dogs. 1080P HD Video, 160° Full-Room View, 2-Way Audio, Sound/Motion Alerts, Night Vision, Pet Monitoring App
Furbo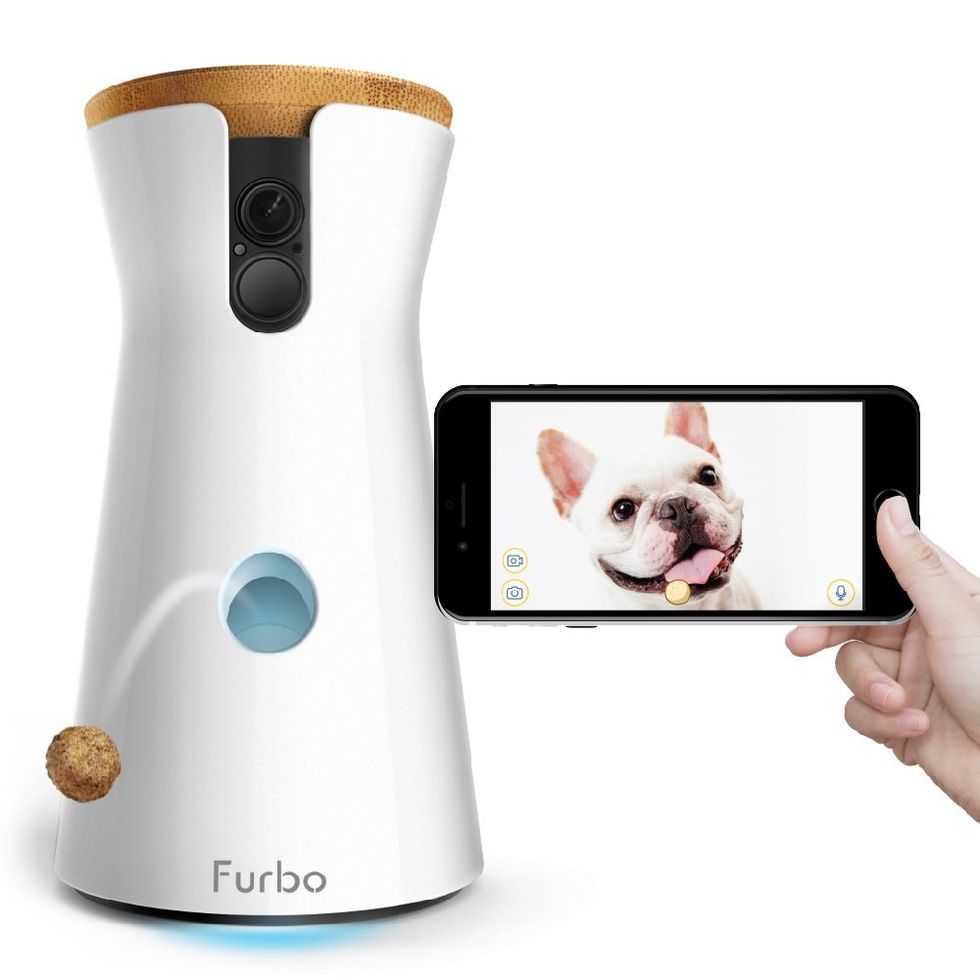 FurboFurbo
Furbo is, fairly, billed as a camera — but for your dog. And it also shoots out treats to your four-legged pals while keeping an eye on what's happening in whatever room the device sits. The camera is HD, and you can both hear what's happening in the room through the lens and microphone — and speak to someone should you wish to warn them away. And if you choose, you can even toss them a little treat.

Usually $249, the camera is now on sale for $169.
Furbo Dog Camera: Treat Tossing, Full HD Wifi Pet Camera and 2-Way Audio, Designed for Dogs, Compatible with Alexa (As Seen On Ellen), white (001-01WHTOA-1)
Nest Hub Max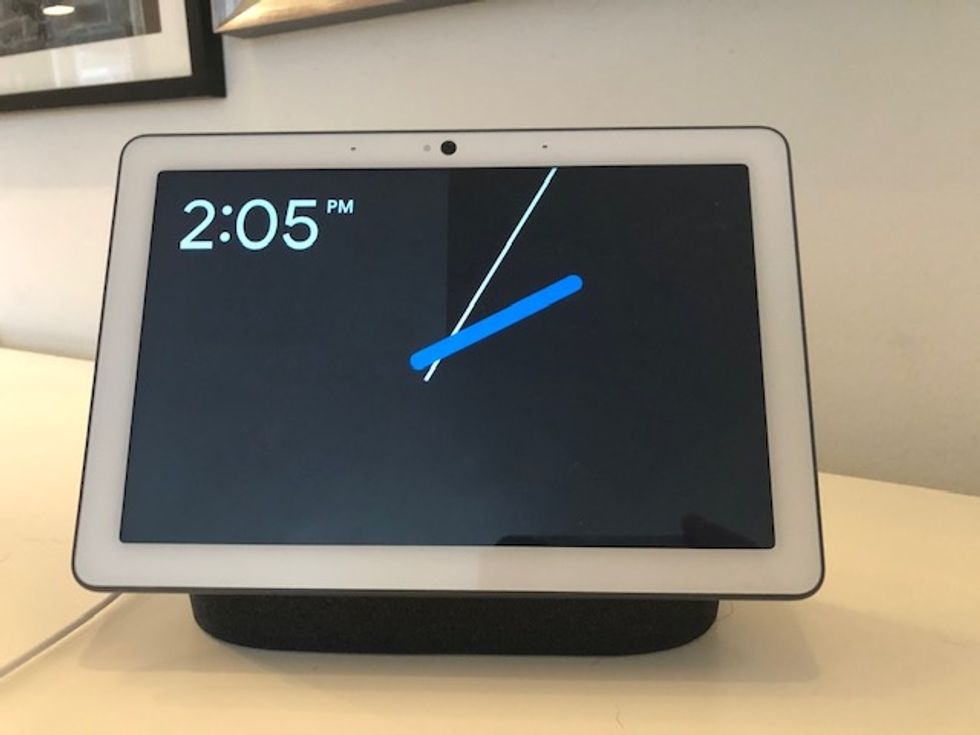 The Nest Hub Max has a premiere security camera baked inside GearBrain
This updated display from Google works as a Google Assistant device, which means you can tap into the virtual assistant for help on the weather, recipes, news updates and to run that robot vacuum you have as well.

But more keenly, the $229 Nest Hub Max has a built in Nest camera, a really robust video device that is a serious security option. Using the security camera? That's free. Storing video though is extra, and starts at $5 a month.
You can also, with a subscription, use event-based recording options which means if the Nest Hub Max hears a carbon monoxide monitor going off, it will start recording on its own. You can also activate 911 calling which will send you an alert if it detects a sound so you can call for help from your Google Home app.
Check out The GearBrain, our smart home compatibility checker to see the other compatible products that work with Google Assistant devices.
Like GearBrain on Facebook