A 5G-connected biometric wearable sounds like the kind of device companies like Apple and Samsung will be working on for a launch in the next decade. But some don't need to wait until 2020 and beyond, as such a device is already in use - and it's being worn by a herd of cows.
Developed by Cisco Systems as a testbed for 5G technology, the smart cow collars help provide a wireless connection between the cow and the milking shed, whose gates automatically open as the cow approaches. A device then recognizes each cow and helps it to precisely latch on to a robotic milking system, reports Reuters.
Read More:
This 5G testbed has been set up at the Agricultural Engineering Precision Innovation Centre in Shepton Mallet, in south-west England. Around 50 cows from the 180-strong herd have been fitted with 5G wearables, along with an ear tag which monitors their health and can issue an alert to handlers if the cow is showing signs of distress.
Using 5G here makes perfect sense. Farms often cover huge areas of land, and keeping track of livestock is a crucial component to the success of the business. Animal welfare is also an increasingly important factor, so it makes sense for farmers to want to keep tabs on their health and mood.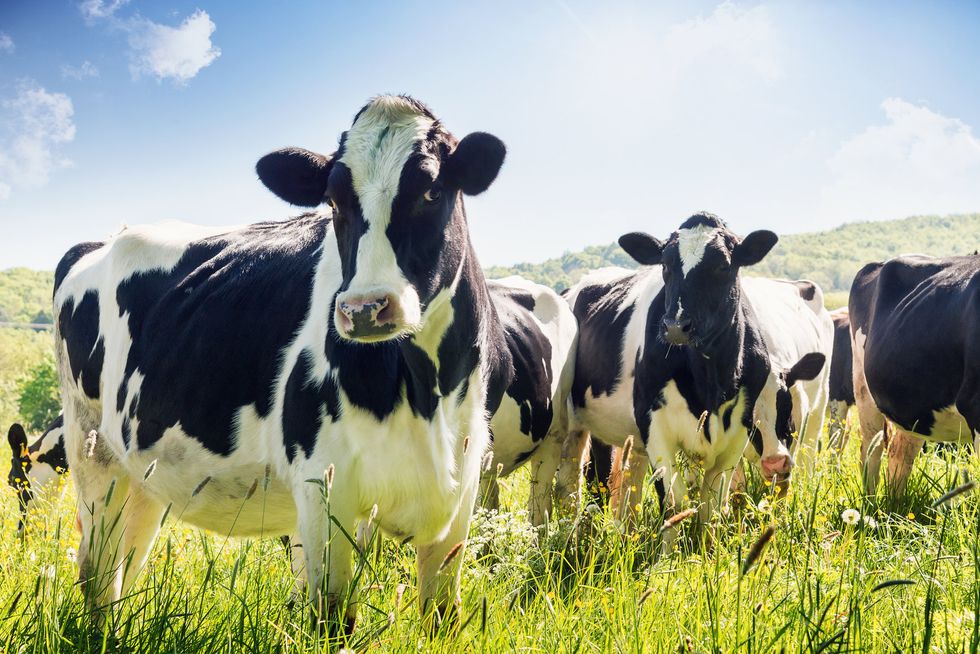 Cows get 5G wearables way before you iStock
This is also a good example of how 5G technology will be used in far broader situations than 4G and 3G before it. Where those networking technologies were predominantly used for mobile phones and other consumer-facing devices (like tablets, laptops and smartwatches), 5G will be used by connected cars, autonomous vehicles, city infrastructure, and much more besides.

5G offers much higher download speeds than 4G, but also allows for a far greater number of devices to be connected to the same mast at once. This will reduce the slower speeds caused by congestion felt in busy areas like train stations and sports stadia. 5G also boasts a far lower latency than 4G, which means an instruction or piece of collected data can be sent from the device to a server 50 times quicker than with 4G.
As 5G slowly makes its way into consumers lives via new smartphones, the technology could well expand more quickly in the industry and enterprise sectors initially. While small pockets of major cities will get 5G coverage this year (some launched earlier this month) country-wide 5G in the US and across Europe isn't expected for several years, mirroring the roll-out speed of 4G before.
Nick Chrosso from Cisco told Reuters: "We can connect every cow, we can connect every animal on this farm. That's what 5G can do for farming - really unleash the power that we have within this far, everywhere around the UK, and everywhere around the world."
Biometrics Coming To Secure IoT - GearBrain www.youtube.com