This is the year when commercial 5G networks will start to be switched on for the first time.
As with 4G almost a decade earlier, 5G coverage will begin in small pockets of the country, before spreading to cover the entire US, while a similar rollout takes place in Europe and beyond.
Read More:
But, as technology consumers are all too aware, with great power and speed, comes great cost. So the question is, how much extra will mobile customers have to pay to upgrade from 4G to 5G?
The answer, at least as far as Verizon in the US is concerned, is an extra $10 a month.
Verizon's first 5G service will be available in areas of Chicago and Minneapolis from April 11, which is less than a month away.
The service will at first only be available to Verizon customers who have a Motorola Moto Z3 and purchase the 5G Moto Mod, an add-on which connected magnetically to the rear of the handset and gives it 5G capabilities. The Z3 on its own costs $480 and, while the Mod has a retail price of $350, Verizon is selling it to customers for just $50, making the cost of 5G entry a respectable $530. Pre-orders for the 5G Moto Mod begin on March 14.
Verizon also says it will sell the 5G version of the Samsung Galaxy S10, but that doesn't yet have a price or release date.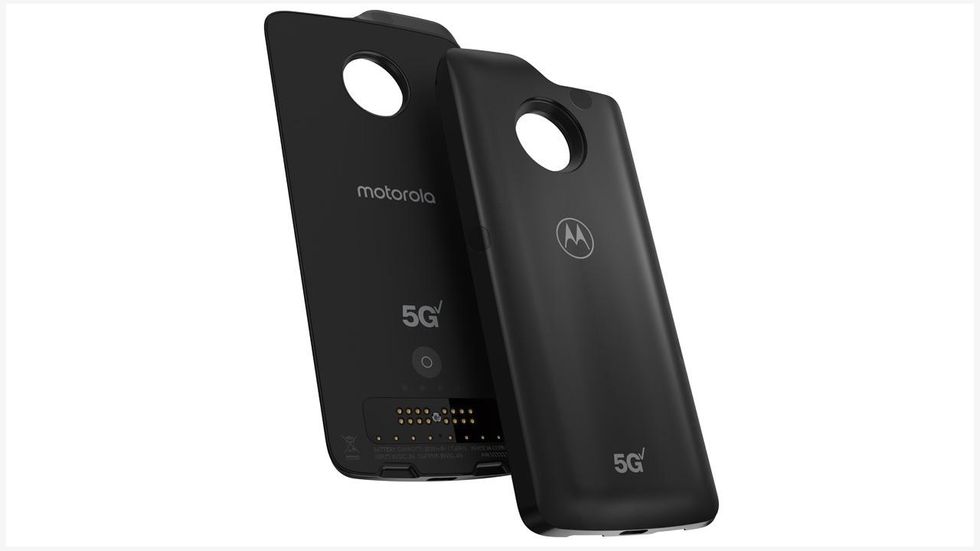 Verizon is selling the 5G Moto Mod for $50, $300 below its retail priceVerizon
As for the pricing of the service, Verizon will be offering 5G as a $10 add-on to its existing unlimited data plans, which currently cost $75, $85 and $95 a month for a single line. Although technically unlimited - as in, customers can use as much data as they like - the three plans have a throttling policy, where their connection is slowed down if the user exceeds a set amount of data in a month.

For the $75 plan this is 22GB, while customers paying $95 generally won't be throttled until they have used a huge 75GB of data.
For the 5G plans, which each cost $10 more and are called 5G Ultra Wideband, customers will have unlimited 5G data, but the 4G data they consume will be regulated by the same throttling limits as mentioned in the previous paragraph.
Verizon says customer currently on a Go Unlimited, Beyond Unlimited or Above Unlimited plan can upgrade to 5G for $10 a month, and the first three months are free.
Although beginning only in select areas of Chicago and Minneapolis, Verizon says its 5G service will extend to cover parts of more than 30 US markets through 2019.