Like GearBrain on Facebook
While fitness trackers tend to focus on their ability to record your walking, running, sleep and general activity levels, swimming tracking is quickly becoming a popular feature.
This is of course down to an increasing number of wearables being sufficiently water resistant to take in the pool without worry, and advances in the sensors used to accurately track the wearer's movement.
Whether you are training to be the next Michael Phelps, or simply want to keep a record of your casual lengths at the local pool, there is a swim-tracking wearable for you. Here are five of our favorites.
Moov Now - $60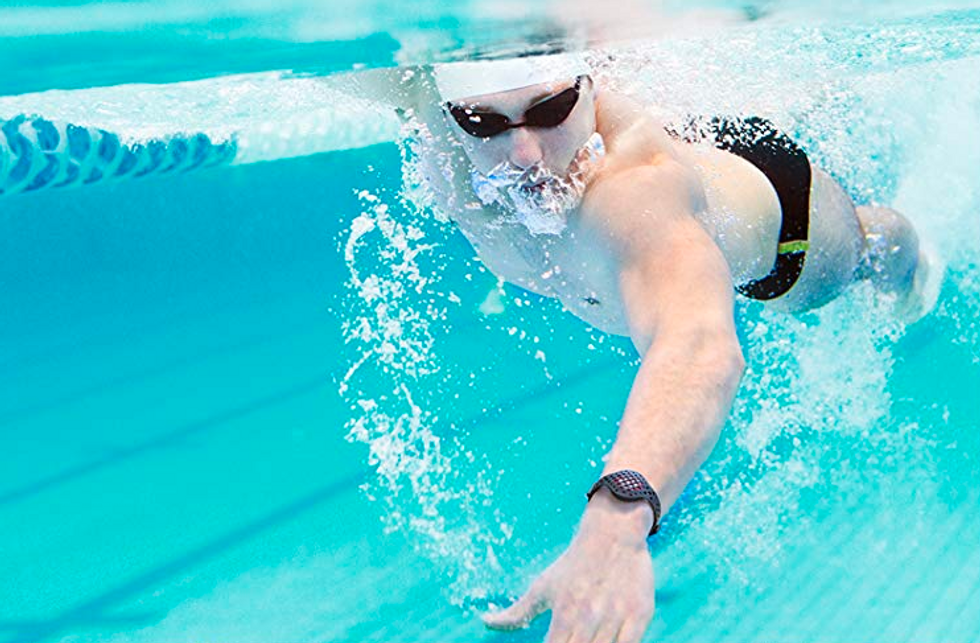 The Moov Now is a highly versatile fitness tracker and virtual coach
Moov
One of the most comprehensive fitness trackers on the market, the Moov Now is a couple of years old but is still one of the very best on the market.
Instead of just recording the data of your swim - including stroke type, rate, distance, efficiency, heart rate and length times - the Moov Now also acts like a virtual trainer, giving advice via the smartphone app on how to improve your technique. There is also an indicator of overall swimming stamina, and a dedicated swim mode ensures the Moov Now knows exactly what you're doing.
There's no display - so you'll have to check your phone afterwards to see how you performed - but this means a low price of $60 and a long six-month battery life.
TomTom Spark 3 - $130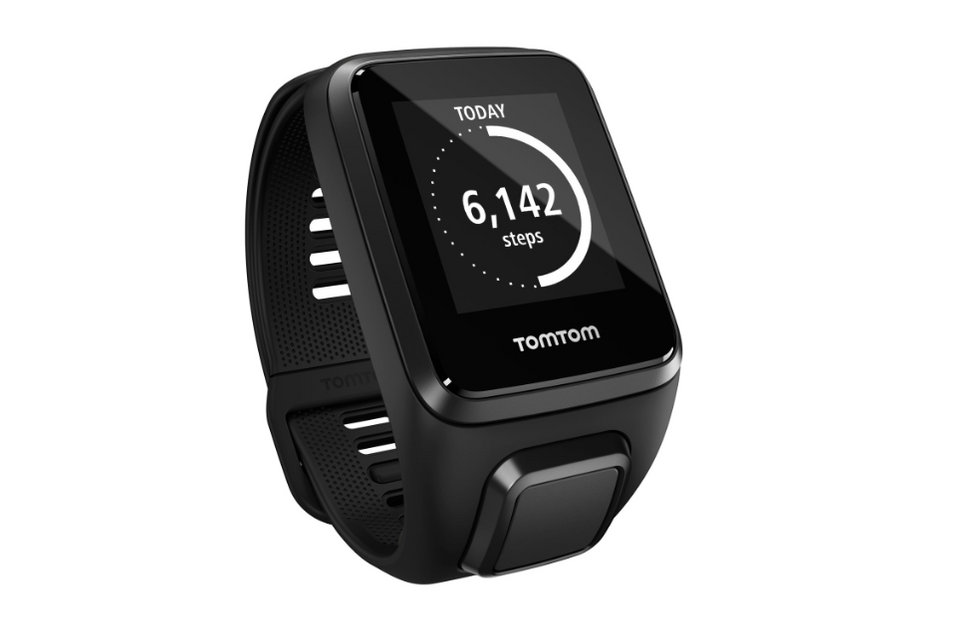 The Spark 3 has up to 25 days of battery life
TomTom
It may look like a smartwatch, but the Spark 3 by TomTom is a fully-fledged fitness tracker capable of tracking a wide range of sport and exercise. The device is water resistant to 40 meters and has a three-week battery life (although this will drop with continuous use of the heart rate monitor and GPS).
Swimmers will be pleased to see a wide range of measurements, including swim duration, total strokes, distance, strokes per minute, and swimming efficiency. As with most other trackers, you'll need to tell the TomTom the length of the pool before you get started. This device also tracks running, cycling, gym work, and general movement.
Fitbit Charge 3 - $150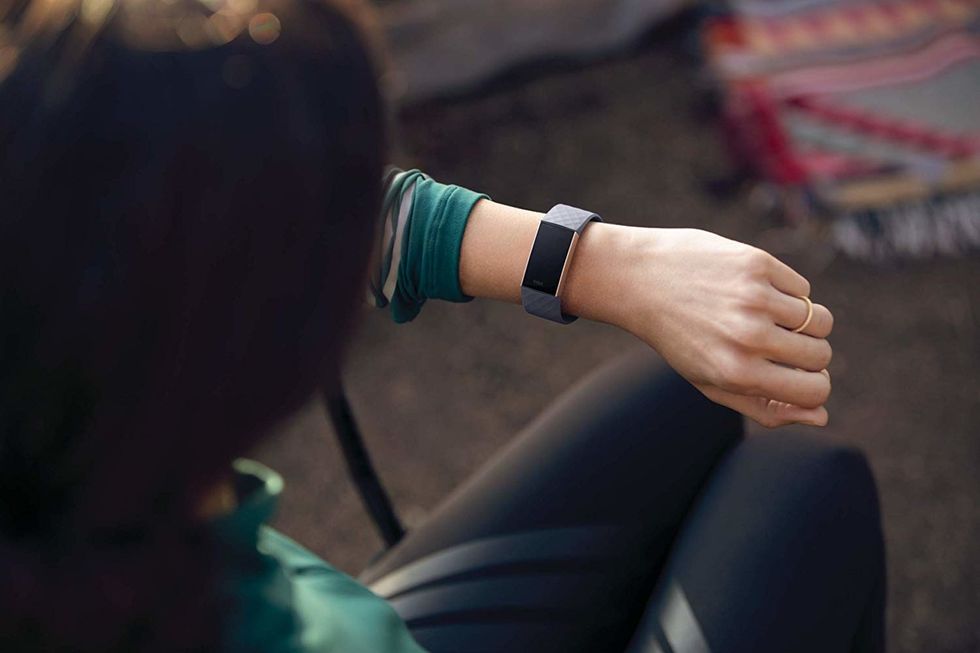 The Charge 3 is a comprehensive all-in-fitness tracker with swimming functionality
Fitbit
Water resistant to 50 meters, the Fitbit Charge 3 has a dedicated swimming mode for tracking the number of lengths you've swum, plus the total time of your swim, your heart rate, and the number of calories burned.
Beyond swimming, there are over 15 different exercise modes to pick from, including running, cycling, yoga and circuit training, plus 24/7 heart rate monitoring, sleep tracking, female health tracking, and notifications from your smartphone. Given all these features, the battery life is a commendable seven days.
Garmin Vivosmart 4 - $130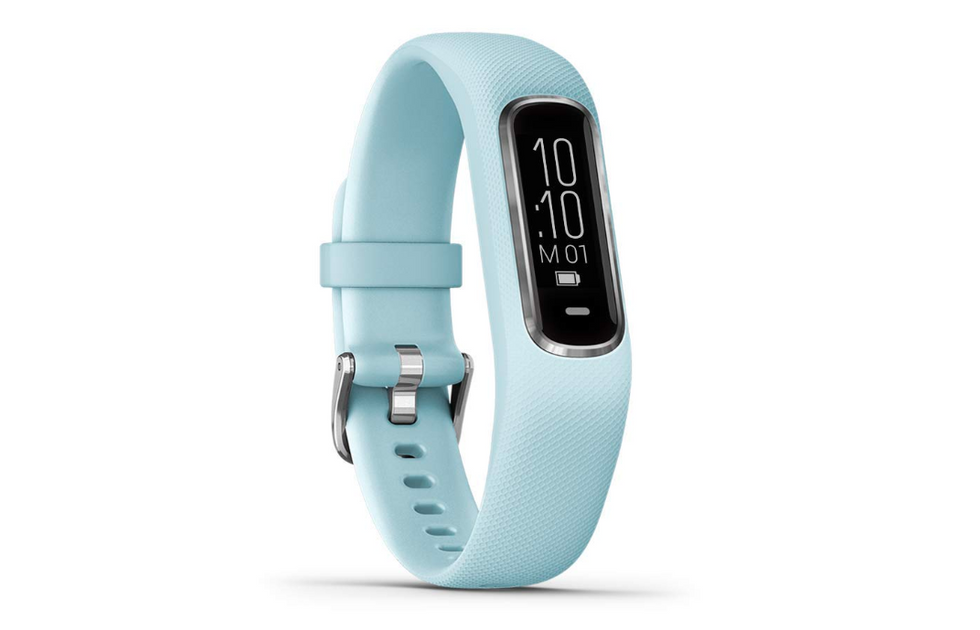 The Vivosmart 4 also offers basic smartwatch functions like call and text notifications
Garmin
A compact and discreet all-in-one fitness tracker, the Garmin Vivosmart 4 is water resistant to 50 meters and measures your heart rate and VO2 Max, an important indicator of overall fitness and aerobic stamina. There is sleep tracking too, and a function for giving you a little nudge when it thinks you're feeling stressed.
When you jump in the pool, the Vivosmart 4 tracks your swimming distance, length times, stroke count, and stroke type.
The Vivosmart 4 also acts as a simple smartwatch, serving up notifications for incoming calls and text messages. Battery life is up to seven days.
Samsung Gear Fit2 Pro - $200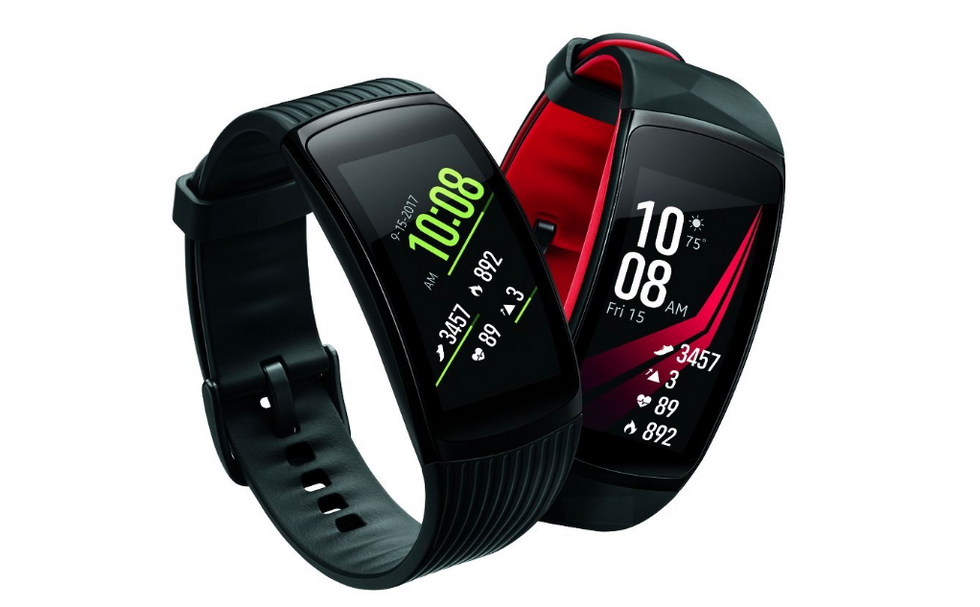 The Gear Fit2 Pro has an attractive, curved AMOLED touch screen
Samsung
One of the only fitness trackers to feature a proper color display, the Samsung Gear Fit2 Pro has a curved 1.5-inch AMOLED screen, which you tap to tell it what kind of exercise you are doing, and how long the pool is.
Water resistance is 50 meters and when you start swimming the Samsung will record your length times, number of lengths, and stroke type. For more serious swimmers, the Samsung can be used with Speedo's ON swimming tracking app, which gathers even more data on your trips to the pool.
Although still a good buy today, we urge readers to bear in mind that Samsung is about to release a new fitness tracker called the Galaxy Fit. So if you want the latest from Samsung, that device might be worth holding out for.
the fitness tracker buying guide video - GearBrain www.youtube.com
Like GearBrain on Facebook