One of the key features of a home security system, whether it's professionally installed and monitored or a do-it-yourself (DIY) system, you need a solution to help keep you home protected when the power goes out. Today, abode systems, a DIY smart home security system which we have tested and like, unveiled their new abode gen 2 gateway. This new gateway comes with optional 4G cellular backup connectivity and improved Z-Wave functionality through Z-Wave Plus, Z-Wave's new certification program.

This year, the new abode gen 2 gateway will be the hub abode sells with all their abode Essential Starter Kits. These gateways will have 4G cellular backup and an onboard Z-Wave 500 series chip. The hub will also come with the same features and functionality that was in abode's previous gateway. It will also look identical to the previously used generation and helps customers control their smart home devices and provide security functions which can keep them safe.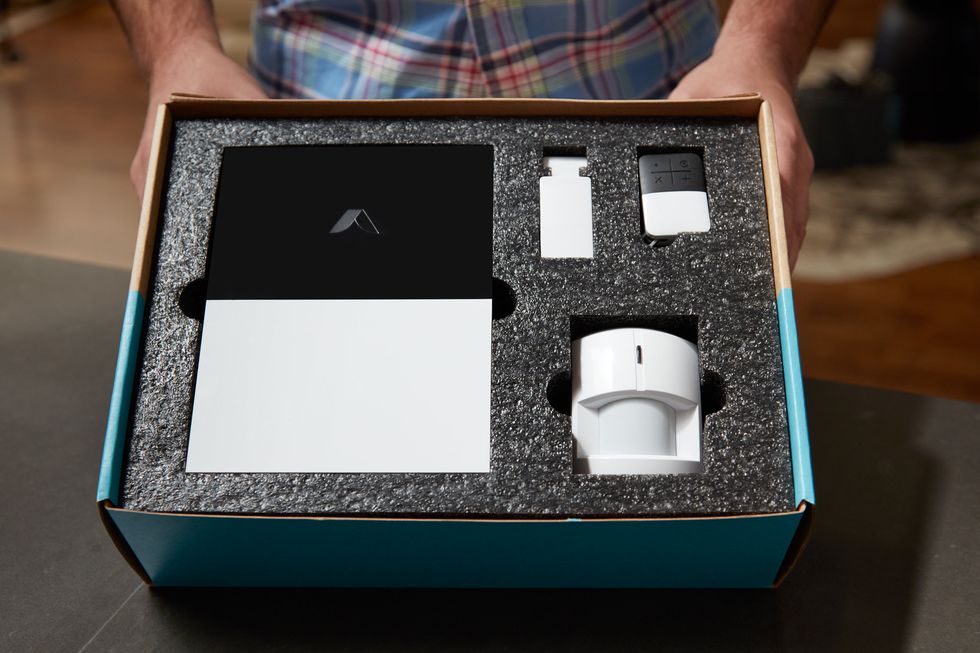 Inside the box of abode Essential Starter Kit.abode systems
With Z-Wave 500 Series on-board, the abode gen 2 gateway is Z-Wave Plus certified and benefits from Z-Wave's enhance security protocol, S2, which ensures the highest level of security and encryption currently available for connected smart home and security devices. With standard battery backup and optional 4G cellular backup, customers choosing abode to protect and manage their home can rest assured knowing their system will stay online and connected even in the event of a power or service outage.

"We're announcing the new abode gateway to keep our product offerings as updated and future proof as possible," said Chris Carney, abode co-founder & CEO. "Our new iota offering is Z-Wave Plus certified and contains 4G cellular backup and we wanted to ensure our Essentials Kit gateway offered the same features and benefits for those customers who love the form factor of the original gateway."
The abode gen 2 gateway supports CUE, abode's enhanced automation engine which customers use to create the abode automations and smart home rules that run their home the way they desire and tell the abode system how to react to specific events. The updated gateway supports all the same smart home integrations as the previous version including the newest integration with the Danalock V3 smart lock announced at CES 2019. Deep in-app support for solutions from Nest, ecobee, LifX, Philips HUE, First Alert, Linear and others due to included Z-Wave, Zigbee, and abodeRF connectivity are all supported by the updated version of the abode gateway. Additionally, the gen 2 gateway features voice control support through Amazon Alexa and Google Assistant. (Check out The GearBrain, our smart home compatibility checker to see the other compatible products that work with Google Home and Home Mini as well as Amazon Alexa enabled devices.)
"abode will continue to support all abode systems running on the original gen 1 gateway as well as develop for and release new features for all abode home security system options," added Carney. "On the HomeKit front, abode is 100% committed to bringing that functionality to users across our entire ecosystem of products and plan to have additional news to announce soon."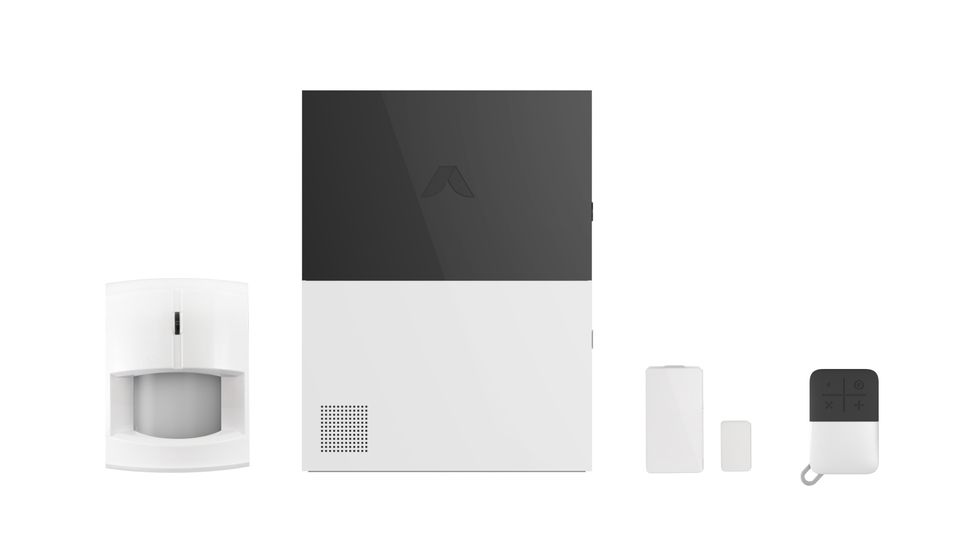 abode Essential Stareter Kitabode systems
abode customers interested in replacing their gen 1 gateway with the new gen 2 gateway will have the opportunity to buy the new model as a stand-alone product in 2019 for $199.00. Access to 4G cellular backup and Z-Wave 500 Series are only available through a hardware upgrade. In 2019, abode Essentials Kit pricing will be $279 for the basic plan, $299 for the CONNECT bundle, and $359 for the SECURE bundle. You can learn more by visiting www.goabode.com.

If you are in the market for a good DIY smart home security system, abode is a good solution especially with these new features. It's important for homeowners to have a backup plan to keep you house safe and functioning when the power goes out. GearBrain is glad to see abode continue to improve their system to help make it easier and more secure for their customers. Smart home technology was designed to make our lives easier and offer benefits which can help us save money. Abode's new functionality and features are doing both for consumers.