Press Release: One of the nice features with smart home security systems is the ability to use voice commands to arm and disarm your systems. It's also nice to be able to check the status of your smart home security system if you think you might have forgotten to arm it. But one of the challenges for smart home security systems is making sure their system is compatible with not one but all the major voice assistant platforms and ecosystems. abode systems, a leader in DIY smart home security, was the first smart home security system to be compatible with all voice platforms. And today, they announce its Smart Security Kit home security solution has added support for Apple HomeKit. With this update, they are able to claim all of their DIY smart home security systems are compatible with Alexa, Google Assistant and HomeKit!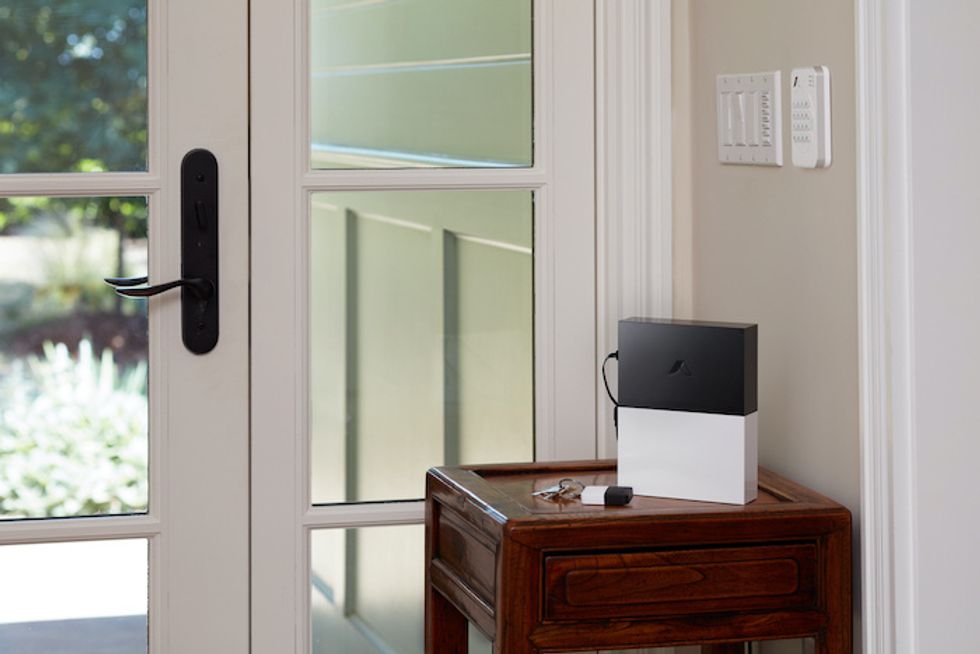 abode smart security kit and key fob work with Apple HomeKitabode
abode's Apple HomeKit integration is for both the abode iota and abode Smart Security Kit home security systems. abode owners can now control any abode system through the Apple Home app and Siri on iPhone, iPad, Mac, Apple Watch, and HomePod. They can also add their Smart Security Kit gateway directly to the Home app on their iPhone or iPad to control and secure their smart home from a single app. Users can arm or disarm their abode security system and receive notifications of motion events triggered by abode motion sensors as well as open or close events triggered by abode door or window sensors. Any abode-branded door/window sensors, occupancy sensors, and motion sensors will be added to the Home app when connected to the Smart Security Kit gateway. abode remains committed to bringing HomeKit compatibility to even more devices within the abode portfolio.
"With iota, our all-in-one solution, abode was the first DIY home security company to achieve HomeKit compatibility and with that came a promise to our customers that we would add HomeKit compatibility and functionality across all of our security kits," said Chris Carney, CEO and founder of abode. "With this update, we continue to fulfill that promise so that all abode users will have access to the convenience, privacy and security that comes with HomeKit and the added peace of mind provided by their abode security system."

Once added to the Home app, users can also use automations that include their abode security system. For remote access via the Home app, users must have an Apple TV (4th generation or later), HomePod, or iPad running iOS 10 or later at home.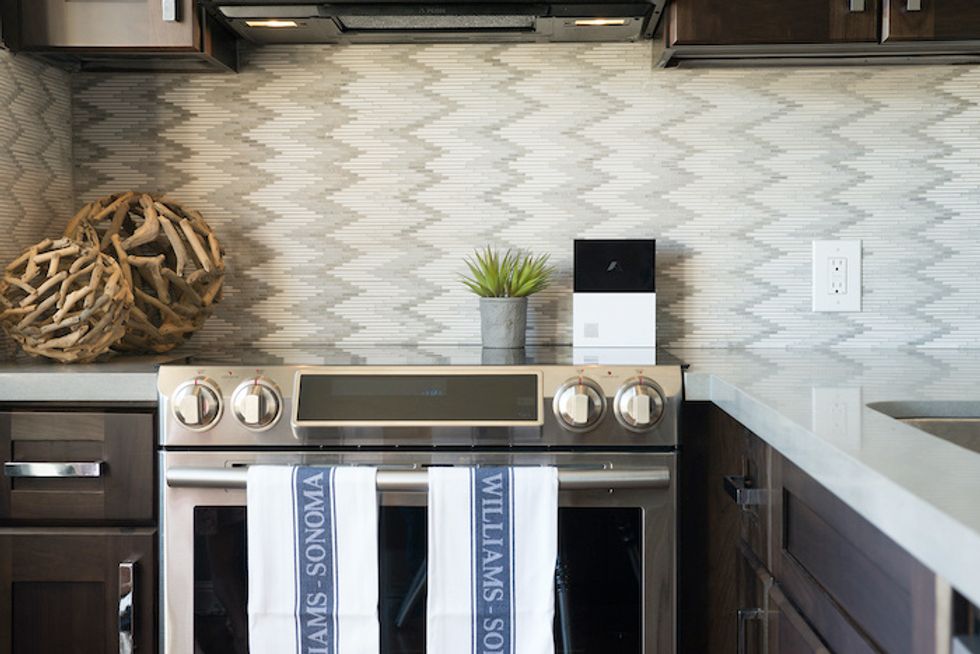 abode smart security kit is compatible with Apple HomeKitabode
An abode firmware update going live today gives abode users using the Smart Security Kit the ability to enroll their system into the Home app on a compatible Apple device. Additionally, any future users who purchase an abode iota or Smart Security Kit can easily add HomeKit through the abode app. The abode Gen 1 gateway remains in certification with Apple and HomeKit compatibility will be made available upon certification completion to ensure all customers can use any abode security kit with their Apple devices.

abode is one of GearBrain's Editor's Choices for DIY smart home security system. Their systems are easy to install and connect with other best of breed smart home devices, like Schlage smart locks, ecobee smart thermostats and Philips Hue smart lights. With the addition of Apple HomeKit, they now offer smart homeowners a complete ecosystem to choose from no matter the size, type or location of the home. GearBrain likes this new integration and recommend any consumer who is in the market for DIY smart home security system to consider abode. And if you are an Apple user, you definitely should look into how Siri and your other Apple devices can help secure your home using abode. For more information on abode HomeKit compatibility, visit: www.goabode.com/homekit.