Like GearBrain on Facebook
Alexa can already be used to broadcast a recorded message to every Echo device in your home, and you can use the Drop In feature to have a conversation through a pair of Echo devices. But now, as of this week, Amazon has filled the gap between these two features, letting Echo owners drop in with every device in their home at once and have an ongoing conversation, not just share something taped.
Read More:
With this new addition to the feature, you can now speak to everyone in the home at once, using the microphone and speaker of every Echo speaker and display simultaneously. This connects all of the home's Echo devices into one big group conversation.

With this feature, you can tell the entire house when you are heading out to the grocery store, for example, and then ask if anyone wants anything picked up on your errand. Anyone can then reply to you, so long as they are within earshot of an Echo device. You could also use the feature to ask what everyone wants for dinner, for example, or who wants to cook that night, instead of resorting to the family WhatsApp group chat.
To get started, make sure you have Drop In enabled on all of the compatible devices you want to include in household conversations. Drop In works on all Echo devices, but also on a handful of others, such as Amazon's Fire HD 8 and 10 tablets.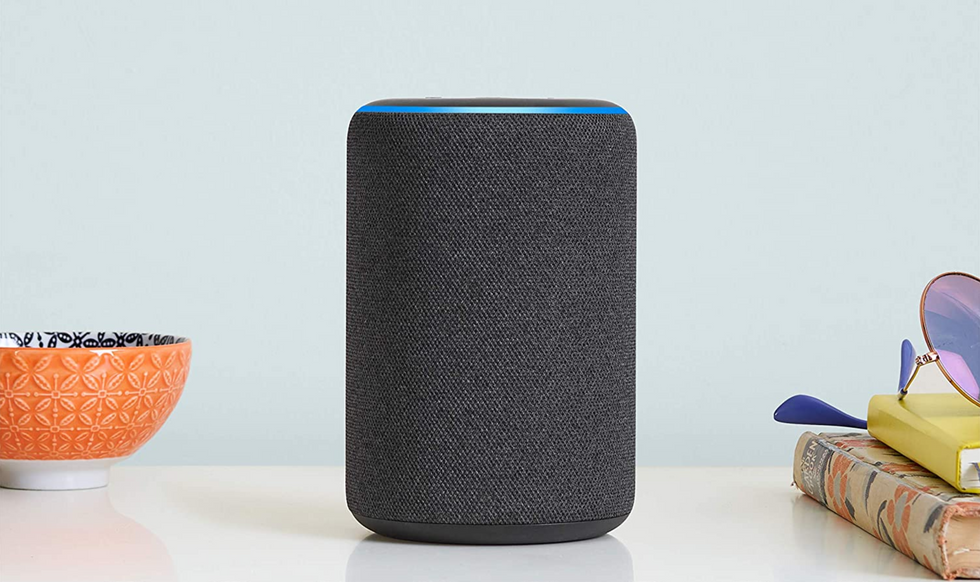 Amazon Echo Amazon
To enable Drop In on each of these devices, follow these steps:

Tap 'Devices' in the lower-right corner
Tap on 'Echo & Alexa' in the top-left
Scroll to and tap on the device you want to use for Drop In
Tap on 'Communication' then tap on the toggle switch to enable
You will need to repeat this process for each of the Alexa devices in your home. Next you need to allow your profile to use Drop In, via the Alexa app. To do that, follow these steps:
Open the Alexa app
Tap on the Communicate icon in the lower-left
Tap on the profile settings icon in the top-right corner
Tap on your name and My Communication Settings
Make sure the toggle next to Allow Drop In is switched on - tap it if it's off
After finishing these five quick steps, you are good to go with the new feature. To drop in on every device at once, just say: "Alexa, drop in on all devices," and an audio intercom call will be established between you and every device for which you enabled the Drop In feature.
To end the conversation, all you need to say is: "Alexa, end Drop In."
Echo Show 5 – stay connected and in touch with Alexa - Charcoal
From Your Site Articles
Related Articles Around the Web
Like GearBrain on Facebook