Amazon has this week made it easier to delete entire days of recordings made by Alexa, with a new voice command.
Created to appease concerns about how Amazon permanently saves recordings of everything you say to Alexa, the new command lets you delete every recording made during the current day.
Read More:
All you have to do is say: "Alexa, delete everything I said today." This is a quicker and simpler alternative to what was previously the only way to delete voice records - by going into the Alexa app and removing them from Amazon's server one by one.
Sadly, for now there is no way to delete more than the present day's worth of recordings. Amazon says "Alexa, delete what I just said" is in the works, which could be used when Alexa mistakenly starts listening after thinking it heard you say its name.
It is still possible to go onto the Amazon website and delete every recording your Alexa has ever made, but Amazon says doing so could have a negative impact of the assistant's performance. The retailer says it stores everything you say to Alexa in a bid to improve the system's performance.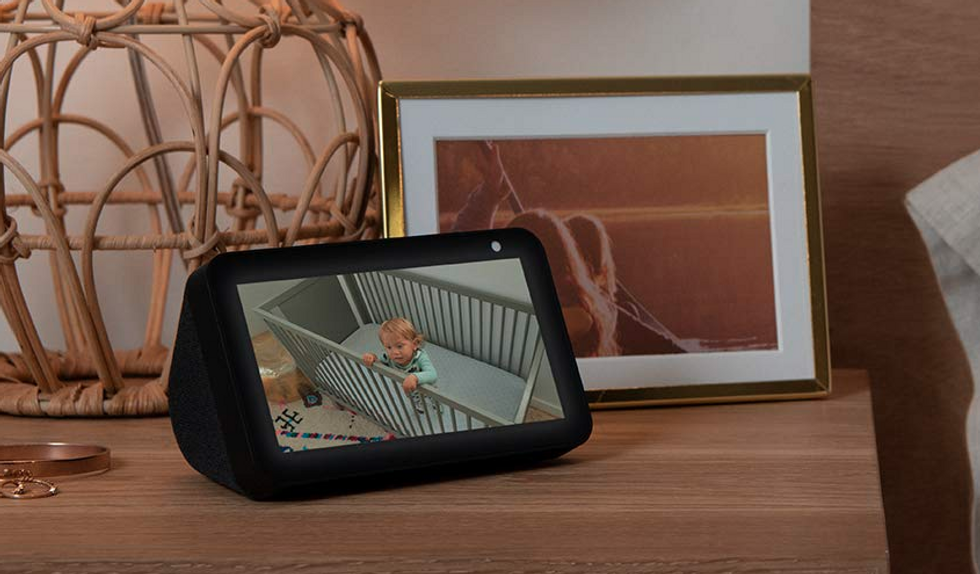 The new Echo Show 5 has a 5.5in display and costs $90Amazon
Unfortunately, while the new voice command is a step in the right direction, there is no way to automate data deletion - something Google recently introduced for some of its data - and there is no way to permanently stop Amazon capturing your Alexa recordings in the first place.

We wonder how many Alexa users will remember to tell the assistant to delete its recordings each and every day.
Amazon announced the new Alexa command while revealing yet another Echo devices, the Echo Show 5. A rival to the Google Nest Hub (née Google Home Hub), the $90 Echo Show 5 has a 5.5-inch HD display, an HD camera for video calls, and of course the Alexa voice assistant.
The Echo Show 5 is available in charcoal and sandstone colors, and can be pre-ordered now, with deliveries starting in June. Amazon is also selling a $20 magnetic stand which lets you tilt the device to adjust viewing and camera angles.