Like GearBrain on Facebook
Ahead of the 90th Academy Awards on March 4, Amazon has updated Alexa to give her predictions for the winners of the top four categories, plus an Oscars quiz and other Easter eggs.
To play the Oscars quiz say: "Alexa, give me an Oscars quiz" and she will test your movie knowledge by asking for the winner of Best Picture for five years selected at random.
If you ask Alexa about her plans for the big night, she'll say: "I'm very excited for the Oscars. I'll be watching from the comfort of the cloud with my sunglasses on. The stars will be shining bright that night."
Ask Alexa if she's going to the Oscars and she says: "On Oscar night I'll be trading in my bits and ram for glitz and glam. I can hardly wait for all the star gazing."
If, like us, you find that all a bit too cringeworthy, Alexa also offers predictions for the categories of best picture, actor, actress and director. However, we have a feeling her predictions are more about which nominations Amazon employers could think of puns for, rather than who they think will win.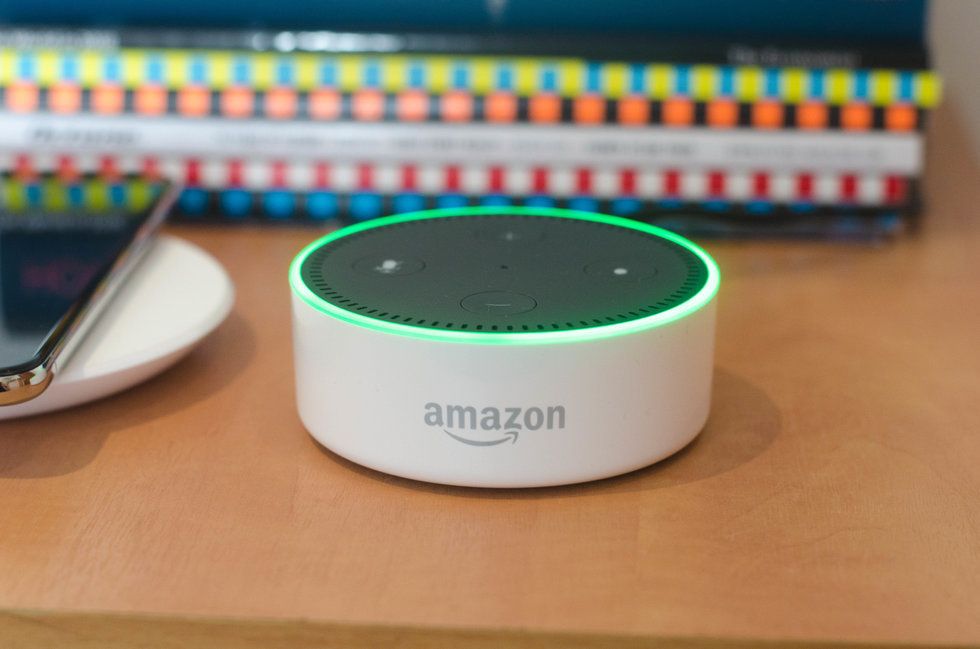 The Amazon Echo is predicting the 2018 Oscars GearBrain
Here is what she says about each of the top four categories:

Alexa, what will win Best Picture at the Oscars?
"I'm predicting that 'The Shape of Water' will take Best Picture — it's the quirky and beautiful tale of what happens when one fish out of water falls for another, and one is actually part-fish."
Alexa, who will win Best Actor at the Oscars?
"In the battle for best actor I think the academy will find Gary Oldman victorious for his performance as Winston Churchill in 'Darkest Hour.' Like Churchill, the academy is easily satisfied with the very best."
Alexa, who will win Best Actress at the Oscars?
"For best actress all signs point to Frances McDormand for her performance as Elisa Esposito in 'Three Billboards Outside Ebbing, Missouri.' But the writings' not on the wall; Lady Bird's Saoirse Ronan could swoop in for the win."
Alexa, who will win Best Director at the Oscars?
"I predict a Best Director win for Guillermo del Toro. In 'The Shape of Water' he invents an intriguing new genre by mashing up love story and monster movie. It's not just a rom-com, it's a rom-mon-com."
Not particularly insightful, we think you will agree.
Google is yet to join the party, as asking Assistant about Oscar predictions returns: "Sorry, I don't know how to help with that yet".
Don't forget to check out The GearBrain to learn what smart home products and connected devices work with Amazon Alexa.
Like GearBrain on Facebook