Like GearBrain on Facebook
Instead of battling with your car's own - and often inferior - voice command system, drivers will soon be able to summon Alexa, then ask about navigation, media, weather and more.
That is the promise from Amazon, which made the Alexa Auto SDK (software development kit) available for anyone to download this week.
Read More:

As well as the usual Alexa skills, like being able to ask about the news headlines and weather forecasts, control smart home devices, and ask general knowledge questions, Alexa Auto includes car-friendly features like navigation and local search - handy if you need to find a gas station.
Some car manufacturers - including Ford, BMW and Toyota - have already started adding Alexa to their infotainment systems, but this was via a direct relationship with Amazon. Now, with the SDK available for anyone to download, every auto company can join the party - and so too can third-party infotainment system manufacturers like Pioneer, Sony and Parrot.
As well as the basic SDK, Amazon is also offering a range of sample Alexa applications to help developers get started.

There are some limitations, however. For now, Alexa Auto can only stream audio from Amazon Music, iHeartRadio and Audible. And, although drivers can ask Alexa to call a contact by saying their name or phone number, the call will be placed using the car's existing phone-managing software.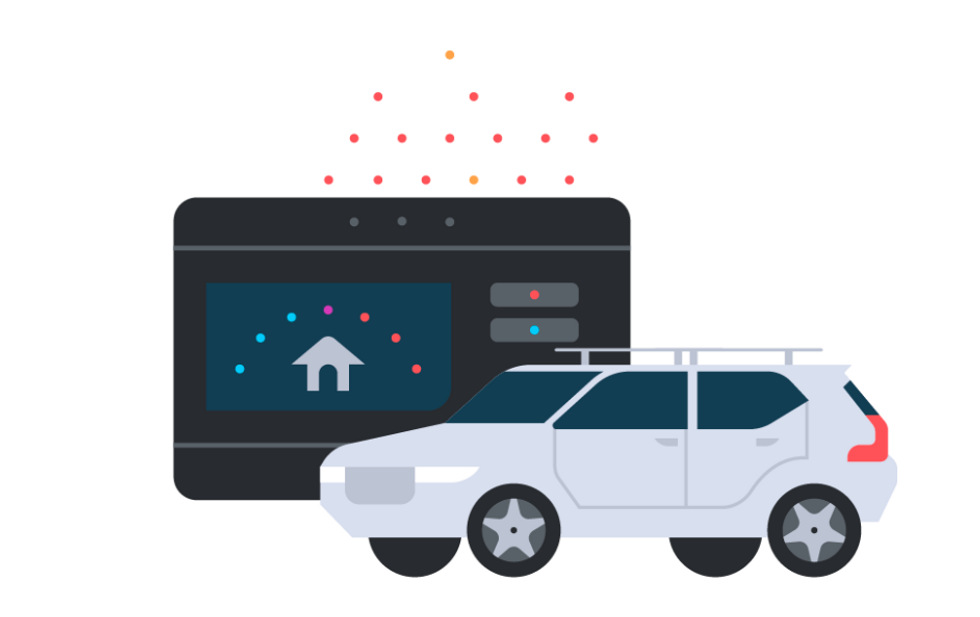 The Alexa Auto SDK is available to download nowAmazon
Alexa Auto can also work with your car's navigation system, so you can ask Alexa to find a destination and take you there, but the actual navigation will be handled by your car's own software. Think of it as asking Alexa to tell the car's infotainment system what to do, rather than being an entirely separate Alexa system for cars.
Controlling one's smart home devices from the car could be useful for switching on outside lighting when you arrive home, or checking the door is locked on your drive to work.
In a message to developers, Amazon said: "Alexa is always getting smarter with new features and capabilities added in the cloud. When you connect your vehicle to Alexa, you give customers access to a wealth of information, including news and sports updates, to-do lists, and smart home control. All they have to do it ask."
Check out The GearBrain, our smart home compatibility checker to see the other compatible products that work with Amazon Alexa.
Like GearBrain on Facebook