Alexa is getting a hearing boost from a new technology that helps the voice assistant even in loud, chaotic spaces. Called TalkTo, the technology is able to create the illusion of a quieter space, even if a dog is barking, children are playing or people are standing nearby in a loud restaurant.
Amazon has given the system a green light, allowing it to work in those products that are designated as having Alexa Built-In, as opposed to its own proprietary line of Alexa products, like the Amazon Echo. These can be speakers, smoke detectors or displays, among other devices, made by third-parties that not only work with Amazon's voice assistant but have Alexa available as well. For example, a robot vacuum cleaner may be able to turn on by asking Alexa. But a device with Alexa Built-in, like the Lenovo Smart Tab display, can also bring up the voice assistant, and answer questions from the weather to other requests.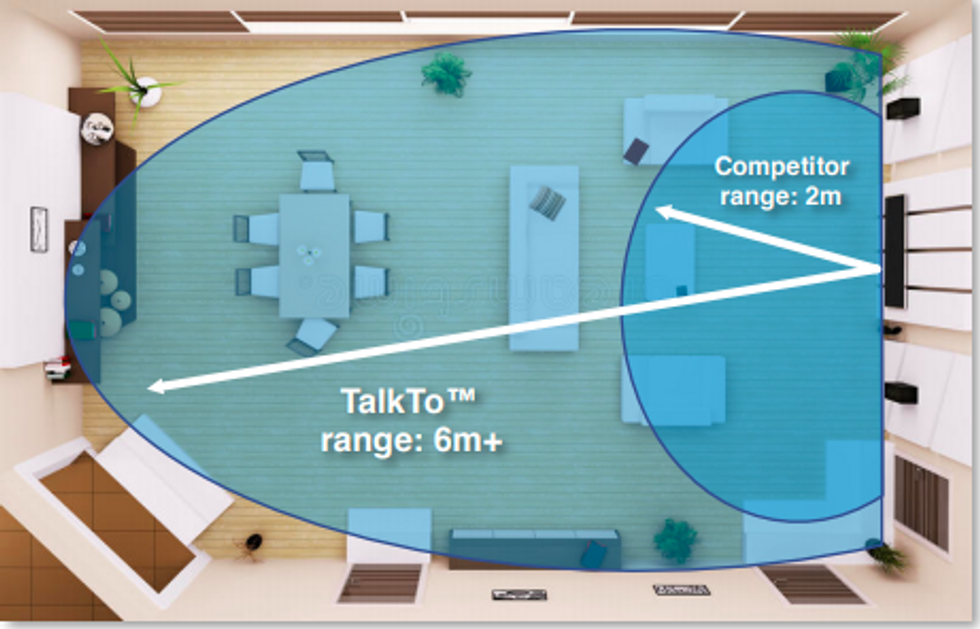 TalkTo extends the range that someone can speak to Alexa, and be heardTalkTo
TalkTo is a technology that will be licensed then by other hardware device makers, and woven into their own product. DSP Concepts, which developed TalkTo, said the technology can work across multiple microphone set-ups from 2-mic, 4-mic and 6-mic configurations, along with custom design. And they say it can reduce up to 30 decibels of what it calls "unreferenced noise" to still wake up Alexa and have the voice assistant active. The more decibels the software can reduce, means the further away someone can be from the device and still be heard, the company notes.

DSP Concepts, based in Santa Clara, California, works on voice user interfaces with companies as varied as Porsche and GoPro. They see this new software working in devices including TVs, sounders, smart speakers, wearables and more.
"Companies who work in voice-enabled product design understand what this qualification by Amazon means - it is the gold-standard," said DSP Concepts CEO Chin Beckmann. "Not only is TalkTo an incredibly flexible audio front end offered for Alexa Voice Service, our qualification by Amazon means that device manufacturers and audio dev teams can greatly accelerate their development cycles."
Echo Studio - High-fidelity smart speaker with 3D audio and Alexa
7 Tips Everyone Needs to Know About How to Use Amazon Alexa and Google Assistant Enabled Devices www.youtube.com