Like GearBrain on Facebook
We could soon be talking to Alexa about much more than music, cooking timers and shopping lists, as Amazon is reportedly building a team to incorporate its digital assistant with healthcare.
The news comes just a few months after Amazon boss Jeff Bezos announced in January that his company was teaming up with JP Morgan and Warren Buffet in a bid to lower American healthcare costs.
Read More:
According to leaked internal documents seen by CNBC, Amazon is assembling a "health and wellness" team within the division which oversees Alexa.
The company's virtual butler is already involved in a great many sectors, from music and podcasts, to shopping, joke- and story-telling, games, communications, and of course functions with a wide range of smart home devices.

But while these can all loosely be grouped into 'entertainment, commerce and lifestyle', taking Alexa into the medical, wellness and healthcare arena is a major step for Amazon, artificial intelligence, and digital assistants generally.
This new healthcare and wellness team within the Alexa division is reportedly made up of a dozen employees. This includes Missy Krasner, formerly an executive at Box, a cloud content management service like Dropbox, but which has HIPAA compliance. According to Kraner's LinkedIn profile, she has been working in Amazon's 'Special Projects' division since August 2017.
Being compliant with the US Health Insurance Portability and Accountability Act (HIPAA) is key for digital services to operate in the healthcare sector, and Amazon will no doubt be looking to make Alexa compliant for its new healthcare initiative to takeoff.
It is claimed by CNBC that the Alexa healthcare group is targeting areas like diabetes management, care for new mothers and infants, and ageing. The sources could not be named because their work is confidential, and Amazon does not comment on rumors or speculation about unannounced products and services.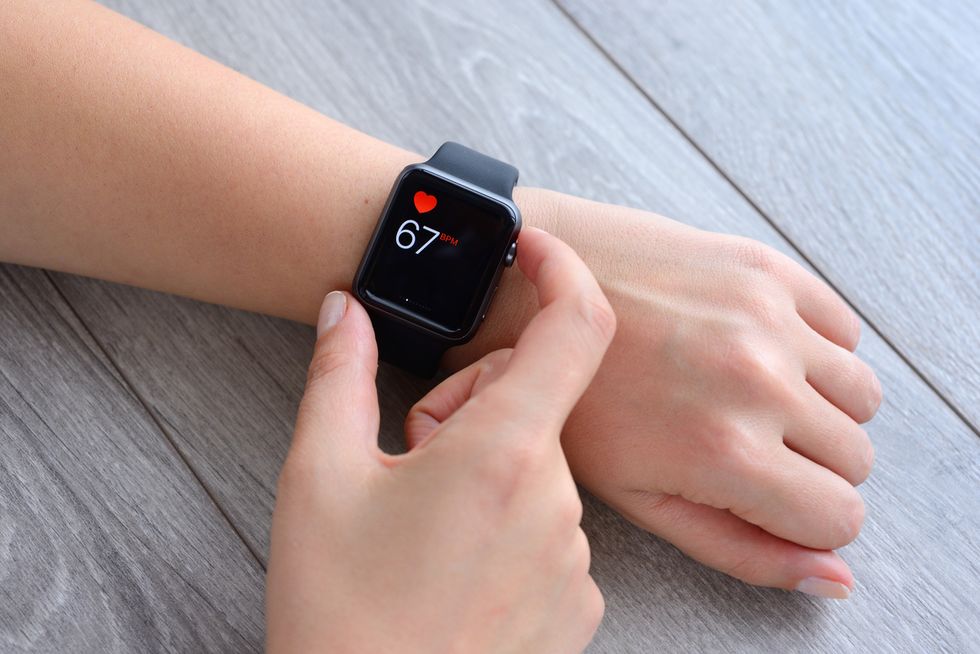 Technology companies like Apple are investing heavily in the health marketApple
With the right compliance and licenses in place, Amazon could let customers share their medical records with Alexa-powered devices, which could then potentially help them communicate with a medical professional from home, and share their sensitive medical records with qualified third parties.
The digital healthcare market is set to explode in the coming years, as technology companies like Apple, Google and now Amazon race to produce devices and services which can help improve the lives of their customers. Apple has already made strong progress with the Watch, which has transitioned from a gold-plated fashion statement to a must-have fitness tracker which can spot the early signs of heart disease.
Apple boss Tim Cook is said to have worn a prototype non-invasive glucose monitoring system intended for diabetics, while Google has worked on contact lenses which track glucose through moisture in the wearer's eyes. It is rumored that Google will launch its own Pixel-branded smartwatch later this year, which could include health and fitness tracking features.

As for Amazon, CNBC also says the retail giant's cloud computing division, Amazon Web Services, has a team dedicated to serving pharmaceutical companies, while the e-commerce side of the company is looking into ways to enter the drug distribution market.
But not everyone has seen success by entering the health industry. Nokia recently sold its struggling health division - comprising fitness trackers, scales and sleep trackers - back to the founder of Withings, the healthcare and wearables company it bought just two years earlier for $190.
Don't forget to check out The GearBrain to see what connected devices work with Google Home or Amazon Alexa enabled device.
From Your Site Articles
Related Articles Around the Web
Like GearBrain on Facebook