Like GearBrain on Facebook
Students at Northeastern University are to be given an Amazon Echo Dot smart speaker for their dorm rooms, each with access to a custom Alexa skill.
Following a successful trial where 64 students at the Boston private research university were given Echo Dots, the devices will now be handed out to more student. The Dot's Alexa personal assistant can be used to help students organize their days, check their finances, and more.
Read More:

Northeastern told GearBrain: "Planning is underway to make Husky Helper available to a larger group of students this fall."
Called Husky Helper and named after the university mascot, the Alexa skill knows all about each student's course and their timetable. Students can make requests like "Set an alarm for 30 minutes before my first class tomorrow morning" and "What events are happening next week?".
By linking the skill to their finances, students can also ask questions like "How much money is left on my meal plan?"
It is hoped that students will get the answers they need from the Echo Dot, which usually costs $50, without having to phone up a university helpline and sit on hold until someone can take their call.
"The magic of the whole thing...is it's instantly accessible," Madeleine Estabrook, vice president for student affairs at Northeastern said in a presentation at the AWS Summit in DC. in June. "They don't have to wait in lines or stay on the phone on hold. They can find exactly what they need for their personal problem at that moment and continue what they're doing."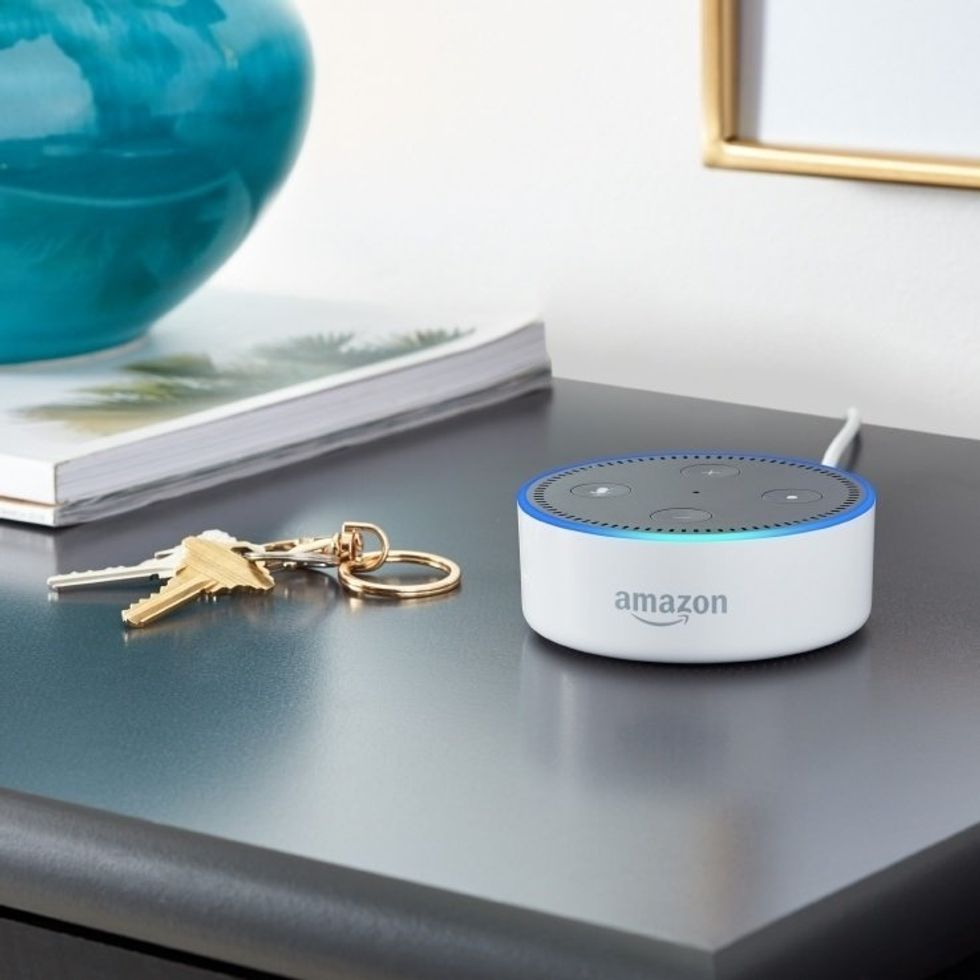 Every student is offered a free Echo Dot, worth $50Amazon
Speaking to the university's own news site, student Elizabeth Hilli explained how she had used the Echo Dot and its Husky Helper skill during its trial period. "I used Husky Helper to figure out who my academic advisor was, which was really helpful, because my advisor changed three times throughout the semester."
As well as helping with university matters, the devices also work as regular Alexa smart speakers. Fellow student Sophia Anderson said: "I've used it for a variety of reasons including setting a timer for when I do do my laundry and playing music."

Students can decline the Echo Dot if they don't want it, and they always have control over what information the device has access to. For example, they can opt to not grant it access to their financial aid information.
To prevent roommates from using the Dot to gather personal information on each other, the Alexa skill asks for a unique four-digit code before providing access to personally identifiable information, like a student's Social Security number or their bank account information.
Northeastern's Alexa adoption comes after Arizona State University announced in October 2017 that 1,600 Echo Dots would be given to engineering students as a one-time donation from Amazon. In this implementation, students can ask Alexa about the weather, campus sports events, library hours and exam schedules, among other things.
Check out The GearBrain, our smart home compatibility checker to see the compatible products that work with Amazon Alexa.
This story has been corrected due to inaccurate information in the sourced story.
Like GearBrain on Facebook