Like GearBrain on Facebook
Amazon unveiled a huge new range of products at its annual hardware event on Thursday, including new Echo smart speakers and displays, a video game streaming platform called Luna, and a flying indoor security camera from Ring.
As has become annual tradition for the retail giant, Amazon rattled through the new products at breakneck speed. But, while some products are due on sale imminently, others won't arrive until some time in 2021.
Read More:
Amazon first updated the cornerstones of its smart home empire, with a new range of Echo smart speakers. Featuring a new spherical design, the range includes a compact Echo Dot and Echo Dot with Clock, followed by the regular Echo, now in its fourth generation. All models include Amazon's new AZ1 Neural Edge, a custom processor designed to accelerate machine learning applications, and make Alexa more responsive.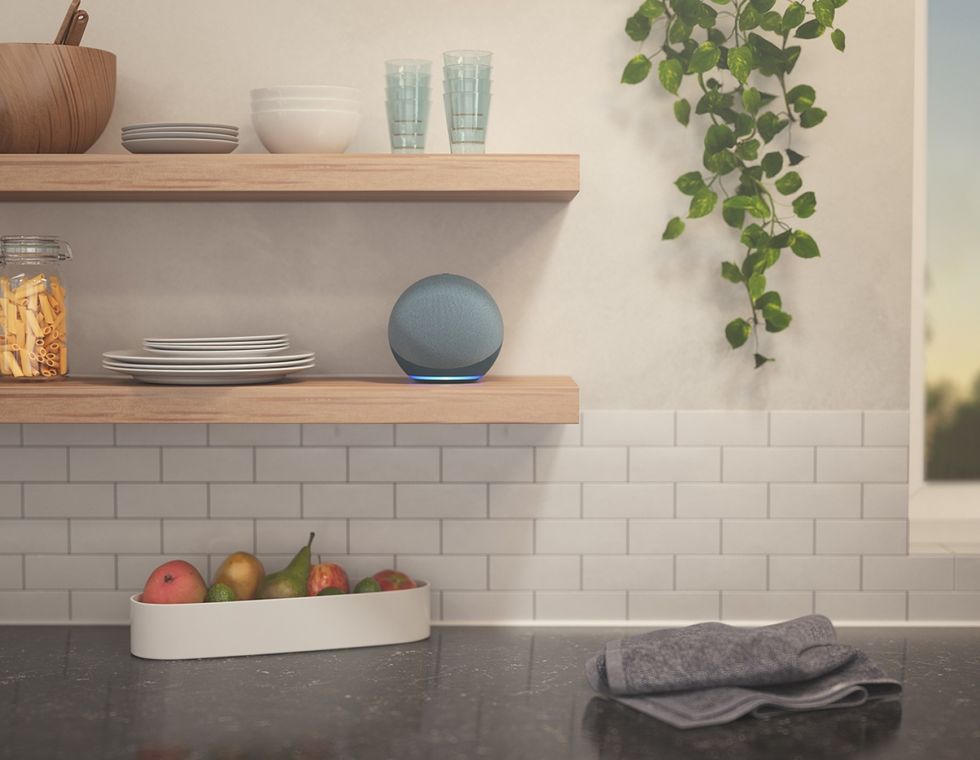 New Echo smart speaker has a more intelligent AlexaAmazon
Amazon also announced how Alexa can now hold more natural conversations with its users, be taught and learn from its mistakes, and speak in a more natural way, placing emphasis on certain words and taking more pauses while speaking. A demonstration showed how Alexa can be invited into a conversation taking place between two people, then understand what the conversion is about and how the assistant can help out.

The regular Echo now gets Zigbee smart home support for the first time (as the feature was previously reserved for the pricier Echo Plus). Speaking of price, the new Echo is $99.99 (£89.99), while the smaller Echo Dot is $49.99 (£49.99) and the Echo Dot with Clock is $59.99 (£59.99). They go on sale in late-October.
Amazon also revealed the new $249.99 (£239.99) Echo Show 10, a 10-inch, HD smart display with the new, smarter Alexa and, for the first time, a motor allowing it to turn around. That way, the display and camera can point at you when you are either watching content on the screen, or having a video call over Skype or Zoom. The device turns and zooms to keep you in shot.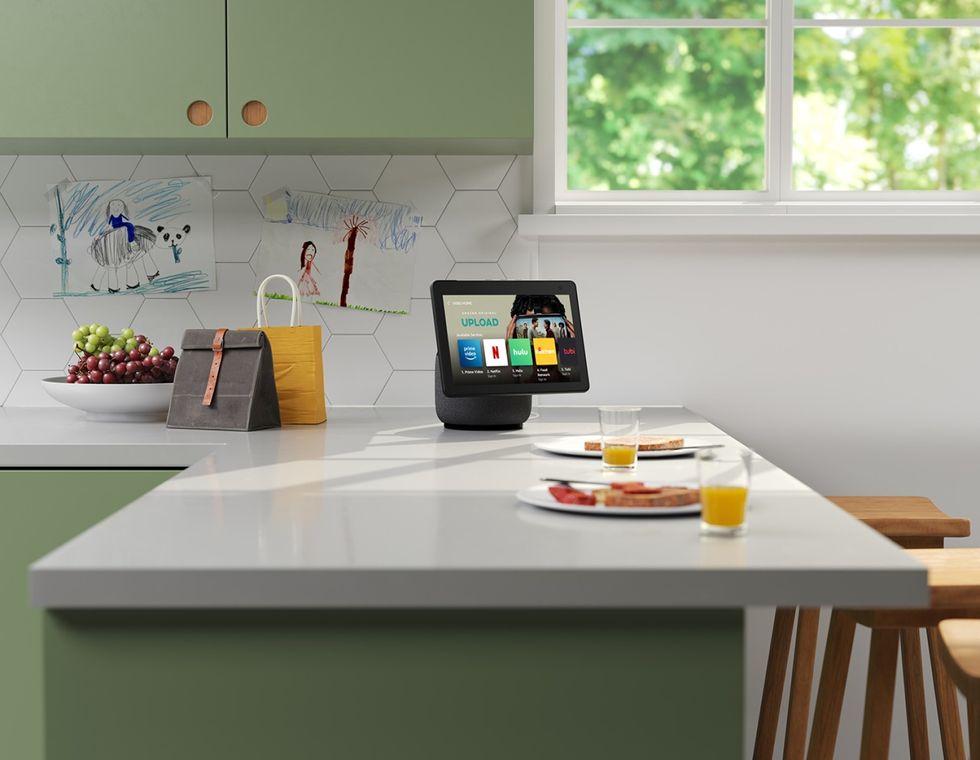 New Echo Show 10 smart display turns to follow youAmazon
Next came the biggest surprise of the day – a new Ring security camera that is attached to an autonomous drone. The device is designed to take off and fly on a predetermined route around your home while you are away, acting as a roving security camera. It then docks when you return (or when the battery needs to charge), at which point the camera is switched off and blocked by the dock.

Called the Ring Always Home Cam, the drone has a price of $249.99 and Amazon says it will go on sale at some point in 2021. Once the drone, which records in 1080p Full HD, has been taught the layout of your home, it can be asked to show you the view of certain rooms. For example, you can open the Ring app and ask the drone to check up on the kitchen, and it will fly to that part of the home.
The drone can fly on demand, or take off automatically when a disturbance is detected by your Ring Alarm home security system. As well as security, it can be used to check if you left the stove on, or a window open, while away from home.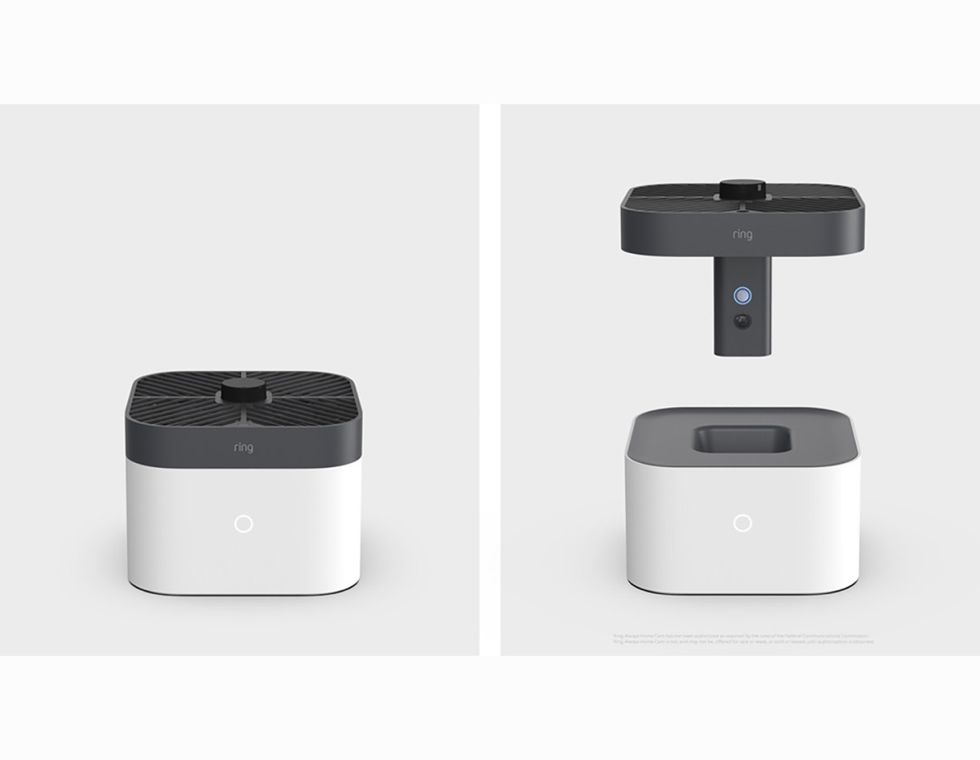 The Ring Always Home Cam is a flying indoor security cameraAmazon
Today Amazon also announced a new in-car security camera called the Ring Car Cam. This sits on the dashboard and faces inwards, offering a view of the interior of your car. This is viewable through the Ring app while your vehicle is parked, and the camera connects to the OBD-II port. It will then alert you if a potential break-in is detected, and start recording.

It also has a mode for recording when a crash is detected, and when the driver is pulled over by the police. The command: "Alexa, I'm being pulled over" will cause the camera to start recording footage to the cloud. To arrive in 2021, the camera is priced at $60.
Finally, Amazon this week announced Luna, a video game streaming service very similar to Google Stadia. Costing $6 a month Luna works on iOS, Android, Mac, Windows and Linux, plus through Amazon's Fire TV streaming sticks. An optional, Alexa-enabled gamepad is also available for $50, but isn't required to use Luna.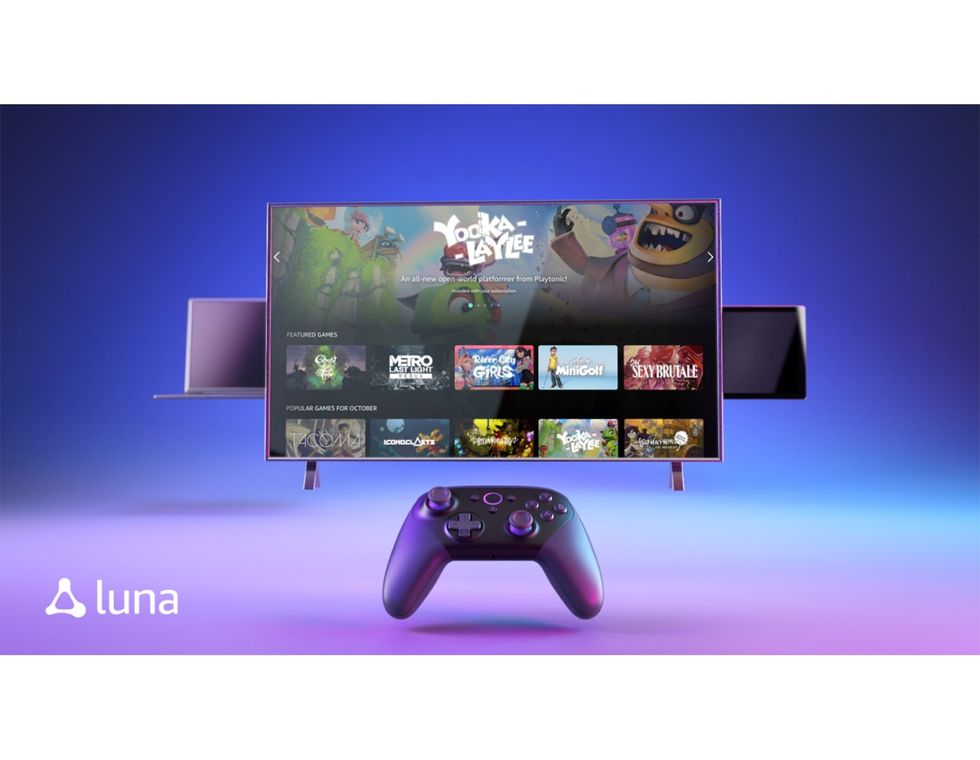 Amazon's new Luna is a streaming video game service to take on Google StadiaAmazon
Interestingly, the controller is connected to the cloud through Wi-Fi instead of to the Fire TV Stick, Mac or PC by Bluetooth. This, Amazon says, cuts input latency by between 17 and 30 milliseconds, a crucial win to help streaming video games succeed over traditional consoles.

Amazon says Luna will have access to over 100 games, with launch titles including Resident Evil 7, Control, Panzer Dragoon, GRID, Abzu and many more. Select titles will work at up to 4K resolution and 60 frames per second.
Check out The GearBrain, our smart home compatibility checker to see the other compatible products that work with Amazon Alexa enabled devices.
Introduction of The GearBrain, The First Compatibility Find Engine for Smart Devices www.youtube.com
Ring Video Doorbell 3 Plus with Echo Show 5 (Charcoal)
Like GearBrain on Facebook