As 2019 — and indeed the decade — comes to a close, it's time to look ahead and predict what 2020 might have in store. For the smart home, this means planning on what upgrades you want to tackle in 2020, and which devices you should hold onto for another 12 months.
From lights and locks, to switches, speakers, cameras, doorbells and thermostats, the smart home has grown quickly these last few years. But — as we outlined this time last year — that doesn't mean you should prepare to upgrade everything each year. Thankfully, smart home products have yet to hit the annual upgrade cycle of our smartphones, so your credit card can breathe a sigh of relief.
Read More:
Instead, let us look at each of the main product categories in turn, and decide if 2020 is your year to upgrade, or if 2021 is a better bet.
Smart home hub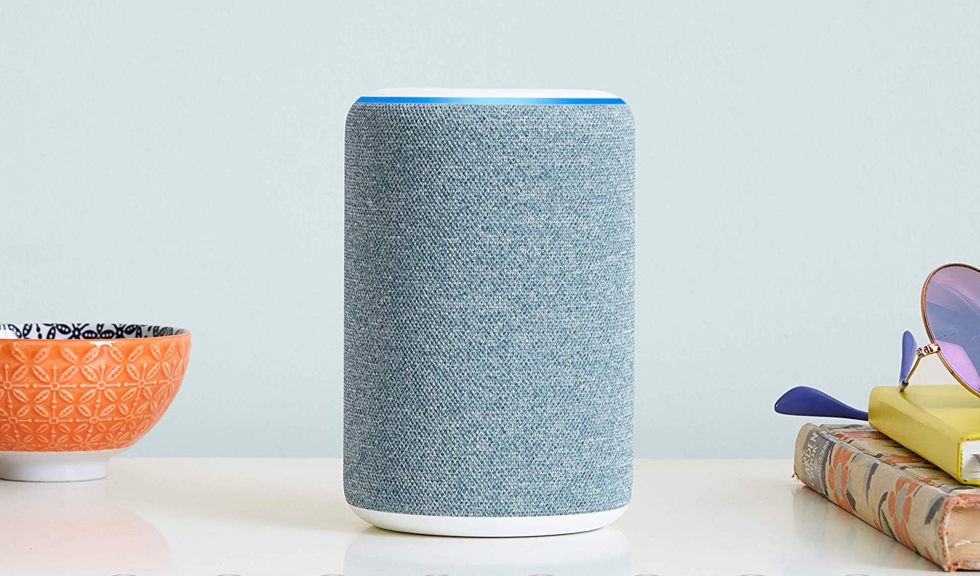 The Echo smart speaker has become a hub is its own rightAmazon
The smart home hub felt forgotten in 2019. Where we previously recommended the Wink 2 to anyone who didn't want a smart speaker with a voice assistant, the company has been out of stock for months.

Instead, the Samsung SmartThings is a solid choice, and so too is the Apple TV 4K if you want to go down the Apple HomeKit route. But, for 2020 we suggest you wait on buying a new hub. (Check out The GearBrain, our smart home compatibility checker to see the other compatible products that work with Samsung SmartThings.)
A great new option might come along to replace the Wink 2, but we think it's more likely that smart speakers and displays will take the place of dedicated hubs. Those unsure about bringing an always-listening voice assistant into their home might not have much choice.
Smart speakers and smart displays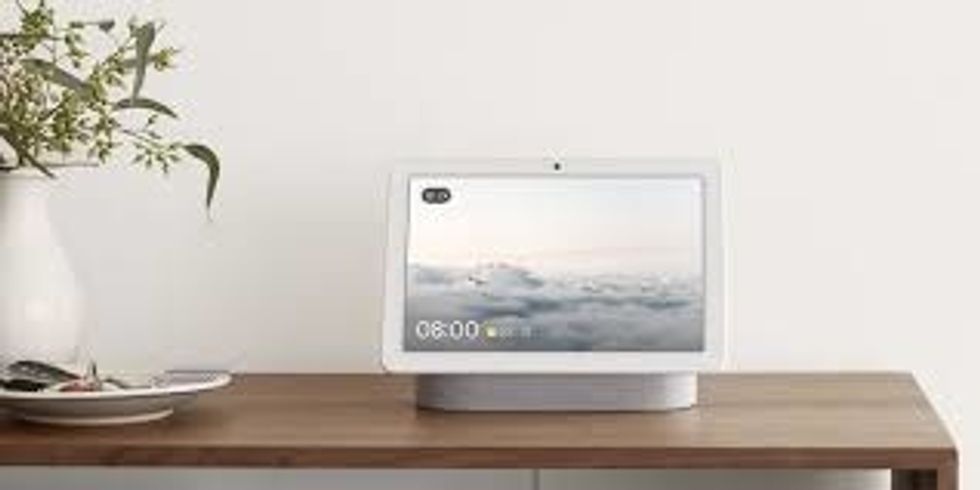 Google is unlikely to upgrade its Nest displays again until at least the fallGoogle Nest
In brighter news, the smart speaker and display markets are booming, with more choice than ever. Given the last couple of years, it's likely that Amazon will announce new Echo speakers and displays (plus lots more) at its annual hardware event in the coming fall. Google also tends to reveal new smart home devices in the fall, so early 2020 is still a good time to pick up a new speaker or display.

The good news about these devices is that most of their computing is done online, so an old Echo Dot or Google Home has the same intelligence as the latest model — at least for now.
The original Google Home is starting to look rather old, having not received an update since it launched in 2017. We think that, unless Google Nest shifts entirely from speakers to displays, a new model will arrive in 2020. So it might be worth picking up a Nest Hub smart display in the meantime for all your Google Assistant needs.
The Google Nest Mini and Amazon Echo Dot are both new, so are safe to buy now, and we can't see either company replacing its smart displays with major upgrades any time soon. So go ahead, reach for that credit card.
Lighting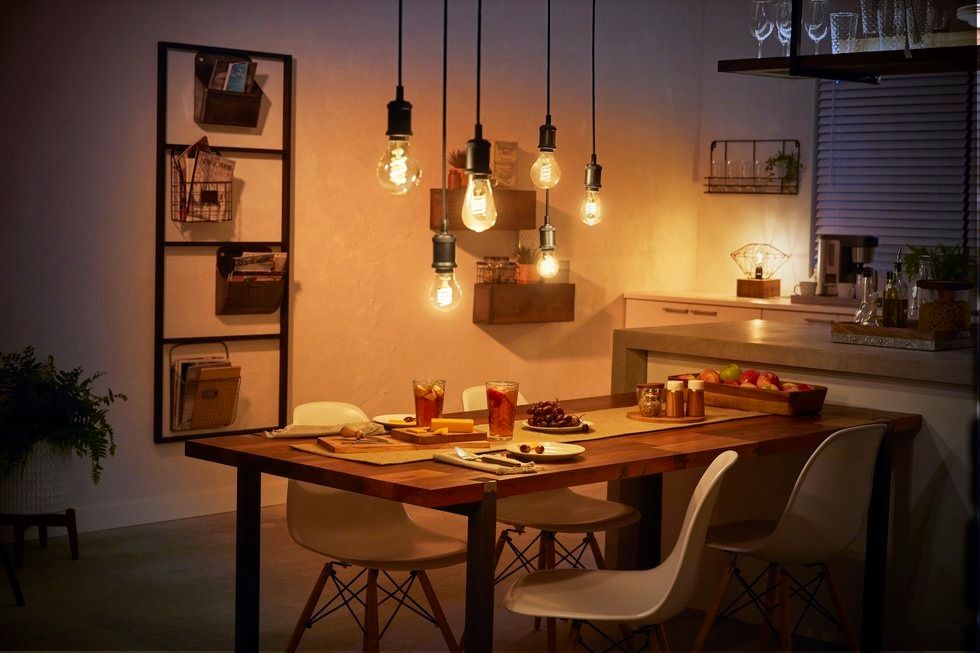 Hue added filament bulbs to its lineup in 2019 Philips Hue
In 2019, Ikea continued its cut-price pressure on more established smart lighting brands like Philips Hue. For now, Hue still offers the largest range (for both indoors and out) but prices remain high and the fundamental technology hasn't changed since the new Hue bridge arrived in 2015.

It is very unlikely that any smart lighting company will roll out such a major update that older bulbs will become useless overnight, so you'll be safe to keep buying into your preferred ecosystem in 2020. But if you are yet to get into smart lighting, we suggest you wait to see if Ikea makes any major announcements at CES or later in the first quarter.
If Ikea gets into outdoor smart lighting and launches a range of fashionable indoor fitting — as Philips did in early 2019 — then they could be worth a look. If not, you are free to pick whichever system you prefer, and whichever fits suits your budget. (Check out The GearBrain, our smart home compatibility checker to see the other compatible products that work with Philips Hue smart lights.)
Smart plugs and switches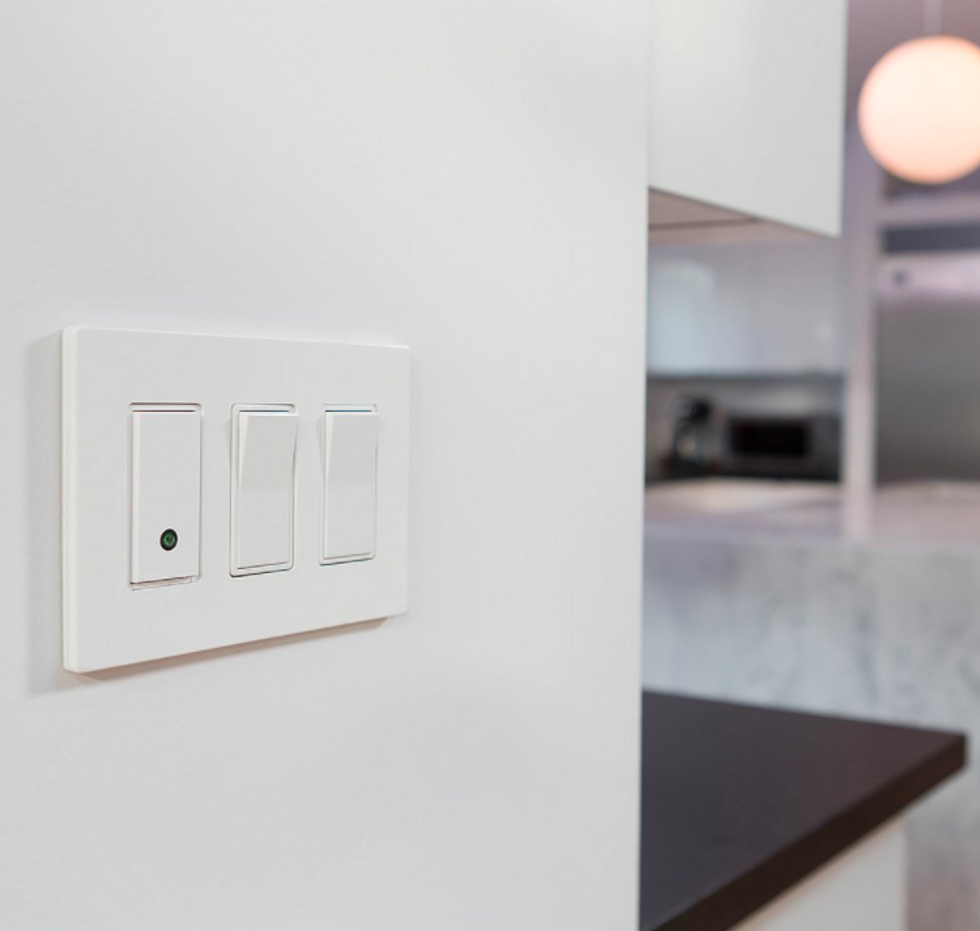 Get ready to upgrade to in-wall smart plugs and switches in 2020 Belkin
Smart plugs are such simple items that your current devices will continue to work just fine in 2020. Companies like TP-Link might reveal new models at CES and beyond, but we don't see much headroom here, and it's unlikely that a company will disrupt the smart plug market in any meaningful way.

We would, however, suggest buyers keep an eye on in-wall options. Devices like the new ConnectSense Smart In-Wall Outlet put a smart plug in the space of your existing wall outlets, for a neater solution. It also supports Alexa, Google Assistant and Siri.
Those unafraid of some simple wiring should certainly consider smart plug sockets like these for 2020.
Door locks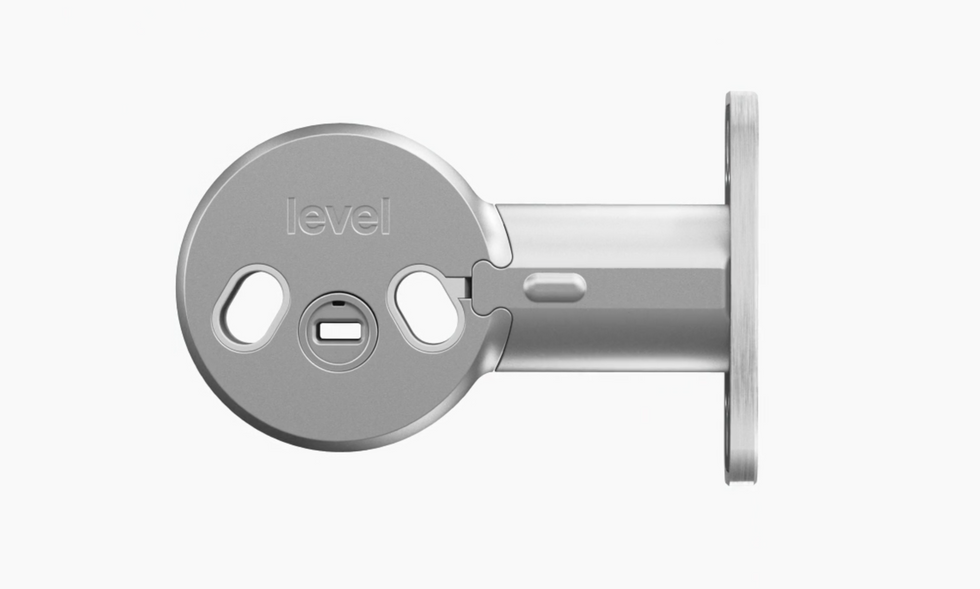 Smart locks will get smaller in 2020Level Lock
Another slow-burning sector of the smart home market, but one which does see the occasional leap forward. We recently saw the launch of the Level Lock, which hides its technology inside your door and uses your existing deadbolt. This makes for a neater solution than other, chunkier smart locks from the likes of August and Yale, but the feature set remains the same.

For 2020, we could see more of the same — smart locks which are smaller and more aesthetically pleasing than before. But we don't expect a major leap forward in features or performance. If you already have a smart door lock, then we see no real reason to upgrade for now, unless you really want a different design.
Cameras
Watch out for cheaper devices losing features, like the Wyze Cam Wyze
Industry leaders like Nest, Arlo and Ring will likely announce new home security cameras in 2020. We expect to see improvements in AI and battery life, plus small changes to their design and overall feature set. But what we hope mist of all, is that any new models continue to work with users' existing systems. That way, a new camera can be added to an old system with minimal effort and financial outlay.

2020 will also (hopefully) see budget smart home company Wyze re-introduce AI person detection for its $20 indoor smart camera. The feature will disappear with a software update in January due to a decision made by the technology's provider. Wyze says it will create its own AI and roll that out to its camera for free. We hope this happens, but in the meantime we urge buyers to think carefully before paying for cut-price smart home products.
Video doorbell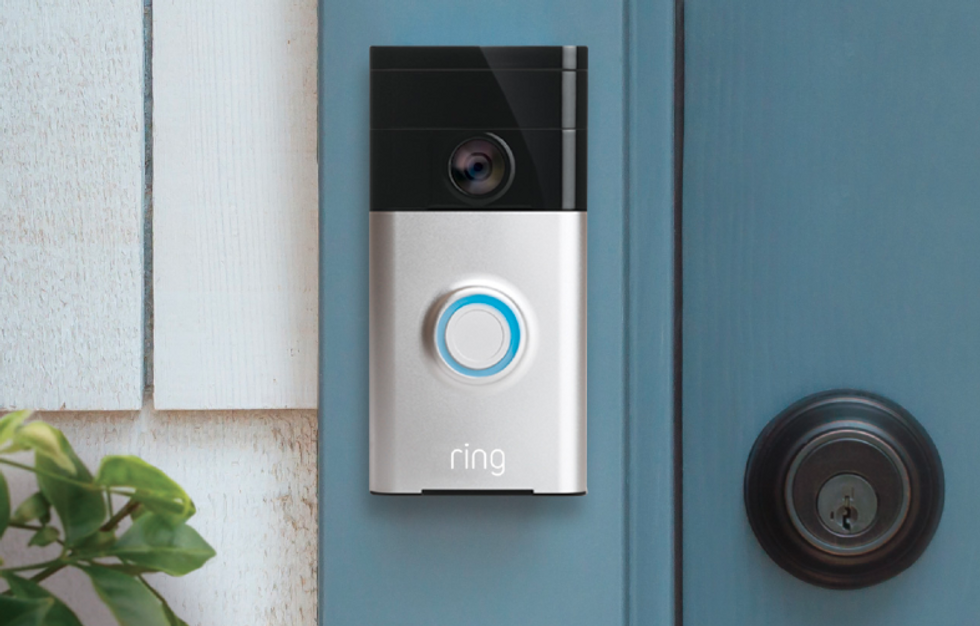 Video doorbells are unlikely to get a major upgrade in 2020 Ring
Another device which doesn't need annual updates is the video doorbell. Ring offers a range of options, and while some may get updated in 2020, we only expect to see extended battery life for the wireless models, higher-resolution cameras, and improved artificial intelligence.

We also expect to see Amazon-owned Ring to increase its smart home product portfolio — especially with the company's first smart light bulbs recently passing through the FCC.
Whether you upgrade to a new video doorbell depends on which model you already have, and if you think improved video quality or a smart new design will really be worth the investment. We'd say probably not, but if you are yet to buy a video doorbell, 2020 is a great time to do so, with plenty of options to consider.
Connected thermostat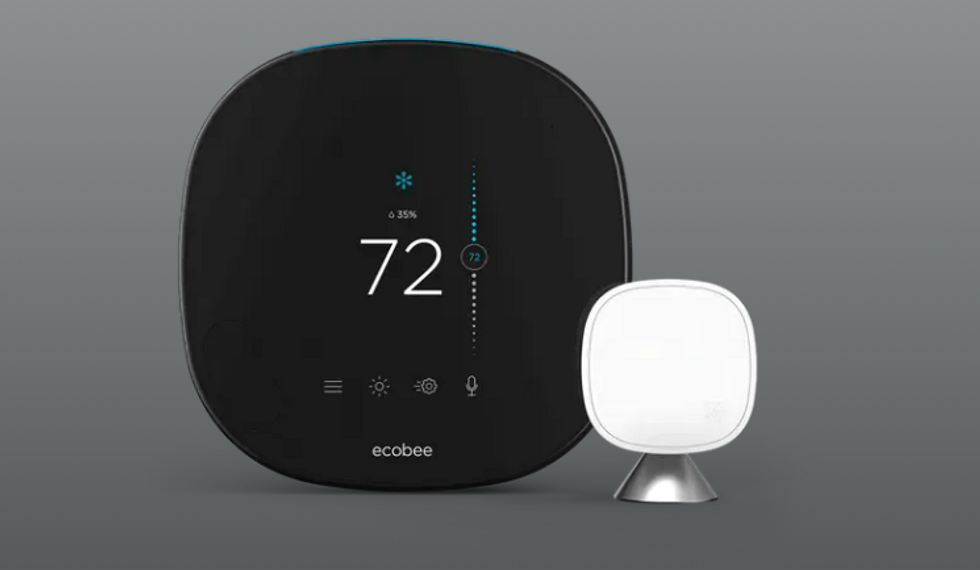 The Ecobee Smart Thermostat launched in 2019, so is a safe buy for 2020 Ecobee
Nest's third-generation Learning Thermostat will be three years old by the end of 2020. This makes us wonder if a new model is on the way, especially as rival Ecobee launched an all-new model this year, two years after its predecessor.

Being so new, the Ecobee Smart Thermostat is a very safe bet for 2020. But if you'd rather buy into a Nest system, you might want to see what happens at CES in January. Personally, we think the Google-owned company will wait until later in the year, then reveal a new model at Google's hardware event in the fall.
Garden tech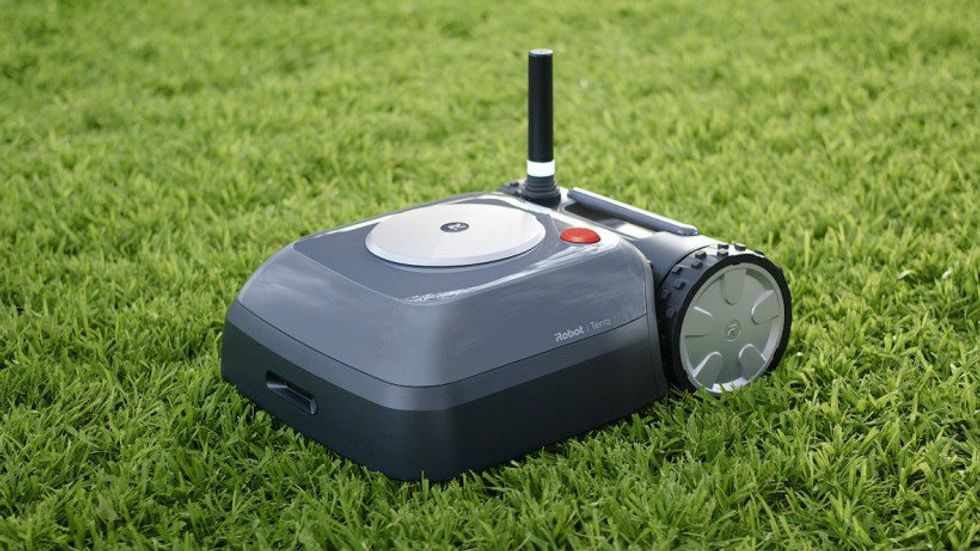 We expect the iRobot Terra to go on sale in 2020 - but it won't be cheap iRobot
One of the more niche sectors of the smart home market, but one which is nonetheless growing. In 2019 we have seen weather-resistant outdoor speakers from Sonos, a robotic lawn mower from iRobot, maker of the Roomba vacuum cleaners, and an extended range of outdoor smart lighting from Philips Hue.

These all make for worthwhile purchases in 2020 (and the iRobot mower is actually yet to go on sale), so our advice would be to focus on the 'smart garden' in 2020. We wouldn't be surprised to see outdoor lighting options from Ikea and Lifx to rival the Hue range.
Smart irrigation system like those from Rachio are also worth looking at in 2020. These are on a slower update cycle than most, so fitting one in time for the summer is likely a safe bet — and in any case, we doubt a new model would make you envious, as the current offerings are already packed full of useful features to keep your garden watered and healthy.
Window blinds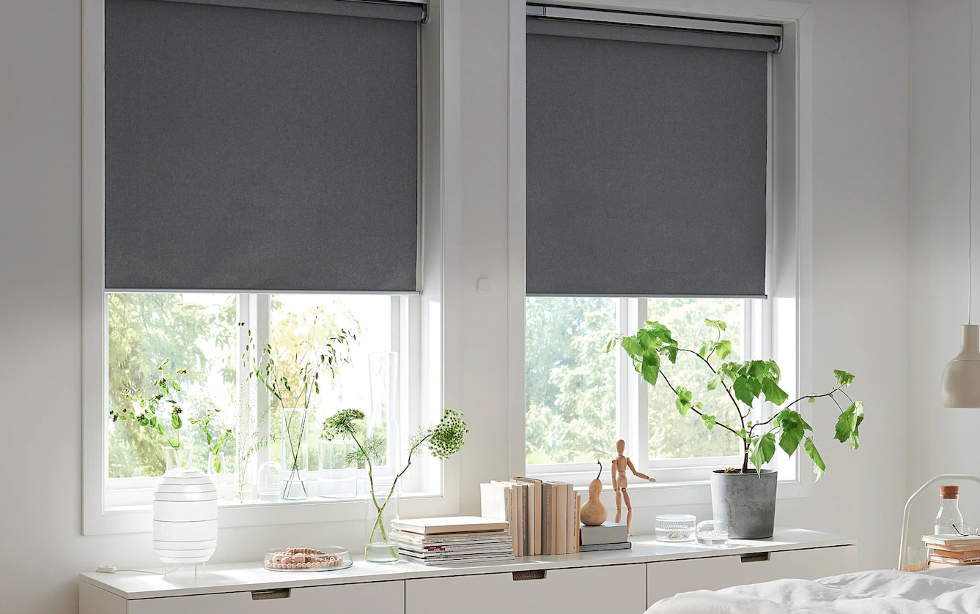 Ikea might force rivals to launch cheaper smart blinds in 2020Ikea
After months of delays, Ikea's cut-price smart window blinds finally arrived in late-2019. These seriously undercut the competition and tap into the company's existing Tradfri smart home ecosystem. But they lack some features for now, like the ability to open and close in sync with sunrise and sunset.

Features like this could be added via a software update in 2020, but what's interesting to us if whether other companies follow suit and offer low-price smart blinds of their own. Ikea's entry into the market might force pricier companies like Lutron, Pella and Somfy to offer something cheaper.
As with most categories listed here, we recommend waiting until after CES to see if any new models will arrive in 2020. If not — and if the Ikea options fit your needs — then we would say go for it; extra features could well come along via future software updates.
Best Motorized Blinds for Your Smart Home in 2019 www.youtube.com