Like GearBrain on Facebook
A new patent from Amazon describes how to identify someone through the biometric details in a hand, from the veins to the wrinkles. A scanner would read this palm print, known as biometric details, without the hand ever making contact with a device.
The patent, spotted by Recode , was granted on December 26, 2019, with inventors connected to Amazon Go , the company's physical convenience stores that let people enter, and make purchases, with just an app. The stores require people walk through turnstiles, identifying them by scanning a code, and then allow them to buy anything in the store without checking out — everything is recorded in the app.
The new patent describes an alternative, a way to identify shoppers through just their hands, no app and no smartphone required. The catch here, though, is Amazon would need to connect a palm print to a shopper, and would therefore need to have access, and store that biometric data.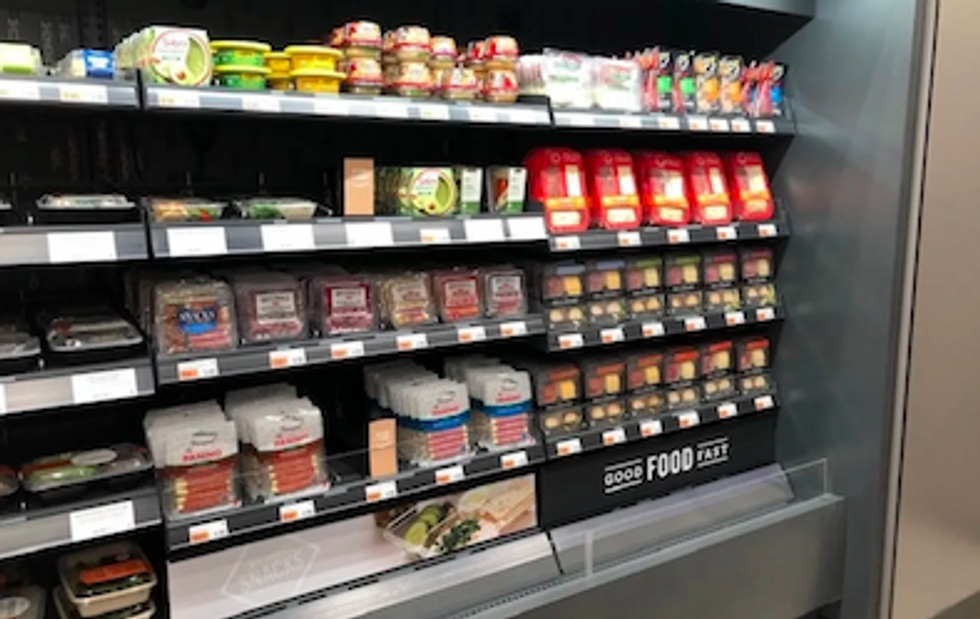 Amazon has patented a way to identify people through a hand scan, which could be used at a store like Amazon Go, pictured here GearBrain
Most advanced smartphones today already capture and store biometric data from fingerprints to facial scans, whether that's an iPhone to a Samsung Galaxy device. This method can be more secure: no one can guess your fingerprint, or try and stuff — or push through — your face to open a device.

However, while a password and user ID can certainly be hacked , they can also be changed if compromised. People can't change the pattern of their veins, the iris markings in their eye, nor the whirls in their fingers. That's something even Amazon notes in the patent.
"Biometric identification systems deal with this by using a characteristic of the particular individual that is difficult or impossible to copy or be transferred," the patent states.
To the company, however, that's a selling point, and the new system it has patented is a way to capture and use that data — but more quickly, through what it describes as a "heavy-use environment," which could be a store. Amazon also owns Whole Foods, an international grocery chain with more than 499 stores across the U.S., Canada and the U.K. But the technology could also be used in other environments to identify a user, such as inside their home.
As always, a patent is not always a new technology or product that is guaranteed to appear in the market. But the award does give Amazon the option, now, to potentially develop a new way to identify shoppers and even allow them to make purchases, all with just a swipe of their hand.
Echo Dot (3rd Gen) - Smart speaker with Alexa - Charcoal
Biometrics Coming To Secure IoT - GearBrain www.youtube.com
Like GearBrain on Facebook