Like GearBrain on Facebook
Amazon Go launched to the public in January 2018 — but one of the newer of the eight locations in New York City, is in Manhattan's midtown, directly across from the New York Public Library on 42nd Street.
Amazon Go is unique in how you can purchase food: there isn't a check out line, there's isn't a cashier, there isn't even a register. You swipe your smartphone on the way through the door with the app open, and then anything you walk out with is charged to your account.
Christmas Eve in the city that never sleeps? Much is open — much is not. Needing a quick refuel from some last minute shopping, we stopped into Amazon Go for some on-the-go snacks.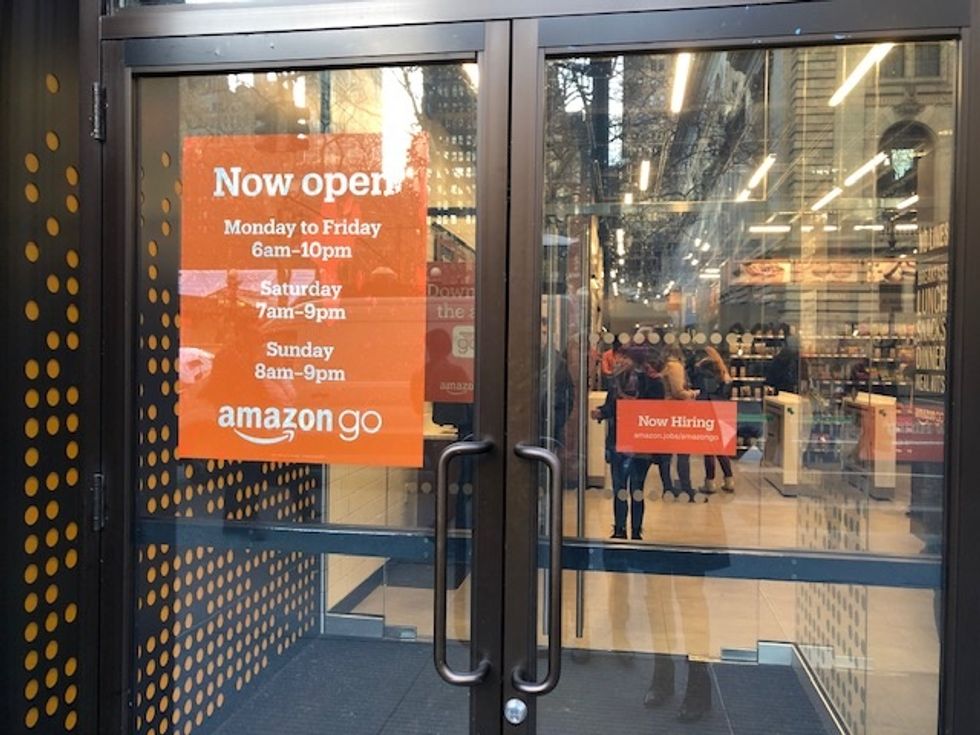 Amazon Go lets you buy items without ever touching your walletGearBrain
You need the Amazon Go app to walk through the turnstiles, and luckily I had already downloaded it to my phone. There aren't clear instructions on doing that when you enter the shop, and at least one person appeared confused and left while I was there. I saw only one person working inside, and he was busy stocking the shelves — and not assisting anyone.

Tip: Download the app first
The app allowed me to walk through the turnstile — they open once your app is read — as well as the person I was out with for the day. We both wandered through the aisles, finding sandwiches, yogurt, a soda counter, coffee, drinks, myriad quick snacks plus some souvenir Amazon mugs. (Of course.) Most is perfect for a fast lunch — but you're not going to pick up dinner fixings, nor stock up your pantry. A plus? Prices are clearly marked, crucial in a place where it's hard to find someone working.
Amazon Go
I picked up some things, put them back, and at least one person — not someone who worked there — volunteered to tell me that I could just walk out of the store, and the app would charge me.
Settling on chips and chocolate, we walked out the door, through the turnstiles. There was nothing to note that we had been charged, until we looked at the app. Only then could I tell I had been scanned on the way out, as was the food.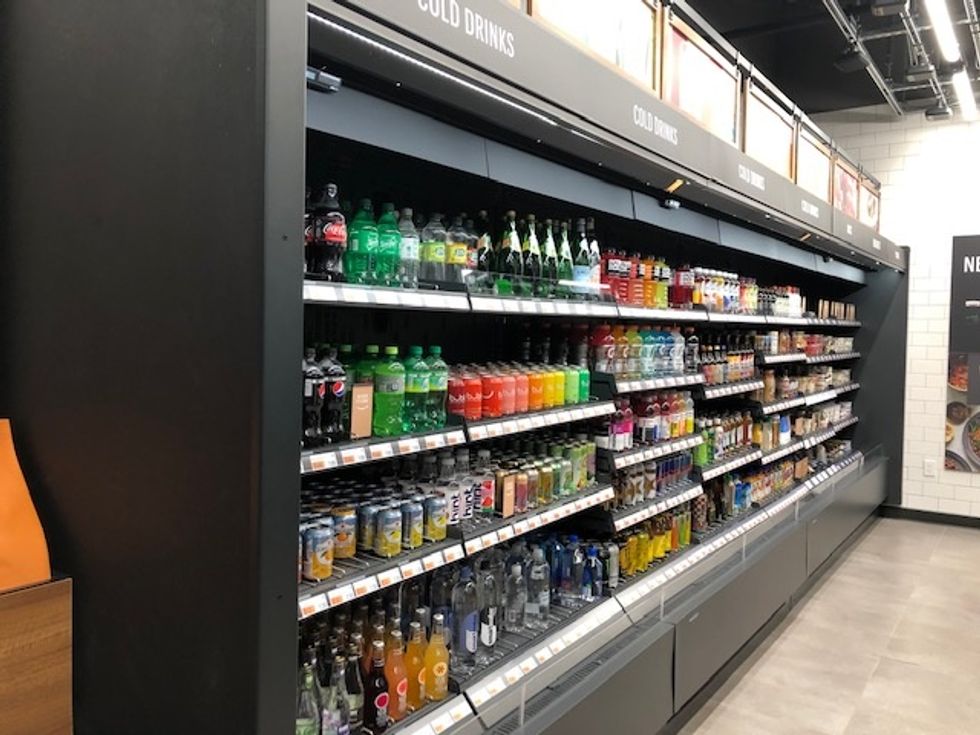 We saw only one person working inside the new Amazon Go, and they were stocking shelvesGearBrain
Never touch your wallet

The charge took several hours to appear, and I also got a copy sent to our email account. The receipt not only showed me what I had bought — with pictures — but also offered a quick link on requesting a refund. The emailed receipt also told me how long I had spent in the store — exactly two minutes and 26 seconds — which, frankly, was a bit unsettling to see that Amazon knew how long I had spent in the shop.
Would I use Amazon Go again? Possibly. The selection is fine for a quick lunch break. But the technology, really Amazon's aim here, is fairly great. The ability to pick what I need from a shop and walk out the door, and never need to stand in a line to pay, is truly the lure. And it's a good one.
Check out The GearBrain, our smart home compatibility checker to see the other compatible products that work with Amazon Alexa enabled devices.
7 Tips Everyone Needs to Know About How to Use Amazon Alexa and Google Assistant Enabled Devices www.youtube.com
Like GearBrain on Facebook