Like GearBrain on Facebook
Today's smart home is predominantly controlled by voice, motion sensors, and smartphone apps — but facial recognition could one day replace them. Certainly today, whether you want to switch on the lights, adjust the heating, switch on a smart plug, or check a security camera, voice control is king. Still, if smartphones have taught us anything in the last few years, it's that biometrics are a growing trend.
Fingerprint scanners and facial recognition systems offer a fast and convenient way to prove who you are, be it to unlock your smartphone, make a payment through a shopping app, or log in to a service without needing to remember your password.
Read More:
Technologies like Apple's Face ID, along with the myriad fingerprint sensors on a range of Android handsets, could make for a more secure and a more personal smart home experience. A smart home that recognizes you and reacts to who you are.
The current state of play
Voice commands and smartphone apps certainly reign supreme in the smart home of 2019. They provide quick access to device control, but can sometimes be clunky, unintuitive, and tricky to use unless you can remember exactly the right phrase to say.
Smartphone apps like Google Home and Philips Hue work well enough, but inherently add a couple of steps to getting anything done. Namely, you need to locate your phone, unlock it, find and open the app you want, then take control of your smart home.
However, voice is slowly becoming more personal, thanks to Alexa and the Google Assistant both being able to recognize your own voice. That way, they can perform actions specific to you, instead of anyone else in the same household. This is most obvious if you have a Google Home Hub, which shows your Google profile picture when it recognizes your voice, then serves up information (like the traffic on your commute to work) relevant to you.
Apple says it will add similar functionality to Siri on its HomePod smart speaker later in 2019.
Sensors have their place, but lack intelligence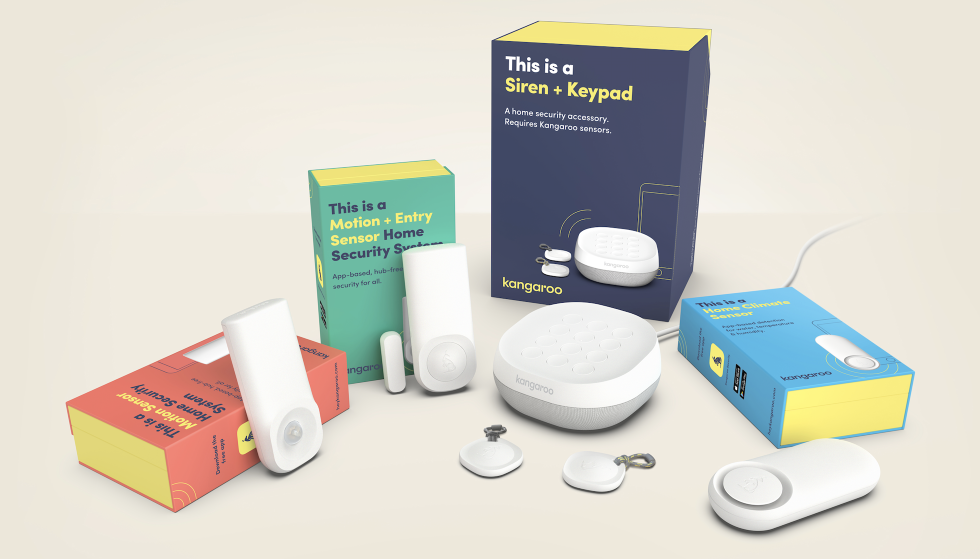 Sensors have their place, and lack the privacy concerns of cameras Kangaroo
The next cornerstone of smart home control is the sensor. These come in several forms, with the most common being used to alert you if a door or window is opened while you aren't home. Often using magnets, these are simple devices which provide little in the way of context, but can at least alert you to the sign of a potential burglary, or give you a buzz if you leave the front door open by accident.

Other common smart home sensors are designed to spot movement. This technology has several uses, such as alerting you to a potential break-in by detecting movement in a locked room, and switching a light on when you walk by. This could be a spotlight to scare off trespassers outside, or a soft hallway light to help you find your way to the bathroom at night.
While giving the impression of being smart, these sensors know nothing about who (or even what) they have seen. To them, movement is movement, or in the case of a door or window sensor, proximity is proximity: They only measure what they're designed to read.
A small step further forward is using one sensing device to control another, completely unrelated system. For example, we recently explored how the Withings sleep monitor can switch lights on or off and adjust the heating, because it knows when you get in or out of bed.
Sensors can also be used to alert you when a relative falls over in their home. For example, systems like the Walabot Home work without cameras, buttons or wearable devices, maintaining a sense of privacy taken away by the installation of cameras or the need to use a wearable tracker.
Biometrics and facial recognition: The future of the smart home?
Next we come to biometrics and facial recognition. A smart home which recognizes you at the front door, perhaps even greeting you by name, before updating you on email and calendar events for the day, sounds like science fiction, but we aren't that far away.
Facial recognition has been in the smart home for several years already, with the Netatmo Welcome indoor security camera offering the technology since 2015. The camera alerts you to every new face it sees, which you can then identify as family members or housemates. Once the system knows that information, the camera will then only alert you when it spots a stranger.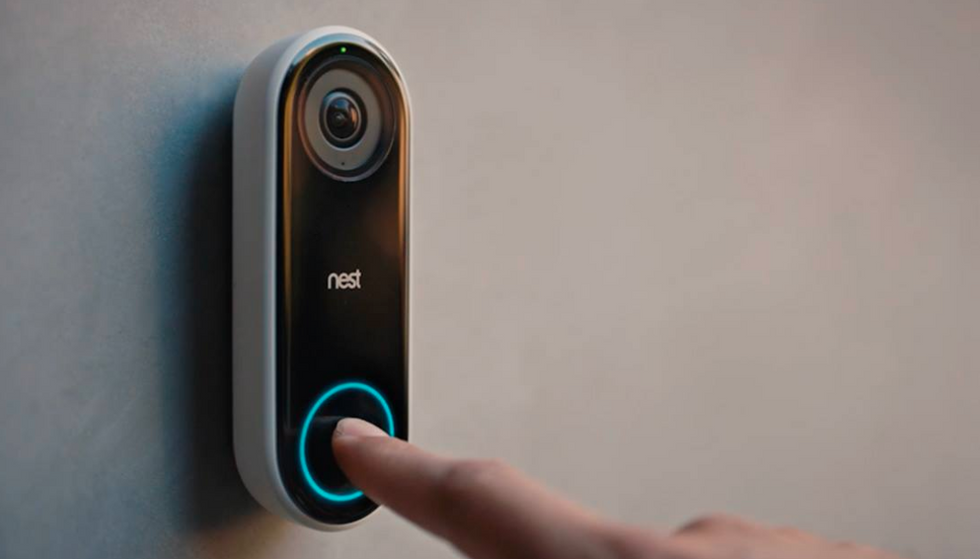 The Hello video doorbell uses facial recognition to tell you who is there Nest
Apply this technology to those simple door and window sensors we mentioned earlier, and you have a far more intelligent home security system — albeit one which relies on potentially privacy-invading cameras instead of non-visual sensors.

Facial recognition is also a feature of security cameras from Arlo, and Nest, including the Nest Hello, a video doorbell which not only tells you someone is at the door, but who it is before you answer. In these cases, facial recognition is used to inform you about what or whom your smart home has seen, rather than have the house operate when it recognizes you, the owner.
Google is starting to experiment with this via its Nest division with its new Nest Hub Max, a 10-inch touchscreen and smart speaker used to control the smart home. With a camera, the smart display recognizes your face and offers up personal information, similar to how the regular Home Hub does after recognizing your voice.
Importantly, the Nest Hub Max does this without you asking. If it spots your face from across the room, the Max displays information specific to you. No speaking required.
In a world where we already use our faces to unlock smartphones and log into Windows computers, this doesn't feel like too much of a leap. Only when, or if, the Google Assistant greets you aloud and cues up your favorite after-work playlist will this feel like a major step forward for the smart home.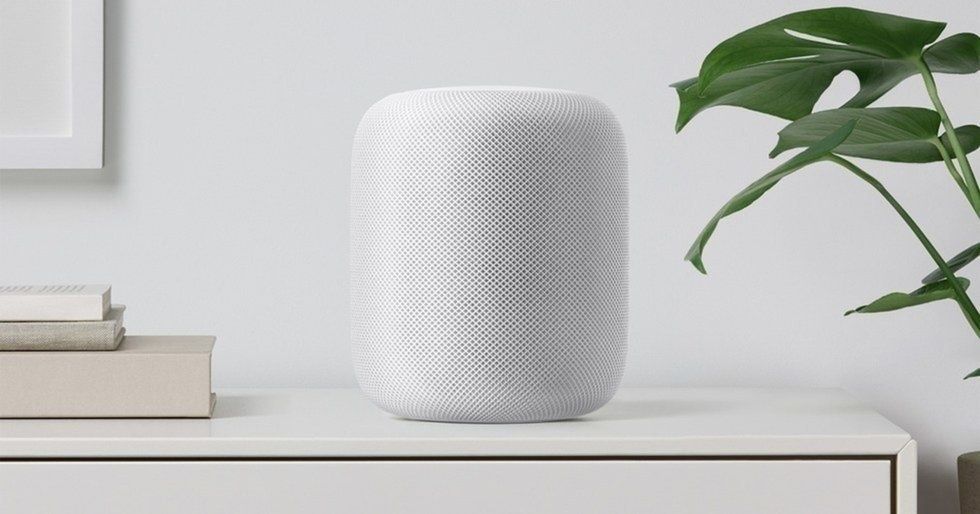 Apple may be looking to add facial recognition into future HomePod devices Apple
Apple is also looking into this sector of the smart home. A patent first filed in 2017 and made public in early 2019 describes a "countertop speaker," which we can assume to be a future HomePod, with various sensors and cameras to "gather hand gestures and other three-dimensional gesture input."

The patent describes how "the identities of individuals in the vicinity of [the device] can be determined using facial recognition." To do this, the device could use "echolocation, infrared cameras, gaze detection systems, capacitive proximity sensors, optical proximity sensors etc."
This fits neatly with a late-2017 claim by David Ho, president of Inventec Appliances, supplier of the HomePod and AirPods, who suggested Apple could bring image and face recognition to future versions of the HomePod.
"We see trends that engineers are designing smart speakers that will not only come with voice recognition but also incorporate features such as facial and image recognition," Ho said in a 2017 news article from the Nikkei Asian Review. "Such AI-related features are set to make people's lives more convenient and to make the product easier to use."
The biometric smart home of today
With voice assistants in the driving seat, biometrics have been slow to enter the smart home. Fingerprint door locks are available, with Samsung offering a small range, but these lack much in the way of smart home integration. There's no way with these locks to have Alexa (or even Samsung's voice assistant Bixby) welcome you home and automate your smart home devices when you unlock the door with a touch of your finger.
As for facial recognition, while we don't doubt that Apple, Amazon and Google are all working on ways to bring this technology into the home, they were all beaten to market earlier in 2019 by the Elan Intelligent Touch Panel.
Announced at the CES tech show in January, this touch display is designed to be installed on the interior walls of your home, and works with Amazon Alexa. A key feature is a camera and facial recognition software.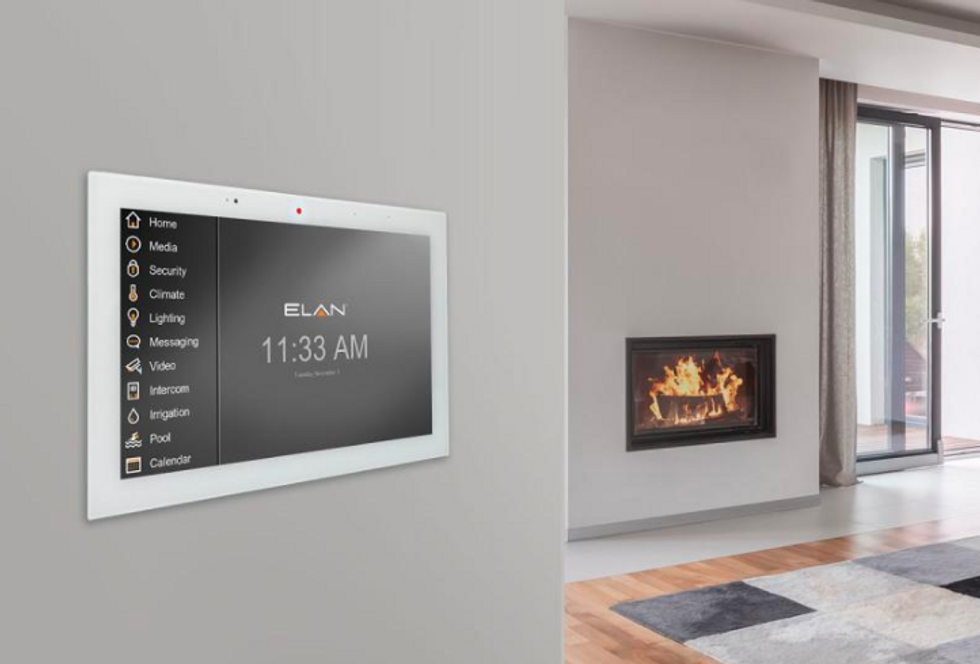 The Elan display works through facial recognition to bring up personal settings for each userElan
Bill Hensley of Nortek Security & Control, which produces the Elan, said at the product's launch: "We are integrating advanced video analytics and face recognition with our smart home control technologies...the smart home is becoming increasingly intuitive and personalized."

The Elan touch panel is designed to recognize you as you approach, then display a custom menu of options and control various smart home devices. For example, it could be programed to adjust the lighting and thermostat to your preferred setting, lower the window blinds, and turn on your favorite music playlist when you walk through the door.
Such a system undoubtedly takes the smart home forward, edging it closer to the almost inevitable point where most of our connected devices react intuitively to our presence and our needs, instead of waiting to be told what to do each and every day. We believe the future of the smart home is one which adjusts automatically, with very little input from the user themselves; facial recognition is one of the many steps we expect the industry will take to reach that goal.
However, a shift from sensors to cameras comes with a whole host of legitimate privacy concerns. But if device manufacturers and system provides — like Amazon, Google and Apple — go about this in a thoughtful, secure and responsible way, the smart home user will surely benefit from a home which knows them better than it does today.
Biometrics Coming To Secure IoT - GearBrain www.youtube.com
Like GearBrain on Facebook