Like GearBrain on Facebook
Amazon has launched a new way for Prime members to watch movies and TV shows together online, called Watch Party.
Available to all Prime members in the US, Watch Party works a lot like the Netflix Party web browser plugin, where friends and family can all watch the same thing at exactly the same time.
Read More:
With social distancing measures still in place, Watch Party gives friends and family who can't meet up in person a chance to hang out and watch TV together online.
Like Netflix Party, Amazon's Watch Party includes a chat window to the side of whatever content you are watching, so you can chat along in silence without spoiling the audio for everyone else.
Watch Party works for all free Amazon Prime Video content available in the US, which includes a growing collection of movies and TV shows. The system doesn't currently work with titles that are available to purchase or rent from the Prime store.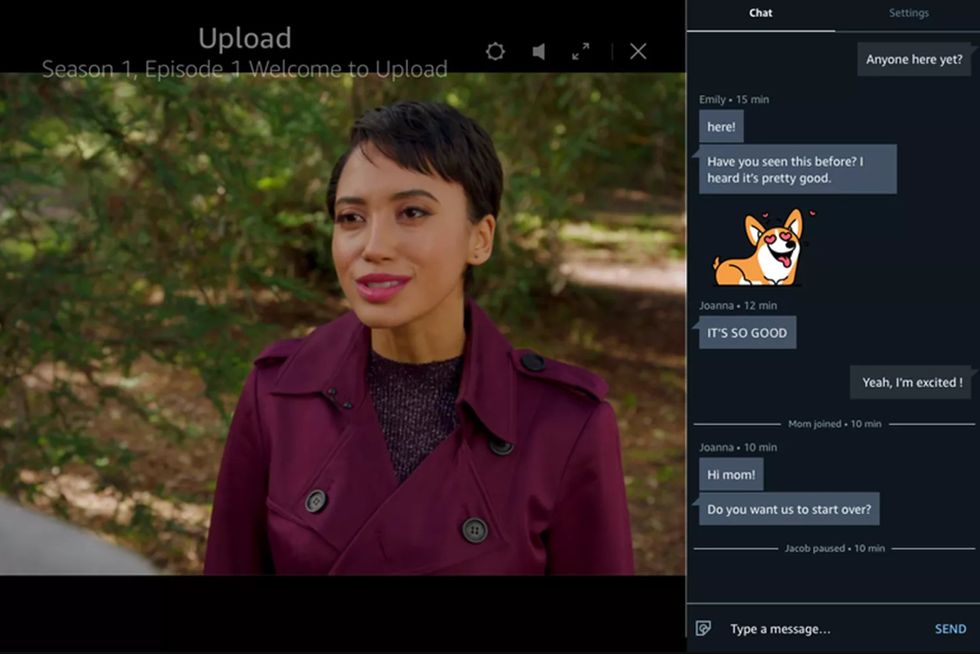 Viewers can chat together as they watch the same Prime contentAmazon
Unlike Netflix Party – which, we should remind viewers, is not a product from Netflix itself – Amazon's service doesn't require a browser plugin to be installed. Instead, the party host heads to the Prime Video website, finds the content they want to watch, then creates a Watch Party and invites their friends by sharing a link.

Up to 100 people can be in the same Watch Party at once, but only the host who created the party can control whatever is being watched.
In the beta stage of development for now (so you should expect the occasional bug), Watch Party only works on computer web browsers, except Apple's Safari, and it doesn't work on any mobile devices, smart TVs or games consoles at the moment.
Amazon has not said if it plans to roll Watch Party out to more products or not. The service is also limited to Prime customers located in the US for now.
Fire TV Stick 4K streaming device with Alexa built in, Dolby Vision, includes Alexa Voice Remote, latest release
From Your Site Articles
Related Articles Around the Web
Like GearBrain on Facebook