Hollywood sees virtual reality as big business — one AMC Entertainment clearly believes in as well to the tune of $40 million, an investment the company is making in bringing new VR centers to its theaters in 2018.
Partnering with Dreamscape Immersive, which is backed by Steven Spielberg and former Disney Imagineering chief Bruce Vaughn, AMC will open six new VR experiences in the next 18 months. The sites will be branded under the Dreamscape Immersive name, and sit inside both AMC movie theaters and as stand-alone locations across the U.S and UK. One stand-alone site will be at the Westfield Century City mall in Los Angeles which is itself undergoing a $1 billion renovation. (Westfield is also a Dreamscape investor.)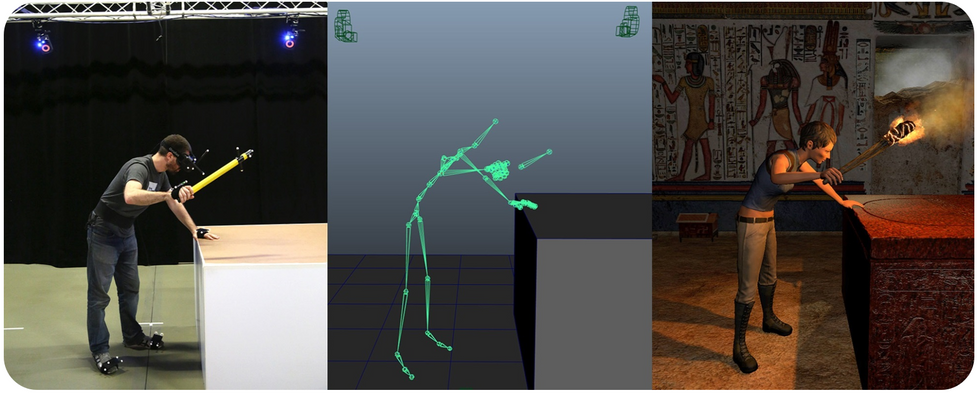 Dreamscape's technology supports multiple users of VR at the same time.Photo courtesy of Dreamscape
AMC is hardly a first-mover in this space. IMAX has two such VR Experiences, one in New York and one in Los Angeles, which the entertainment company launched in February. But AMC is clearly eager to grab a slice of virtual reality, which is expected to bring in $7.17 billion by the end of 2017 — and $75 billion by 2021, according to Greenlight Insights. (IMAX is also an Dreamscape investor as well.)
Dreamscape Immersive is working weaving a social aspect into virtual reality — allowing up to six people to engaging and play within a virtual space. Many believe this is key to VR adoption on a larger scale as VR headsets and devices can be isolating, encasing players and viewers into head gear, headphones, haptic gloves and other wearables that enhance the virtual experience but separate them from other experiencing the same content.

Apple's new iPhone X, set for release in November, will support multiple players experiencing the same augmented reality simultaneously — playing games at the same time, for example, like the chess scene in "Star Wars." Not surprisingly, while part of AMC's investment will be in building the six new VR centers, $10 million will go into a content fund, to supporting new VR content for these sites.
"While Dreamscape's immersive technologies represent the cutting edge of the digital world, its heart and soul rests firmly in the shared language of film – so it's tremendously exciting that our first major commercial partnership is with the world's largest cinema exhibitor," says Walter Parkes, Dreamscape Immersive co-chairman.