By Charline Jao
Hollywood is embracing virtual reality, with big-named directors incorporating the medium into their body of work, and and festivals showcasing these films. Movie franchises are also using VR in campaigns and tie-ins as well, as expensive headsets like Oculus Rift and inexpensive options such as Google Cardboard as growing in popularity.
One of the better known VR movies includes Patrick Osborne's Pearl, the first VR film to earn an Academy Award nomination. In Pearl, the viewer's perspective is fixed in the passenger seat of a car as they follow the musical journey of a girl and her dad. Capturing an entire story from one fixed setting worked well for Pearl, and abrupt transitions to show time passing made what wasn't showed just as intriguing as what was.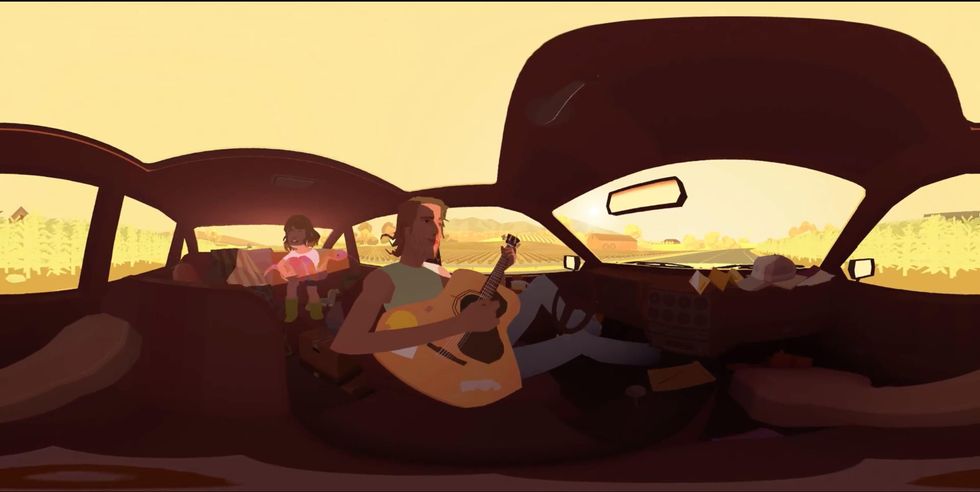 Pearl is the first virtual reality movie to be nominated for an Oscar.
It's not a story that "had" to be in VR, but picturing it as a typical animated short with different angles and cuts reveals how restricting the view of the audience allows for another layer of interaction. Are you more curious about who's in the driver seat or in the back? Do you want to just gaze outside the window for a while and enjoy the music? Giving the viewer this freedom replicated that car ride experience, where each viewer takes their own personalized journey.

VR is certainly an exciting and new technology. But just because something is different and futuristic, doesn't mean it'll necessarily revolutionize the way we watch and make films. Are there amazing films that work amazingly in 3D and make great use of that medium? Yes (shout-out to Gravity and Up). Still, any trip to the movie theatre will no doubt include background complaints about how 3D (and VR) will make viewers dizzy—and feel like a rip-off for the undoubtable increase in ticket prices. The same goes for VR now: it can be an exciting revolution without pushing "regular" film aside.
Virtual marketing
Hollywood's marketing arm is also clearly enthusiastic for virtual reality, pushing full-steam into the technology. Take Guillermo del Toro's Crimson Peak, which developed a VR experience where curious fans could visit Allerdale Hall, the gothic mansion from the movie. A fantastic campaign, the VR short successfully captured the atmosphere and fostered curiosity about the film in only one and a half minutes. It also allowed viewer to whet their appetites, so to speak, for the full feature without giving anything away.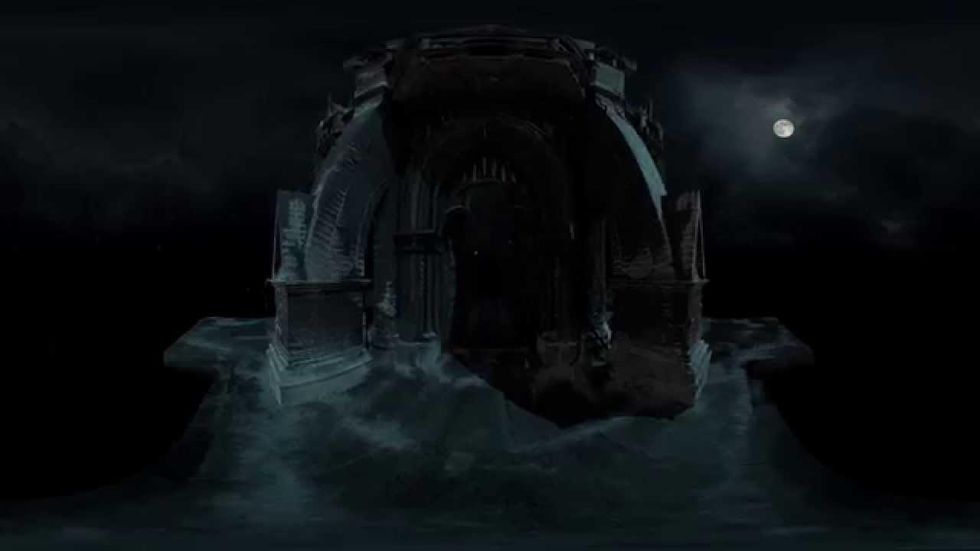 Crimson Peak's VR experience sent terrified viewers through a haunted hall.
For the launch of the Fantastic Beasts franchise, Harry Potter fans were able to enter a magical realm while introducing them to the new film's creatures, the dream of any Potterhead. Adult Swim's popular show Rick and Morty not only launched with VR campaigns, they've even developed a game for the Oculus Rift and HTC Vive. With franchises utilizing VR, more fans are likely to pick up a headset, if only out of curiosity.
Still, as much as virtual reality can transform a movie-going experience into something magical, viewers may not be so eager to toss aside what they're used to—especially when you consider the cost of VR headsets, the accessibility of VR filmmaking, or even the general persistent nausea. And use of VR doesn't mean a film or campaign will be a success. Just like with 3D, just because you can, doesn't mean you should.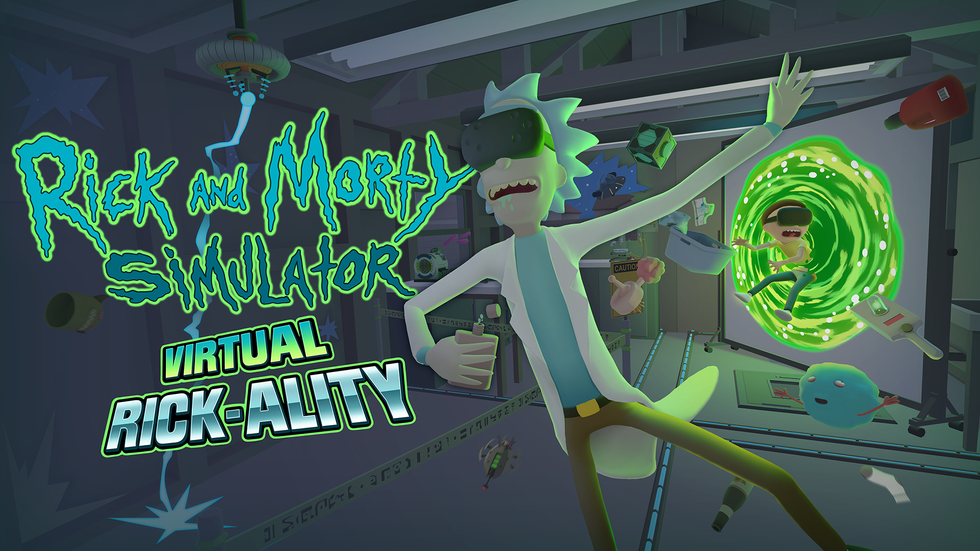 The Cannes Film Festival will showcase its first VR Official Selection in May.
The filmmaker described the medium, and praised its ability "to allow the visitor to go through a direct experience walking in the immigrants' feet, under their skin, and into their hearts," as they told Similarly, Planned Parenthood put viewers "in the shoes of a patient entering a health center" with Across the Line, citing the critical moment we're in now regarding reproductive rights. With efforts to make change, it feels appropriate that innovative and new technology plays alongside that protest.
Whether you're looking for animated feel-good stories, a good scare, or an emotional journey in the steps of another, now's a great time to grab a headset and catch the VR wave.
-Charline Jao, GearBrain's VR intern, last reviewed the Spirit Board VR app. She's passionate about VR and how the technology is challenging the idea of narrative and filmmaking.