American Standard is launching a new smart home app, one that ties together HVAC systems to connected controls — but also gives dealers and professionals an eye into problems before they get worse. Called American Standard Home, the app is available to download now.
If homeowners allow, HVAC dealers will also be able to link up to someone's home system and pick up details on a HVAC setup. This will allow professionals to find and potentially prevent small issues from getting worse.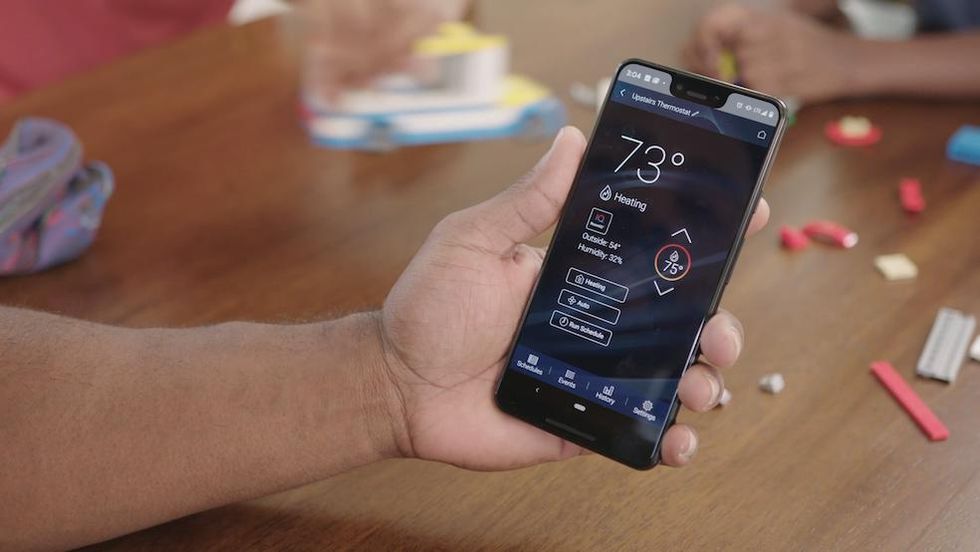 The new American Standard Home will work on iOS and Android devicesAmerican Standard
The app, formerly called Nexia, will also provide smart home support for homeowners as well. Integrations with major voice systems including Amazon Alexa and Google Assistant, mean that people can tap into controls and make adjustments to their home environment by asking aloud. And the platform also works with hundreds of Z-Wave devices as well.

Through the new American Standard Home app, homeowners can continue to set temperatures for their thermostat, and also create a schedule for heating and cooling.
Homeowners can now downloaded the American Standard Home app via the App Store for iOS users and Google Play for Android devices, and can be installed on a smartphone, tablet or computer.
Check out The GearBrain, our smart home compatibility find engine to see the other compatible products that work with American Standard Home, Google Assistant and Amazon Alexa enabled devices.
How to Add Devices to MyGear in The GearBrain www.youtube.com