Like GearBrain on Facebook
Although it doesn't look like Apple's rumored October launch event will happen, news continues to flood in about an upgraded version of its AirPods wireless earphones.
The iPhone maker was expected to follow annual tradition with a launch event in October, where new AirPods and potentially updates to the iPad Pro range - plus the much-rumored 16-inch MacBook Pro - would be revealed. But this now seems unlikely, given it's now the 8th and Apple usually sends invitations out a week in advance.
Read More:
Despite this, the rumor mill is still working overtime, with reports that Apple's new AirPods Pro wireless earphones are about to launch, and they could be available with as many as eight color options.
This comes from industry sources speaking to Chinese publication Economic Daily News (Google Translate), which has also previously said new AirPods are on the way. While eight color options sounds like a lot, the report name-drops fewer, including white, black and a new midnight green option to match the new iPhone 11.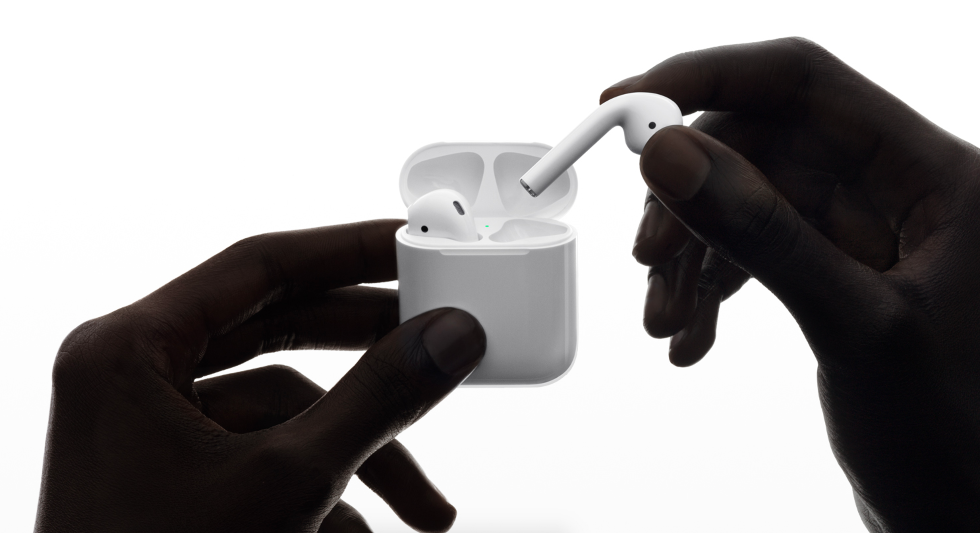 The original AirPods have only received a minor update in three years Apple
The report also echoes previously claims that the new earphones will have active noise cancelling and water resistance. New AirPods with these features have been rumored for much of 2019, but all we have seen was a very small update earlier in the year, bringing wireless charging and faster Bluetooth pairing.

Claims of multiple colors comes just a few weeks after an icon was discovered inside Apple's iOS 13 iPhone operating system, showing a pair of as-yet unannounced earphones which look different to the current AirPods.
Although it is claimed the earphones were supposed to launch earlier in the year, the timing of a November launch is perfect for the holiday shopping period - and given the huge success of the original AirPods, we expect the new model to sell just as well, albeit likely with a higher price tag.
On the topic of price, the Economic Daily News report claims they will cost $259, which is $100 more than the regular AirPods. Given their 'Pro' name, we think this feels about right, and we believe the original models will remain on sale.
Apple AirPods with Wireless Charging Case (Latest Model)
From Your Site Articles
Related Articles Around the Web
Like GearBrain on Facebook