With three Apple products events in the past few months, the most recent last week on October 13, many may believe the company has released all the devices it plans to drop in 2020. But L0vetodream, a leaker who predicted a new HomePod mini would drop this year and other details, has said there is a "Christmas surprise from Apple" that is a "Winter exclusive" and "good for winter."
Two devices that many expected would appear in 2020, did not appear— Apple AirTags and a new device for the company, headphones or the AirPods Studio, which would be a direct competitor to Beats, which Apple currently sells in the Apple Store. Currently, Neither launched in any of the three release events this year, which did surprise some fans, even as they got a bevy of new products from the new iPhone 12 to the HomePod Mini.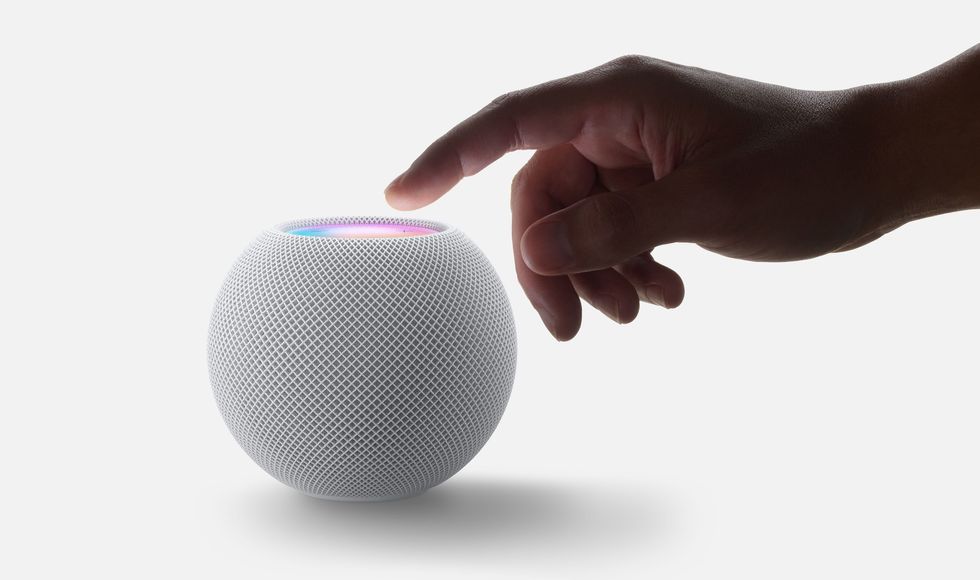 Apple released several new devices this year, including the HomePod Mini — but not the AirPods Studio Apple
But there are clues that the two devices are still very much on Apple's plate. Inside iOS 14.3 beta there are actually some clues that both of these are in the works by Apple, including support for AirTags in Find My app, as well as an icon inside the internal system files that may be the prototype for the AirPods Studio, as noted by 9to5Mac. The headphones, in their design alone, could be argued as something that winter wearers may appreciate with their design that will likely over the ears, as opposed to AirPods which just sit inside the ear.

Still, in October, an Apple insider said that the AirPods Studio were going to be delayed until 2021 because of a problem with the headband, making it too tight during tests. With just six weeks to go until Christmas, Apple fans won't have too long to wait to find out if the new devices may be in their stocking — or something they may have to hope for in 2021.
Check out The GearBrain, our smart home compatibility checker to see the other compatible products that work with Apple HomeKit enabled devices.
Apple AirPods Pro