Like GearBrain on Facebook
For the last couple of years, rumors have circulated that Apple is working on its first pair of over-ear headphones. Said to be a step above the current AirPods Pro, the new model is tipped to be called the AirPods Studio.
Expected to arrive at some point this year (and having already been spotted as a tiny icon buried in the iPhone's iOS software), the headphones will be the first to be made by Apple itself, instead of by Beats, which was acquired in 2014.
Read More:
Unnamed sources speaking to 9to5Mac said the Apple headphones will borrow some features from the regular AirPods, including how they pair with iPhones and Mac, and their ability to pause music when removed from your ears.
Building on this, the headphones are said to have a system for recognizing when the headphones are over your ears, and when they are resting on your neck. That way, music will be paused when the headphones are moved from your ears to your neck — a feature already seen on some other headphones, including the Bowers & Wilkins PX.
More interestingly, and potentially unique to the future Apple AirPods Studio, is how sensors would detect left and right ears separately. That way, the headphones could be reversible and worn either way around, where intelligent sensors take the place of the usual 'R' and 'L' labels on either side of most headphones. Just pick them up and put them on; no need to check if they are the right way around.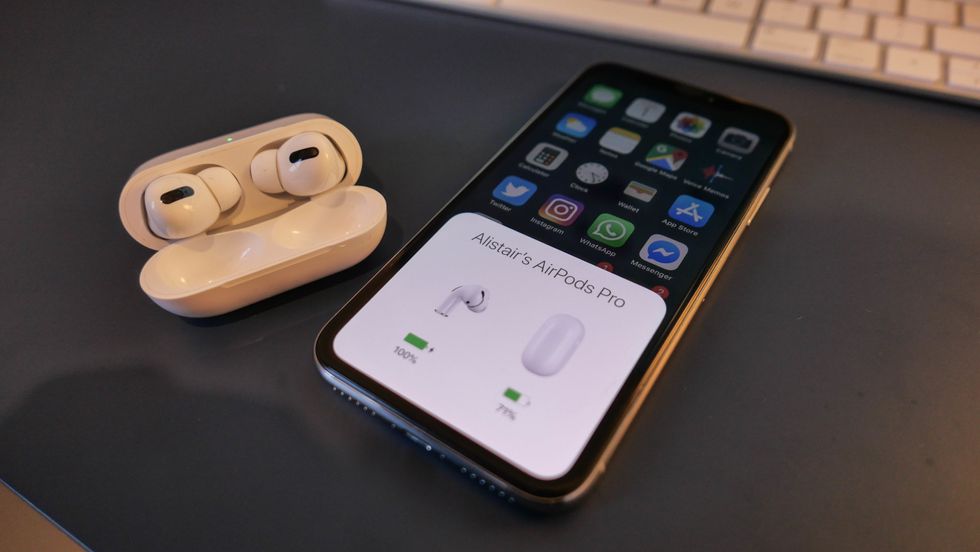 The headphones will likely work in the same way as AirPodsGearBrain
The headphones are also said to have Active Noise Cancellation (ANC) and Transparency Mode, the same as the AirPods Pro, although the larger size could mean improvements to their noise-cancelling abilities.

Using the AirPods Studio with an iPhone, iPad or Mac will reportedly let the wearer adjust the sound equalizer settings, something that so far hasn't been possible on iPhones using Apple's own music app. This could lead to wearers adjusting the bass, mid-range and treble to suit their listening preferences, which is possible on some headphones like the Skullcandy Crusher.
It was previously reported how the headphones will be offered in white and black, and there will be a lightweight version intended for use while exercising. Interchangeable magnetic ear pads have also been rumored, and the price is expected to be in the region of $349, which is $100 more than the AirPods Pro. If they launch this year, we can expect to see them debut alongside the new iPhone 12 in September 2020.
From Your Site Articles
Related Articles Around the Web
Like GearBrain on Facebook