Like GearBrain on Facebook
It looks like Apple has some major audio plans for the near future, with rumors of updates to the AirPods And AirPods Pro earphones, plus a potential third model of HomePod speaker, and a pair of high-end headphones.
But music fans are going to have to be patient. It was recently claimed the so-called AirPods Studio headphone would launch alongside the iPhone 12 at Apple's launch event earlier in October. But now insiders say the headphones have been delayed due to manufacturing and comfort issues.
Read More:
Speaking to Bloomberg, a source claimed Apple had been working on the headphones for the last two years, and they were due to go into production weeks ago. However, the launch has been pushed back "due to problems with the headband," the report said, adding how the headband was deemed too tight during testing.
Apple has also reportedly walked back a modular feature of the AirPods Studio, where the headband and other components could be swapped out, creating a unique selling point over rivals from the likes of Bose and Sony. It was previously reported how the AirPods Studio could have their headband and ear pads swapped out depending on what the user was doing, such as working out in the gym, or relaxing at home. It is understood that swappable ear cups could still be a part of the design.
Another change is said to be with large touch pads on the sides of the headphones, which have now been reduced in size, the unnamed person said.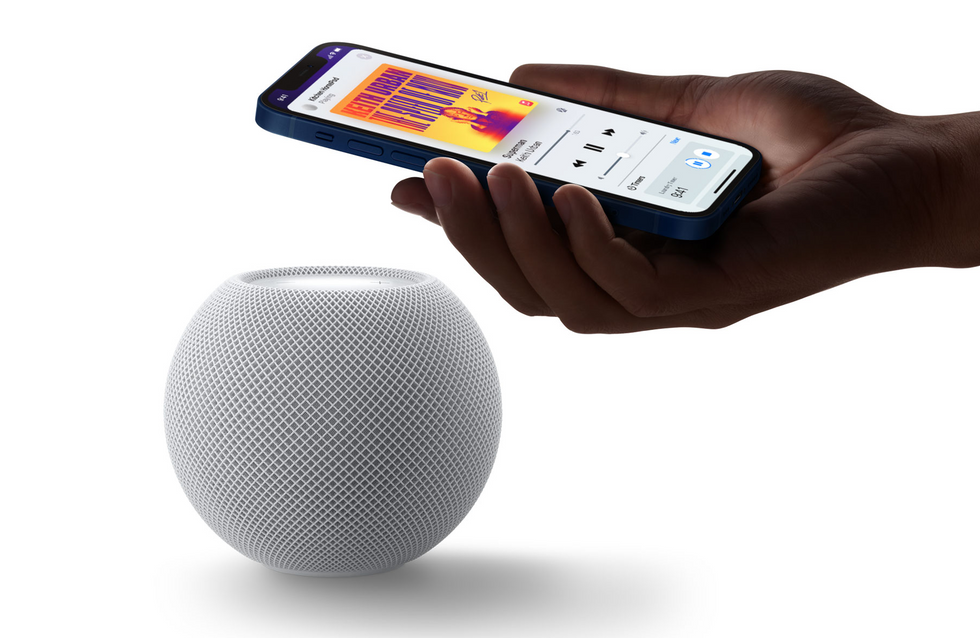 A third HomePod could sit along the original and new mini (pictured) Apple
It was previously rumored that the AirPods Studio would have a price in the region of $350, putting them roughly on par with rival headphones from Bose, Sony and Bowers & Wilkins. Like those, the Apple headphones are expected to have high-quality audio, a premium design and active noise cancelling. We expect them to work in a very similar way to Apple's current AirPods earphones, in how they connect to iPhones, Macs and other Apple products.

Speaking of other AirPods, it was also reported by Bloomberg this week how Apple has plans to update both its regular AirPods and noise-cancelling AirPods Pro earphones in 2021. Apple sounds to be taking a progressional approach to the design of its new AirPods, with the new regular models inheriting the shape of the current AirPods Pro and their shorter stem, while the new Pro model will lose the stem entirely.
This could result in earphones resembling the stemless and bean-like Samsung Galaxy Buds. However, it is reported Apple has found it a challenge to fit all of the necessary hardware into a smaller design, so the final product might not be as compact as hoped.
Finally, Bloomberg claims Apple has plans to launch a third model of HomePod smart speaker. This would sit between the flagship $299 HomePod and the new entry-level HomePod Mini, which costs $99. However, the report states it isn't yet clear if Apple will launch an all-new product, or simply reduce the price of the original HomePod.
From Your Site Articles
Related Articles Around the Web
Like GearBrain on Facebook