Apple's automotive plans have finally stepped in from the cold.
The company's artificial intelligence director recently showed off how far Apple is with its autonomous car technology, able to identify cars and pedestrians — plus understand where, on the road, a vehicle can drive.
Ruslan Salakhutdinov, Apple's director of AI, gave a presentation during the Neural Information Processing Systems conference in Long Beach, California last week. While not as flashy as the iPhone maker's famous keynote address, it is still the largest AI-focused event of the year and represents a sea change at Apple.
Apple is showing off what it's achieved so far — plus stirring up interest among potential new recruits. Its AI system even works in rain, when water obscures the view ahead, and can work out where pedestrians are, even when partially obscured by parked vehicles at the side of the road, according to MIT Technology Review.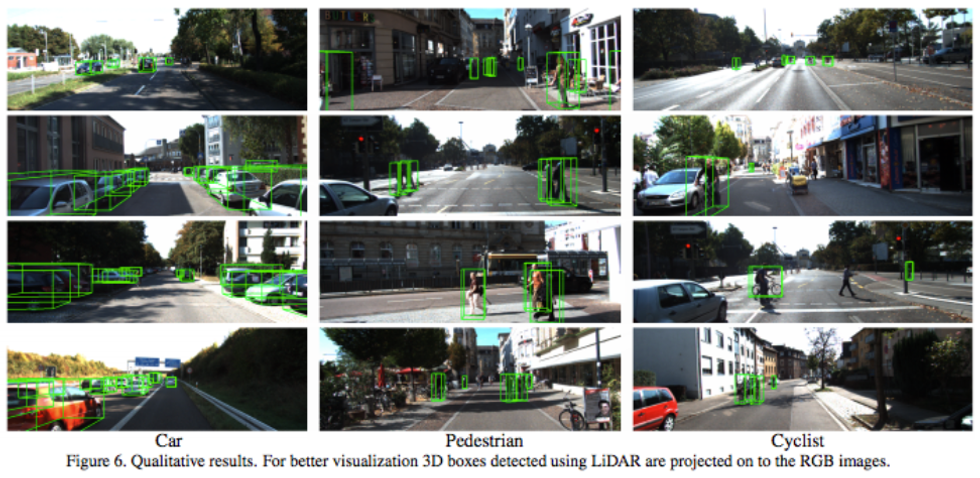 Images show of Apple's technology can identify pedestrians and vehiclesApple
Salakhutdinov wrote about the AI system in a paper in November, describing how to accurately detect vehicles and pedestrians from 3D maps of the surrounding environment. The imaging technology could be used by autonomous vehicles, as well as augmented and virtual reality, and even "housekeeping robots".
The presentation comes after Apple chief executive Tim Cook said his company is "focused on autonomous systems" and described such systems as "the mother of all AI projects," in June. On autonomous systems, he added: "It's a core technology that we view as very important".
Publicly showing off technologies still in development is unlike the secretive Apple with which we are all familiar. But given how the autonomous car space is being fought over by just about every tech firm and auto maker you care to mention, it is likely in Apple's interests to be public about its achievements, in a bid to lure talent away from its rivals.
Such openness feels far removed from the Apple which secretly devoted the resources of 1,000 employees to Project Titan, its mysterious initiative which was believed to include the design and eventual production of an actual car - not just its autonomous driving systems. Project Titan has reportedly been scaled back over the last two years, to focus more on driverless technology and less on building a vehicle from scratch.