Uber is to buy a fleet of 24,000 autonomous cars from Volvo over the next four years, as the company looks to seriously boost its efforts in removing drivers from the ride-share equation.
The vehicle of choice is the XC90, Volvo's flagship SUV which starts at $45,750. In its most basic form, the car already comes equipped with a range of autonomous safety features. Uber will use these as a foundation and build on them with its own self-drive hardware and software.
Volvo says the cars will be delivered to Uber between 2019 and 2021 as part of a non-exclusive agreement between the two companies. The fleet represents more than a $1bn worth of cars, although it isn't known what discount Uber may have received for ordering so many at once. Volvo sells approximately 70,000 XC90s worldwide each year.
As well as providing Uber with vehicles to work on its autonomous plans, Volvo will also use the coming years to improve its own self-driving technology. A company which has always prided itself on safety, Volvo promised in 2016 that there will be no deaths, apart from in the most extreme circumstances, in its vehicles from 2020 onwards. Its own fully autonomous car is scheduled to arrive in 2021.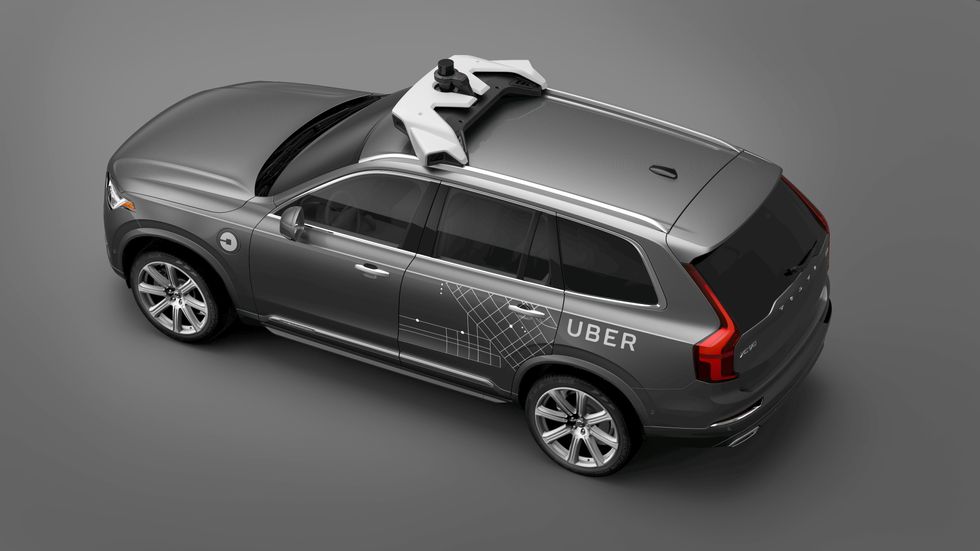 Volvo cars will be fitted with self-driving tech developed by UberVolvo
"The automotive industry is being disrupted by technology and Volvo Cars chooses to be an active part of that disruption," said Håkan Samuelsson, president and chief executive. "Our aim is to be the supplier of choice for AD [autonomous driving] ride-sharing service providers globally. Today's agreement with Uber is a primary example of that strategic direction."
"We're thrilled to expand our partnership with Volvo," said Jeff Miller, head of auto alliances at Uber. "This new agreement puts us on a path towards mass produced self-driving vehicles at scale."
Uber has already experimented with 16 XC90s, but that trial created headlines for all the wrong reasons after one self-driving car ran a red light within minutes of going online in San Francisco in late-2016.
The company's autonomous cars were then kicked out of California after the state said Uber had not bought a licence for testing the vehicles on public roads. Uber moved the cars to Arizona, but shortly afterwards one of the cars rolled onto its side after a collision. It was later concluded that the accident was caused by the human driver of another vehicle.