Like GearBrain on Facebook
Just six years after kickstarting the personal assistant market with Siri in 2011, Apple is now in danger of being overtaken and left behind by Amazon, Google and even Microsoft, technology analyst Imran Choudhary tells GearBrain.
Late to the smart speaker party and a full generation behind some of its rivals, Apple needs its upcoming HomePod to be a success. But at $349 can it compete with the $99 Amazon Echo or $129 Google Home? And, more importantly, is Siri smart enough to take on Alexa and Google Assistant?
When Apple introduced Siri in 2011 — the voice-activated digital assistant immediately grabbed the spotlight away from the iPhone 4S she meant to enhance. Siri could answer questions, read weather forecasts, write messages told to her, and even tell jokes. This was years before Amazon Alexa appeared, and even Google Assistant. And while Siri worked first for the iPhone — the idea she'd control smart devices in the home wasn't a hard leap to make.
Apple grabbed that early lead in voice control — something luxury car buyers had been frustrated by for years — giving it a name, an identity and even a friendly voice. People connected quickly, sharing questions and commands to tease Siri into giving a fun reply: She got film and TV references and, despite the occasional slip-up, she was a powerful demonstration of burgeoning digital assistants.
Her reign has ended.
Making Iron Man's Jarvis a reality

Not only did Apple sell some of the world's best smartphones, but with Siri, Apple offered a real-life take on Jarvis — the digital assistant Tony Stark built in "Iron Man." Science fiction entered the home and slipped into our pockets. But what exactly was the point of it? After reeling off a few novel answers to show off what she could do, using Siri felt like little more than a gimmick. But there was promise in this new form of computer interaction — and Apple's rivals all wanted to be a part of it.
Just days before Siri's debut, Amazon announced the first Kindle Fire tablet —only the second device under the brand's name, and coming four long years after the Kindle ebook reader. Despite undercutting Apple's iPad by some $300, Kindle Fire unlikely caused many sleepless nights for Apple boss Tim Cook. After all, Amazon was an online retailer first and foremost, with a niche book reader, a cheap Android tablet with a sub-par interface, and a video streaming service outshone by Netflix.
Then came the Fire Phone in 2014. The handset was doomed to fail, but beyond the high price, lackluster hardware and unappealing software, the device held a crucial clue as to how Amazon planned to outmaneuver and outgun Apple at its own game: Alexa. Amazon had been secretly working on a voice-activated virtual assistant of its own for some time — but chose not to include it on any Fire device at launch.
Instead, Alexa made her debut with the Echo smart speaker — a next-generation of Jarvis, so to speak, just four months after the Fire Phone. Somewhere inside Amazon a decision was made to give Alexa her own platform, not include her in the phone. And just like Jarvis, Alexa had the power to do much more than merely speak, write messages and crack a joke.

Battle for the smart home
Where Apple created HomeKit (also, like Echo, in 2014) as a platform where brands could design compatible smart home products — Amazon saw Alexa as a playground. Where Apple wanted companies to build new plugs, switches and appliances compatible with the 'Works with Apple HomeKit' standard, Alexa could be integrated into a device with a simple software update. Apple's famous walled garden — once a place of security for its users — was gumming up the works for smart home progress.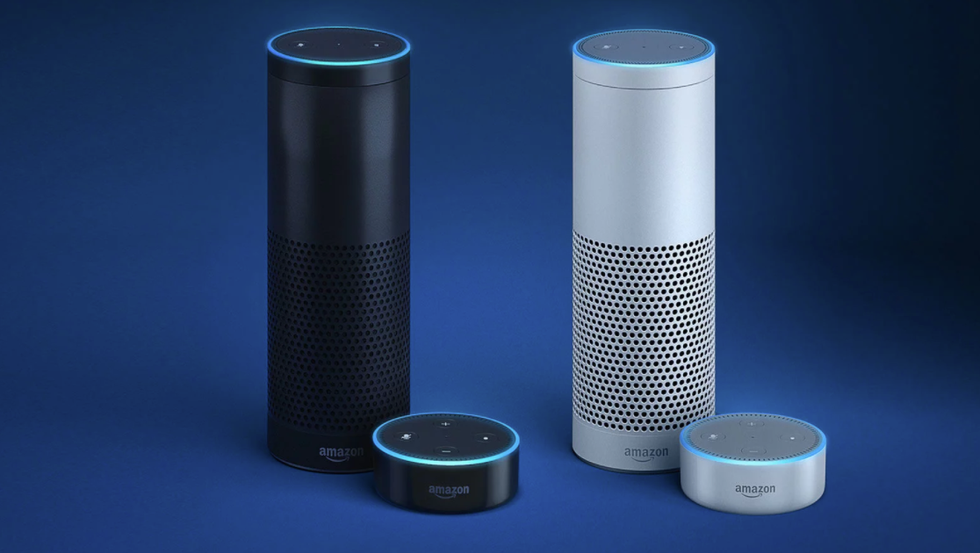 The Echo and smaller Echo Dot run Amazon Alexa from just $50Amazon
Suddenly the winds shifted. Where developers had once flocked to the iPhone App Store back in 2008, they now turned to Alexa. They built her apps, called Alexa Skills — with now more than 25,000 that people can download and install. Alexa had her choice of partners — a huge range of smart home gadgets from lights to locks, doors to heating and air conditioning systems, and even cameras, stereo systems, coffee machines, gardening equipment, vacuum cleaners, air quality monitors plus more. If a gadget connects to a power outlet or to your home's Wi-Fi, there's a good chance Alexa can do something with it.
HomeKit wasn't ignored. Apple has certainly built up a strong network of partners producing Siri-friendly plug sockets, lights, switches and locks: there's no denying the appeal of controlling a smart home from an iPad app.
But interacting with Siri is still, for the most part, a multiple-step affair of reaching for your iPhone, iPad or Mac, unlocking it, summoning Siri, then speaking. Alexa is just there, always listening. She is wherever you install an Echo or Echo Dot speaker.
Apple has streamlined this to an extent with the 'Hey Siri' command which, once set up, gives you hands-free access to Siri on iOS devices. But doing so also means someone can take control of her on an unattended iPhone, raising privacy concerns. And with the feature set to 'Off,' by default, many iPhone users don't know the hands-free option is there.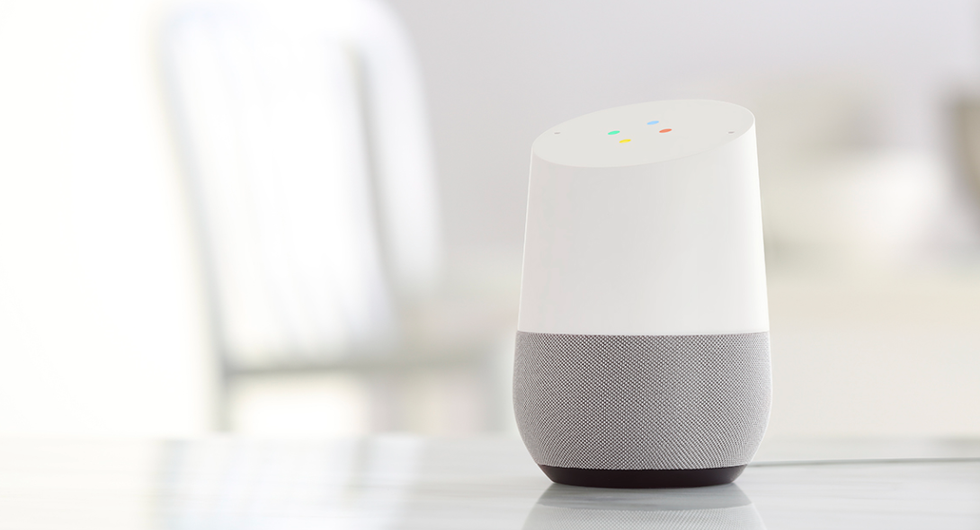 Google Home runs the unimaginatively named Google AssistantGoogle
Alexa, and Google Assistant, which works via the Google Home and Home Mini smart speakers in a near identical way to the Echo and Echo Dot, are more like Jarvis — using them feels like you're talking to the smart house itself, not a separate device or interface. In fact, with Alexa there is no real interface at all. Once Skills are installed you can make do without the companion smartphone app.
Performing tasks is one thing. What about answering questions?

The perfect Jarvis isn't just going to be a smart assistant that's best at controlling smart home gadgets — it's a full system that needs to show some degree of intelligence. Digital marketing firm Stone Temple asked 5,000 questions to Siri, Alexa, Google Assistant and Microsoft's talking assistant, Cortana, which also launched in 2014.
Each assistant scored for answering a question — but also for providing a complete, and correct, answer to each query.
Google Assistant answered 68.1 percent of the questions — giving a full and correct answer to 90.6 percent of these. Cortana answered 56.5 percent of questions — providing a full answer 81.9 percent of the time.
Then for the surprise. Siri, the most established assistant, attempted to answer just 21.7 percent of questions — giving a full and correct answer just 62.2 percent of the time. Alexa? She understood just 20.7 percent of questions — but gave a full answer to 87 percent of them.
For comparison, typing the same 5,000 questions into Google Search saw 74.3 percent of questions answered and of those responses 97.4 percent were complete and correct.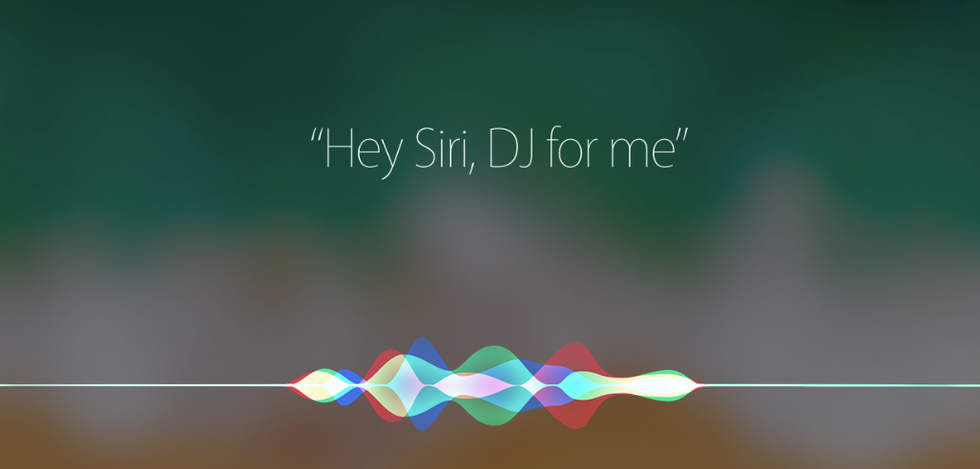 Apple is hoping a Siri-powered speaker will help restore faith in its AIApple
Siri has lost its lead

Siri got a vocal makeover with iOS 11 in October, with a more natural-sounding voice. Her lack of intelligence? That's still an issue. When asked about the weather for this article, she told us repeatedly that it could rain today — while displaying a graphic stating "Chance of rain: 0%". We then asked about rain tomorrow. Siri said it would be dry — while displaying a graphic stating a 16 percent chance of rain.
Siri's attempts at humour are also on the slide. Where back in 2011 her jokes and wit were seen as the very hallmark of artificial intelligence, her responses now feel canned and in some cases are just annoying. On the Mac we asked her to open a folder. She did this, then said: "Have I ever told you your filin' is so stylin'?"
We then tried a line from Apple's WWDC 2016 keynote presentation. We asked: "How do you like being on the Mac?" to which she replied: "Pretty awesome. Lots of space, aluminum unibody walls, and no complaints about the lack of Windows!" Only she inexplicably pronounced unibody as 'unibary'.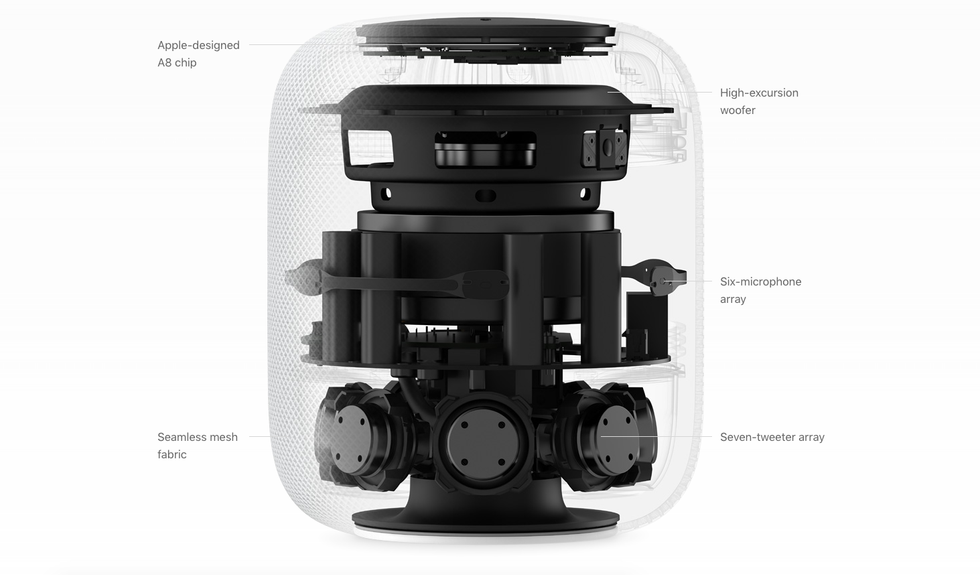 Apple says the sound quality of HomePod will differentiate it from its far more affordable rivalsApple
We said: "Say unibody" but she replied: "That may be beyond my abilities at the moment," which we suppose is correct.
Alexa and Cortana have their shortfalls too, as does Google Assistant and Samsung's Bixby, the latest entrant to the AI market which had a delayed and troubled launch and currently resides exclusively on the Galaxy S8 and Note 8 smartphones. Unlike Jarvis, it is possible to find holes in the abilities of all current AIs.
But for the consumer there is something about the lack of screen and interface on Alexa and Google Assistant which gives us more patience — and a lower expectation — of their intelligence.
Imran Choudhary, director of technology at the GfK research institute, told GearBrain: "When it comes to handset feature preference, our research shows, AI assistants aren't a driving force to purchasing a handset, but more a nice to have. However, in the home, there's growing evidence to suggest a broader set of use cases for AI assistants and Apple appear to be late to this party."
Choudhary added: "The HomePod is still to be released whilst other OEMs are well on their way to second generation stand-alone devices in some cases. Whilst Siri might have been first as far as AI assistants go, the likes of Alexa, Google Assistant, and Cortana to mention a few, have been getting smarter and Apple are in danger of being left behind in a space they once had no one to compete with."
You say it best when you say nothing at all
Often, Alexa is at its smartest and most impressive when it says nothing at all; when switching lights on, or firing up a Roomba robotic vacuum cleaner, for example. She just gets on with the job of running a smart home, while Google Assistant can draw on the search engine's vast knowledge base to give better answers, more of the time. Siri can do the light trick too, and much more besides, but 'the Jarvis effect' is lessened by reaching for your phone.
Apple has an opportunity to boost Siri's intelligence and smart home capabilities with the December release of the HomePod, a high-end answer to the Echo and Google Home smart speakers. But at $349, it is considerably more expensive than the Google Home ($130), the new second-generation Echo ($100) and the Echo Dot ($50). It is also plenty more than the $200 Harman Kardon Invoke, a new smart speaker powered by Cortana.
While Apple will, if its claims are accurate and the HomePod's price justified, win the battle for best sounding smart speaker, it remains to be seen if it will also become the smartest. With Siri as it stands today, the answer is likely to be 'No,' come December. A surprise intelligence update could give Alexa, Google Assistant and Cortana a credible rival. But until then we wonder if the parent of the virtual assistant is interested in seeing its creation reach maturity.
From Your Site Articles
Related Articles Around the Web
Like GearBrain on Facebook