Apple's move into the finance industry begins today, August 6, as the company's Apple Card is now available in the US.
The card, which lives on the iPhone's Wallet app but is also available as a physical card made from titanium, is available now to a select number of Apple users who signed up in advance. These people will be notified at random that they can apply for the card, and the number of people given access will increase gradually through August.
Read More:
To help explain how the card works Apple has added 10 new tutorial videos to its YouTube channel. These cover everything from applying for the card in the first place, to activating the card, making purchases online and in store, checking your spending, and getting 24/7 support.
The signup process involves entering your name, address, birthday, level of income, and the last four digits of your Social Security number. This is sent to Goldman Sachs for checking, and Apple says you should be approved in less than one minute. The application process includes a TransUnion credit check before you can be approved.
The Wallet app then shows your credit limit and APR percentage (which ranges from 12.99 to 24.24 percent), then you are given the option of accepting your Apple Card or declining it. From there, the card is ready to use right away via the Wallet app and contactless payments using your iPhone or Apple Watch.

You can also request a titanium Apple Card for free, to use where Apple Pay isn't available. The card has no numbers or expiry date, and shows only your name. It does not support contactless payments, as presumably Apple would rather you use its devices for that instead of tapping the Apple Card in stores.
The Apple Card's packaging includes an NFC chip, which activates the card when tapped with your iPhone - no need to call up or go through any other activation process, as with most other credit cards.
First impressions
Having used the card for a few days ahead of its public launch, Matthew Panzarino of TechCrunch said: "The card interface itself is multiples better to use than most card apps, with the new Amex apps probably coming the closest. But even those aren't system level, requiring no additional usernames and passwords. Apple Card has a distinct advantage there, one that Apple I'm sure hopes to use to the fullest."
Describing the physical Apple Card, Nilay Patel of The Verge said: "I got to hold the card itself and it is very nice, although it is fairly thick and felt a little bit heavier than the typical metal credit card. You can use the card without your phone nearby like any other card, but it doesn't support contactless payments — Apple obviously wants you to use your phone or watch for that."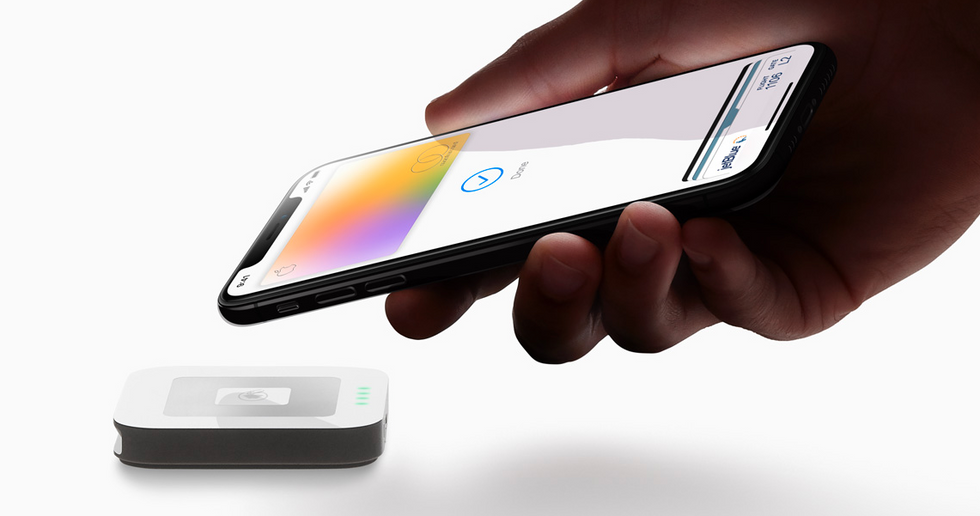 The Apple Card is intended to primarily live on the iPhone and Apple WatchApple
Despite the card being pretty much useless in the hands of anyone other than the owner, given the lack of printed details and contactless, it can be locked from within the Wallet iPhone app, should you lose it and worry that whoever finds it might guess your PIN.

Apple isn't offering the perks associated with premium credit cards from the likes of American Express, like airport lounge access, but has instead implemented a simpler cashback system. Users of the Apple Card will receive three percent back on all Apple purchases - this includes products bought at the Apple Store, apps or subscriptions through the App Store, iTunes purchases, or iCloud storage.
Users also receive two percent on every purchase they make using the Apple Card via the Wallet app on their iPhone or Watch, and one percent on purchases made using the physical card. This cashback drops into your Apple Pay Cash account every day, and can then be transferred, saved or spent like any other cash.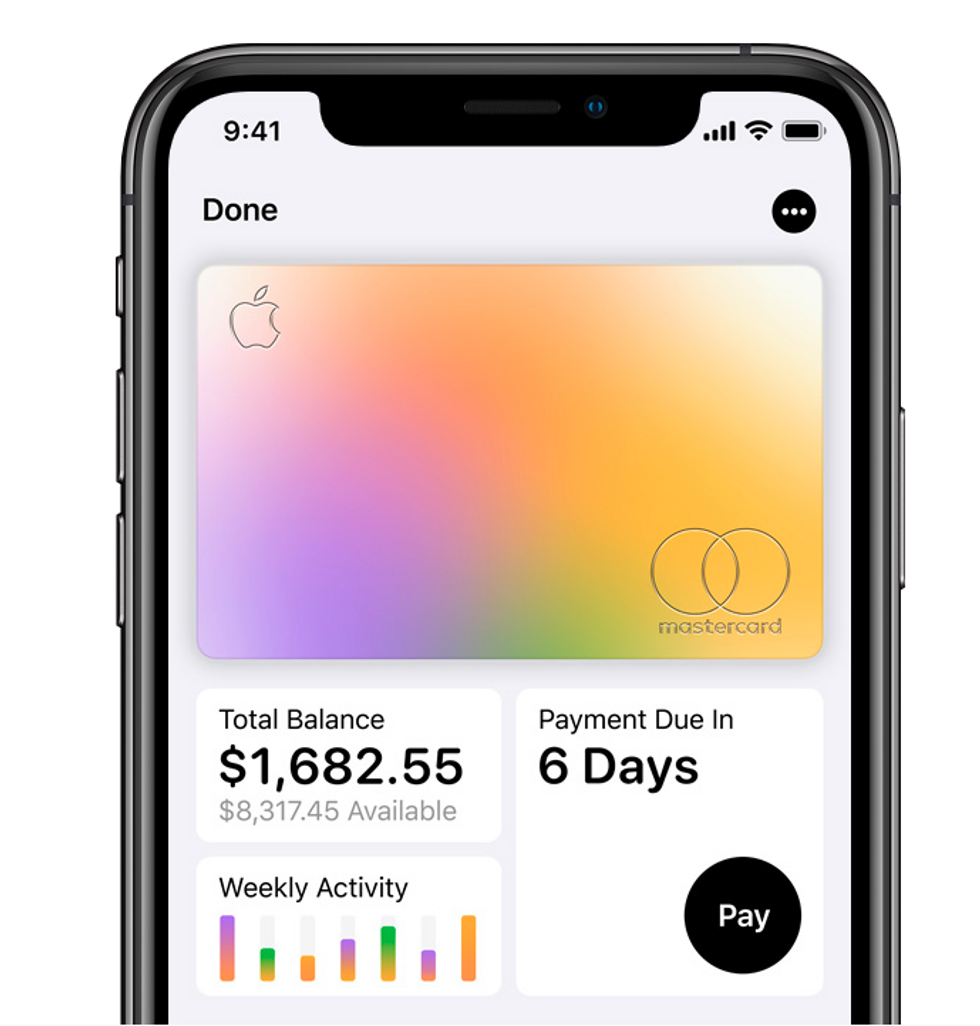 Apple Card includes spending tracking and a weekly activity reportApple
In short, what Apple is offering with the Card is very similar to that of Monzo, Starling, Revolut and other so-called 'challenger banks' which have emerged in recent years. These do not have brick-and-mortar branches, but instead offer credit and debit cards attached to attractive and feature-packed smartphone apps which are leagues ahead of what's offered by most legacy banks.

Those three examples began life in the UK, but the largest, Monzo, is now
preparing to open in the US very soon