British banking startup Monzo has just landed in the U.S., having gathered up over 2.2 million customers in the U.K. first.
Launched in 2015, Monzo has no brick-and-mortar banks at all, and instead operates entirely through a free smartphone app for iPhone and Android. The company is opening around 40,000 new account every week, but has only just started advertising on U.K. television in the last month or so.
Read More:
Part of Monzo's growth has been encouraged by a rewards system where existing users are financially rewarded for every new person they invite to start using Monzo — so long as the new person uses their card, both parties are given £5 ($6.32.) At launch, the company operated a virtual line system, which new users could skip if they were given a 'golden ticket' by an existing customer.
The billion-dollar company is one of several to have launched in the U.K. in the past couple of years, with a focus on shaking up the sector and providing convenience features completely missing from their far more established rivals.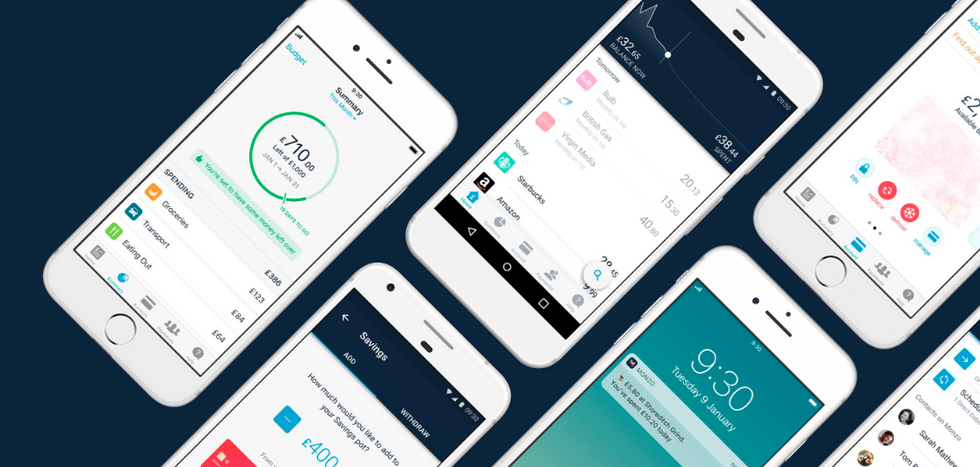 The Monzo app is free and available for iOS and AndroidMonzo
Calling itself the "bank of the future," Monzo's key features include clear labelling of all purchases, an instantly adjusted balance when items are bought, easy ways to setup and name savings accounts, and a system for peer-to-peer money transfers.

Despite not having traditional branches for customers to visit, Monzo offers a speedy customer service system through its banking app, where users can chat to the bank about any questions or problems them have. Lost cards can easily be frozen in the app, and your spending is automatically split into categories like bills, finances, transportation and eating out, to help keep track of finances.
Amounts spent appear instantly in the app, along with the name of the company you paid, such as the store, or method of travel. Tapping on this shows you the exact location of the transaction on Google Maps, the amount, the category of purchase (food, for example), and gives the option for you to add a note or tag, and attach a photo of a corresponding receipt.
Many of these features are expected to be offered by the Apple Card when that launches later this year. The iPhone maker will also find itself going up against other U.K.-based banking startups, like Starling Bank and Revolut, with both offering similar services as Monzo.
Another big incentive consumers have found in using Monzo is the lack of international exchange fees, so spending your money via a Monzo card abroad doesn't cost any more than it does at home. The startup also issues physical cards backed by Mastercard, which can be added to Apple Pay and Android Pay for smartphone payments.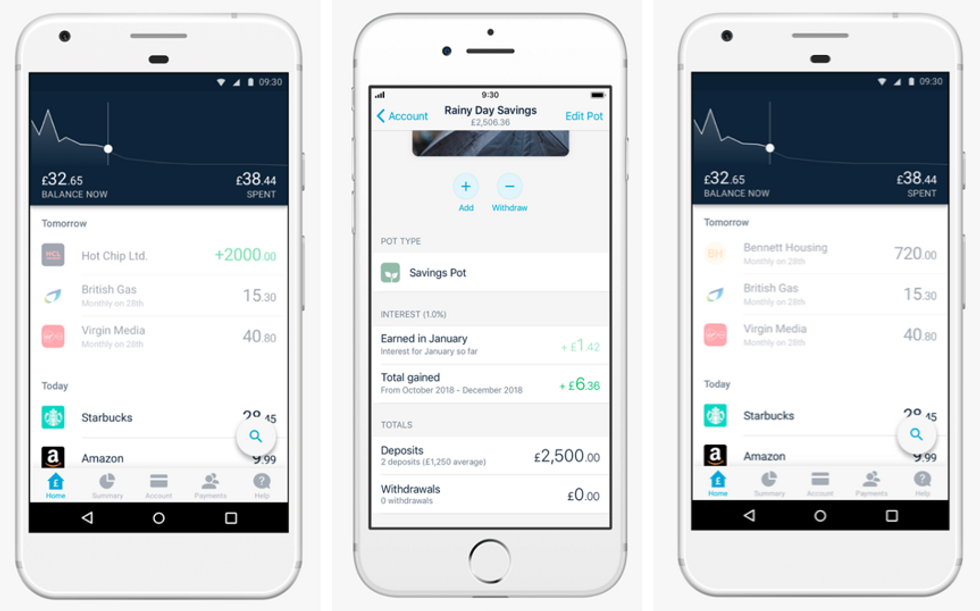 Monzo will open its first US accounts this summerMonzo
Monzo will not offer all of its services at launch in the U.S., as it takes time to register as a fully-fledged bank. Until Monzo becomes a regulated bank, it will partner with Sutton Bank and cannot lend money. Otherwise, the U.S. system works in a very similar way to that in the U.K., with instant smartphone notifications for every payment you make, and tap-to-pay via its distinctive coral-colored cards.

Monzo said on its blog that it will start rolling out accounts with Mastercard debit cards and the mobile app in the US "in the next few months", with launch features including:
Instant spending notifications
Person-to-person payments
Pots to split savings from spending money
24/7 human customer support
Fee-free spending abroad
Ofelia Botella, marketing project manager at Monzo, added in its announcement: "We know that American customers' needs won't be exactly the same as in the UK, so we're starting simple. We want people to use Monzo, tell us what works and what doesn't, and collaborate with us to make Monzo the ideal bank account for the US...We'll be opening the first Monzo accounts in the US in summer 2019. Like we did when we first started in the UK, we'll host face-to-face events in major US cities, a few hundred people at a time."
Monzo gives away most of its services for free, then makes money selling extras like insurance for large purchases, and from overdraft fees. There is no monthly subscription, no minimum usage policy, and no fees for spending or withdrawing cash.
Initially, users will not be able to top-up their Monzo card from within the app itself. Instead, you will need to transfer money onto the card from another bank account, or have your salary paid into your Monzo account.
As it did in the U.K.,
Monzo has opened a waiting list
for U.S. customers to join the service.