Like GearBrain on Facebook
A computer chip shortage caused by a huge increase in demand for computers and games consoles during the pandemic is causing manufacturers to run low on stock.
From car manufacturers to computer companies, the chip shortage is forcing factories to reduce their output or even suspend production entirely until more stock can be produced and distributed.
Read More:
The latest victim of the global chip shortage is Apple. Chief executive Tim Cook warned this week how the shortage could impact supply of devices using Apple's own M1 processor, including the newly announced iPad Pro and iMac.
Speaking to analysts after the company's latest financial results were announced this week, Cook said: "We expect to be supply-gated, not demand-gated. The shortages primarily affect iPad and Mac. We have a good handle on our demand – but what everybody else is doing, I don't know."
Cook added: "We will do our best, that's what I can tell you," before saying he thought it would be "very, very difficult" to predict when the chip shortage might end.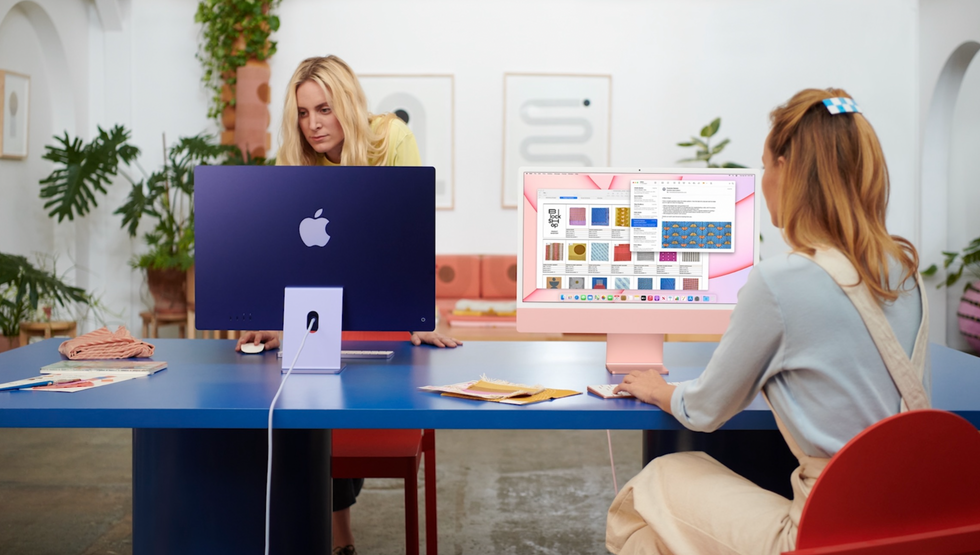 The 2021 Apple iMac is a product that could be in short supply Apple
Apple is far from the only company to suffer during the shortage. Car manufacturers have temporarily stopped production at some facilities due to a lack of supply, with BMW halting production of the Mini at its UK factory this week. Jaguar Land Rover, Honda, Ford, General Motors, Hyundai and Porsche, across the US, UK, Europe and Asia, have also been forced to scale back or halt production.

The shortage is partly due to an increase in computer and game console sales during the pandemic, as 2020 saw millions of office workers told to log in from home, or furloughed until further notice. The former purchased new computers to work from home, while the latter sought ways to keep themselves entertained.
The PlayStation 5 and Xbox Series S game consoles, which both launched in the fall of 2020, remain tricky to purchase even now, over five months later, due to stock shortages. Apple is due to release its new iPad Pro and iMac for pre-order today, April 30, but in an unusual move for the company it has only given an approximate availability of the second half of May, instead of a specific shipping date.
From Your Site Articles
Related Articles Around the Web
Like GearBrain on Facebook