Like GearBrain on Facebook
This week saw Apple bring some much-needed updates to its Apple TV 4K media streaming box. Power has been improved thanks to a new processor, High Frame Rate HDR is included for the first time, and there's a new remote.
Called the Siri Remote, the controller has more buttons than its predecessor, a new design, and a touch-sensitive control pad to easily swipe and scroll (iPod-style) around the tvOS system.
Read More:
This is good news for TV and movie viewers, and the new Apple TV 4K'S inclusion of a Thread chip will be welcomed by smart home fans, too. However, there is also something missing from the new remote – in fact, two things. An accelerometer and a gyroscope.
Owners of the previous Apple TV 4K may never have noticed their inclusion, but anyone who has downloaded games onto their Apple TV will know how the remote can be used as a controller, and the accelerometer and gyroscope are used for motion control.
With those components no longer present – according to the new and old tech specs on Apple's website – it is no longer possible to play games that require motion control on the new Apple TV 4K. As MacRumors also points out, trying to play a game that requires motion control triggers the message: "To play this game on your Apple TV, you need to connect the Apple TV Remote (1st generation) or a compatible PlayStation, Xbox or MFi controller."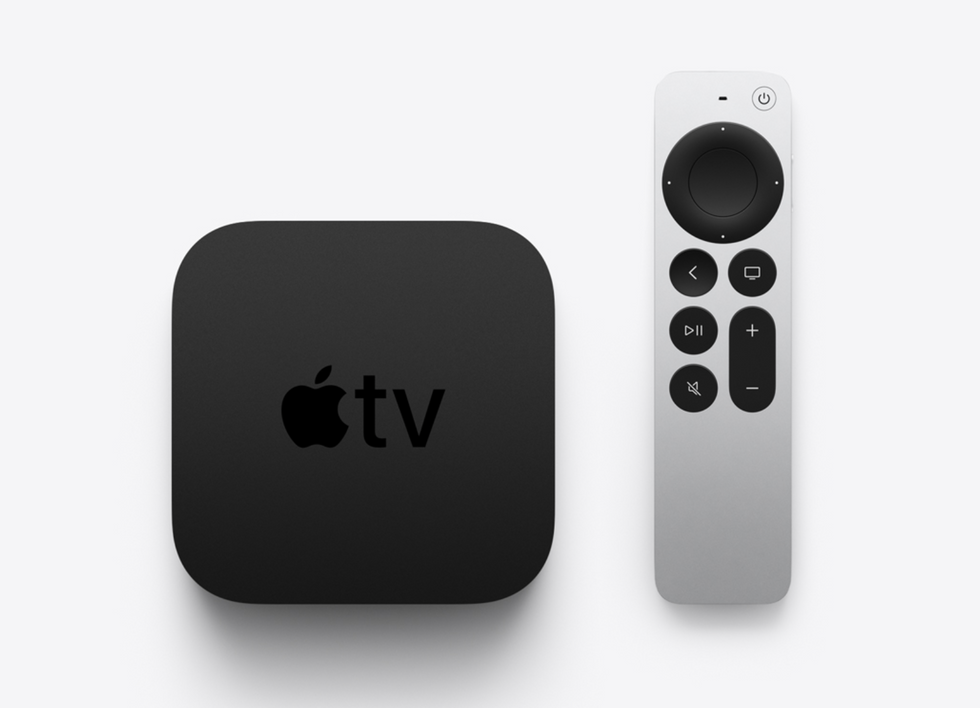 2021 Apple TV 4K and new Siri Remote Apple
The previous Apple TV also worked with these game console controllers, as do the iPhone and iPad, and an MFi controller is a game pad made to Apple's Made For iPhone standards, of which there are many.

So, while gamers can still play all of their existing titles using an MFi controller, or one from an Xbox or PlayStation, with the new Apple TV 4K, customers won't be able to use the new Siri Remote. Plus, those who buy the new $59 remote separately for their older Apple TV 4K will have to keep the old remote handy if they want to play games and don't have a gamepad.
It's a slightly strange move from Apple, as the company lacks the AAA titles of next-generation consoles, so instead appeals more to casual gamers who in many cases are likely happy with the Apple TV controller instead of a dedicated gamepad.
We think this could be a sign that Apple wants to take its gaming more seriously, and is moving customers away from using a motion-sensing TV remote, then pointing them towards more suitable controllers.
Check out The GearBrain, our compatibility find engine to see the other compatible products that work with Apple TV 4K and HomeKit enabled devices.
How to Find Products in The GearBrain, Our Compatibility Find Engine for Smart Devices www.youtube.com
From Your Site Articles
Related Articles Around the Web
Like GearBrain on Facebook