Apple is updating its AirTag possession tracker so that it more quickly alerts people nearby to signs of potential mis-use.
Released earlier in 2021, the AirTag is a device tracker that uses Bluetooth to help you locate lost items. Like a Tile, the AirTag is intended to be fitted to keys or stored inside a bag or jacket. If the item is lost, Apple's Find My app can be used to help track it down, with the help of a billion iPhones, iPads and Macs the world over.
Read More:
When launched, Apple said how the AirTag would send an alert to a nearby iPhone if the device thought it was being used to maliciously track that person. But the alert would only arrive on iPhones that are running the latest iOS software.
Android users, or those who haven't got around to updating their iPhone yet, would only be alerted to a rogue AirTag about their person after three days, when it would start beeping.
Now, Apple is updating the AirTag so that it will begin beeping between eight and 24 hours after losing contact with the iPhone it is registered to. In practice, this means if an AirTag were to be slipped into someone's pocket or handbag without their permission, it would start beeping in as little as eight hours after the person who set it up is out of the AirTag's Bluetooth range.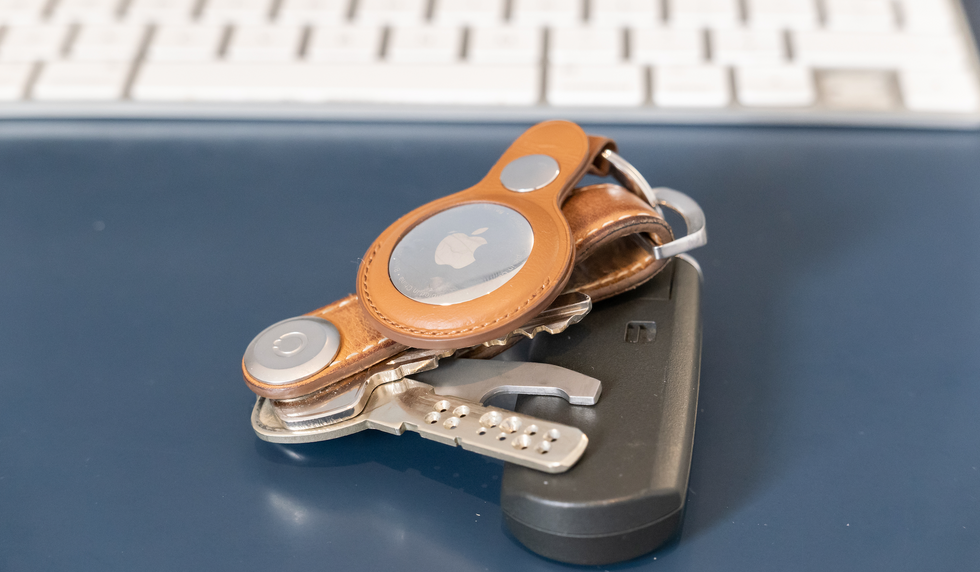 Apple AirTag GearBrain
Furthermore, Apple says an Android app will be coming later in 2021, according to The Verge. This app will be able to detect AirTags and any other device that works with Apple's Find My network, like the Chipolo One Spot tracker. You can read the GearBrain review of that tracker here.

This isn't a case of the Find My network opening up to Android users, at least for now, but it should give them peace of mind that they will be alerted if a stranger's AirTag is detected in their vicinity.