Like GearBrain on Facebook
Fewer events in the technology calendar are as reliable as an iPhone launch. Apple has stuck with this tick-tock launch pattern for its golden child for over a decade now, and in most of that time the new models have landed in September.
For 2019, we are expecting a number upgrade (as opposed to an S upgrade) as it comes a year after the XS and two years after the X. It is likely the new model will be called the iPhone 11, and will be joined by the 11 Max and 11R.
As usual, the rumor mills are getting up to speed as we head through August and anticipation for the next iPhone reaches its usual heady heights.
Here is everything we know so far about the iPhone 11:
Apple iPhone 11: Name
As we said above, it is likely that the new iPhone will be called the 11, and be joined by the larger 11 Max and cheaper 11 R. However, in late-August the ever-reliable Mark Gurman of Bloomberg claimed the new handset would carry the 'Pro' nomenclature used by other Apple products, like the iPad Pro and MacBook Pro.
This would be a first for the iPhone range, and it is claimed the XS and XS Max will be replaced by a "Pro iPhone 11". We're not sure what to make of this, as it sounds like both the 11 and 11 Max will have Pro as part of their name, instead of that handle being reserved for a special edition with extra features and a higher price, as is the case with the iPad range.
Apple iPhone 11: Design
The aforementioned tick-tock update cycle refers to a design change one year following by a bump in performance, and then the addition of a new feature the next, all without changing how the device looks.

But since the iPhone 6, Apple's design studio has seemingly taken its foot off the gas. The 6, 6S, 7 and 8 all look very similar to each other. Granted, the X marked a major change with its edge-to-edge display, lack of a home button, and Face ID. But the iPhone XS and XR stuck to this look, and we expect another repetition with the 11.
That isn't to say the two-year-old design is a bad one. The iPhone X is still a beautiful, modern looking device that has aged well. But while rivals like Samsung and OnePlus have removed the screen bezels from their flagships, Apple's next iPhone is expected to have a notch housing the Face ID system for another year, at the least.
There is talk that Apple will fit an in-display fingerprint reader and bring back Touch ID for its 2021 iPhones, but for now that technology can only be found on some Android handsets.
On the iPhone 11 the largest design change is expected to be the rear camera module.
Apple iPhone 11: Cameras
Leaks from case manufacturers — who have to stay one step ahead if they are to offer products from day one — suggest three lenses arranged in a triangle formation will decorate a large module stood proud from the glass rear panel of the iPhone 11.
It is rumored that this module will contain wide angle, super wide angle, and telephoto lenses on the iPhone 11 and 11 Max, and that a successor to the cheaper iPhone XR, called the 11R, will have a dual-lens setup with wide angle and telephoto lenses.
We don't know the resolution of the system just yet, or exactly what changes the extra lens will bring, but it is likely Apple will offer improved optical zooming and augmented reality capabilities, along with better low-light performance.
As for the front camera, dummy models made for case manufacturers to work with suggest the notch at the top of the display will remain unchanged. It isn't known for now if what it houses will change for the iPhone 11, or if Apple will simply fit the same front camera and Face ID system as the iPhone XS.
A late-August report by Bloomberg claimed the so-called 'Pro iPhones' will feature an upgraded rear camera system with a third lens for ultra-wide-angle photos and videos. It is claimed the iPhone will use this new lens, plus the regular lens and telephoto lens, to take three images simultaneously, then use artificial intelligence to merge them and create one master image. Low light performance is also said to have been improved, which the iPhone 11 needs if it is to out-do the Google Pixel 3 and its impressive Night Sight feature.
Apple iPhone 11: Display
With the lack of design changes expected by case manufacturers, it is safe to assume the iPhone 11 and 11 Max will have the same screen sizes as their predecessors. This means 5.4 inches and 6.7 inches.
What could change in this department, however, is the refresh rate of the displays. Apple uses a 120Hz refresh rate with the iPad Pro as part of a technology it called ProMotion. This gives the interface a smoothness not seen on any other Apple devices, and we think this technology would be a significant upgrade for the 60Hz iPhone.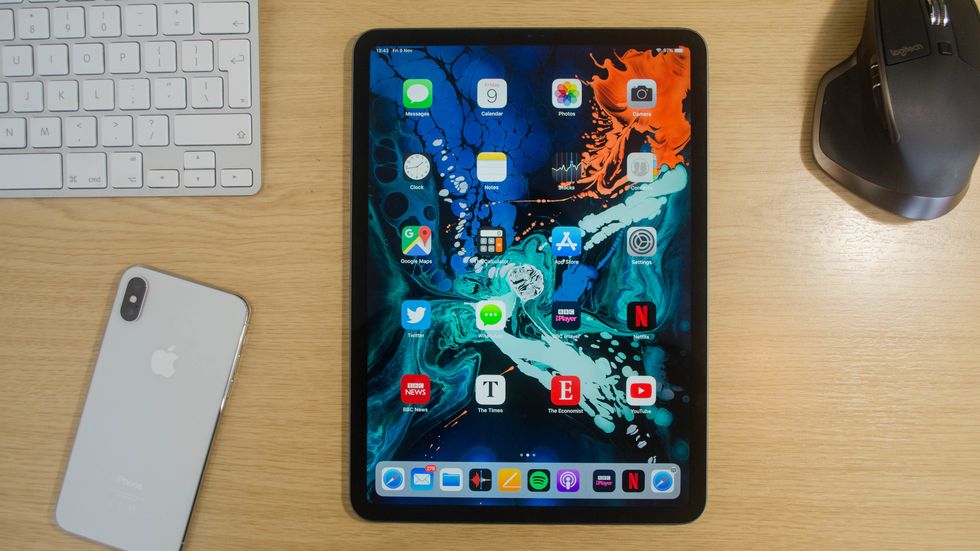 We're hoping to see the iPad Pro's ProMotion technology on the display of the iPhone 11 GearBrain
Apple iPhone 11: Performance and specs

Apple is expected to give the iPhone 11 a new processor called the A13 chip, and as usual the company is unlikely to delve too deeply into its architecture, or say how much RAM it has. Instead, you can expect to see numerous presentation slides claiming the new model to be significantly faster than its predecessors.
Battery size is expected to increase, according to the often-accurate Apple analyst Ming-Chi Kuo. He says the iPhone 11 Max's battery will grow by 10-15 percent over the iPhone XS Max, while the smaller phone could see its battery grow by a huge 20 to 25 percent. Given the iPhone's often-average battery life, this new is likely yo go down very well with customers.
This, Kuo says, could open the door for reverse wireless charging. Already offered by Samsung and Huawei, this is where the smartphone can be used to charge wireless devices when they are placed on its back. For example, an iPhone 11 with this feature could be used to charge Apple's AirPods earphones.
When it comes to USB-C support, the rumors have been mixed. Some say the iPhone will follow the lead of the iPad Pro and switch from Lightning to USB-C, while others — Kuo included — think Apple will stick to its proprietary connection for another year.
Apple iPhone 11: New features
An all-new feature for the iPhone 11 (as claimed by Bloomberg) is reverse wireless charging. Just as the Samsung Galaxy S10 and Note 10 do with the company's Galaxy Buds wireless earphones, this feature will see the iPhone 11 recharge Apple AirPods.
All you have to do is rest the wireless charging case on the back of the iPhone 11, and they will charge - at least, that's the claim for now. We'd love to see this work with the Apple Watch too, but that uses a different wireless charging technology to the iPhone and AirPods case, so this seems unlikely. Unless, of course, the new Apple Watch Series 5 (expected to launch alongside the iPhone 11) changes to the popular Qi wireless charging standard. We think using an iPhone to top up the battery of a Watch and AirPods could be pretty useful, but we wonder if it would appear somewhat inelegant compared to Apple's usual standards.
The iPhone XS already has a degree of water resistance, but the new 2019/2020 model is said to offer even more waterproofing, along with a 'shatter-resistant' display, which will not doubt be good news to anyone familiar with how easily all previous iPhones crack when dropped.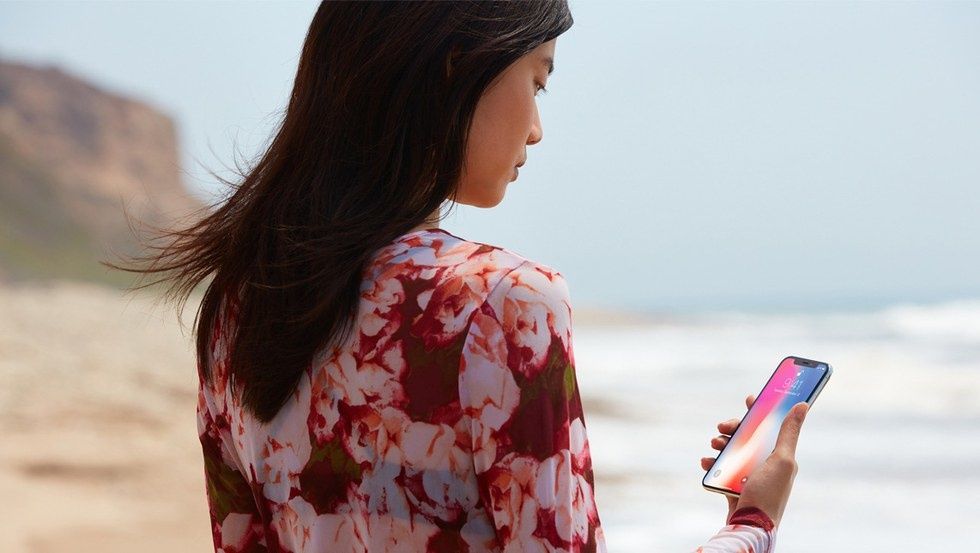 Face ID is claimed to work better on the iPhone 11 Apple
FaceID will return for the iPhone 11, but it is claimed to work better than before. More specifically, the system has been redesigned to recognize your face and unlock the phone when it is laid flat on a table. This is a great improvement, as the current system requires you to lean awkwardly over an iPhone resting on a table to unlock it without picking it up.

If the new system works as promised, you'll be able to glance at the screen and see the previews of received messages and emails without touching or moving it, as this information is only presented once Face ID has recognized you.
By the sounds of it, this upgraded Face ID will be a match for Google's new face-scanning technology launching with the Pixel 4 phone later in the fall.
Apple iPhone 11: 5G
Apple is rarely first when it comes to fitting its products with the latest technology, and this trend will likely continue with the iPhone 11 and its lack of 5G support. While Samsung, Huawei, LG and OnePlus all offer 5G phones now, Apple is expected to wait it out for another 12 months, before bringing 5G to the iPhone 11S in 2020.
Apple iPhone 11: Price and release date

Apple announced the iPhone XS, XS Max and XR at a launch event on September 12, 2018, and both versions of XS went on sale on September 21, with the XR joining them on October 26.
Given Apple has launched new iPhones in September for years, we can expect a very similar schedule for the iPhone 11, and perhaps a successor to the XR will arrive at the same time.
Apple often announces new products on Tuesdays, so we'd put our money on September 10 for the iPhone 11's launch date, with pre-orders opening on September 13, and it going on sale a week later, on September 20.
We expect the iPhone 11 to cost from $999, just like the X and XS did before it. The 11 Max is likely to start at $1,099, and the 11R should be priced from around $749.
We will update this article as more news about the iPhone 11 leaks out over the coming weeks.

Like GearBrain on Facebook