Apple is holding a media event at its Cupertino, California campus on September 12, where it is expected to reveal a range of new iPhones and a redesigned Watch, along with other products and software.
To be held at the Steve Jobs Theater at Apple Park, the event kicks off at 10am local time (1pm EDT) and is expected to last for around 90 minutes.
Read More:
How to watch the September 12 Apple event

As has become customary, Apple will be providing a live video stream of the event on its website. It is usually the case that the live stream can only be viewed using Apple's own Safari web browser, or with Microsoft Edge on Windows 10. You can also view on the Apple TV.
What to expect from Apple on September 12
We expect to see the announcement of major new products from several areas of Apple's business. The biggest news, as is the case every year at its September event, will be new iPhones.
Three new iPhones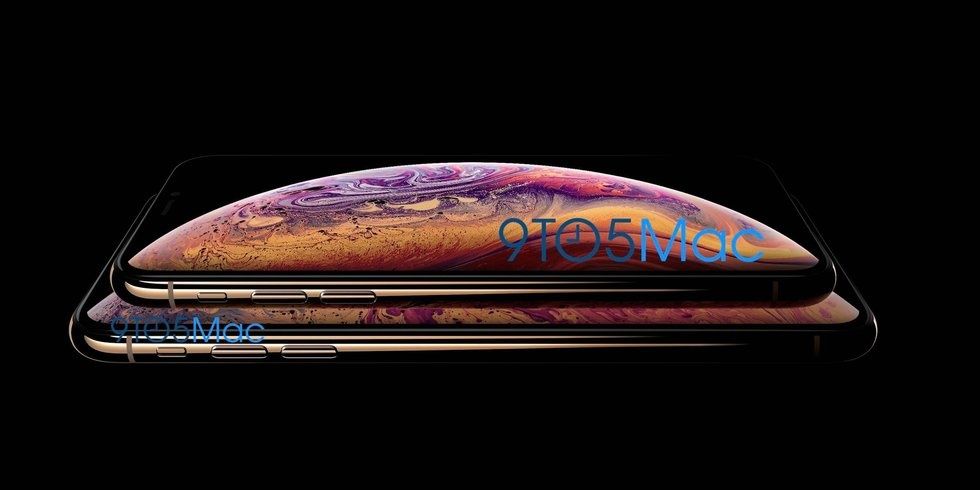 Image claims to show the upcoming iPhone Xs and Xs Max9to5Mac
Having previously followed a strict naming convention with the iPhone line, Apple threw a curveball in 2017 with the launch of the iPhone 8 and iPhone X, simultaneously ignoring the 9 and switching to Roman numerals for the handset's tenth year.
For 2018, it is believed that Apple will launch an uprated version of the iPhone X, called the iPhone Xs. Leaks and speculation so far point towards the handset having more power and a new gold color option, but no major new feature to differentiate it from the year-old iPhone X.
The 's' iPhone tends to have an upgraded camera over its predecessor and a faster processor - both of which are expected for the iPhone Xs, but the exact details of these updates are unknown for now.
More interestingly, Apple is expected to reveal a handset called the iPhone Xs Max, which will take the iPhone X form-factor and stretch the display from 5.8 inches to a huge 6.5 inches, making it the largest Apple smartphone yet. Not much is known on what will distinguish the Max from the Xs (other than the bigger screen, of course), although we suspect the price tag will be similarly huge, no doubt knocking on the door of $1,200.

Finally, a third model claimed to be called the iPhone Xr will launch with the same design as the iPhone X, but with a 6.1-inch display. That display will, according to the rumormill, use LCD technology instead of the superior OLED of the iPhone X, Xs and Xs Max. This will give the iPhone Xr a lower price and make it the entry-level handset, despite it packing a large screen than the Xs.
This model, according to the renowned and often accurate analyst Ming-Chi Kuo, will launch after the Xs and Xs Max, arriving in stores in late September or early October. The other two new models should be available to buy from September 21 if Apple sticks to its usual launch schedule.
The iPhone Xr (which could also be called the iPhone 9) will be treated to a range of exclusive colors, if rumors are to be believed, including blue and red, while its camera and processor will be a step below that of the flagship Xs and Xs Max duo.

Apple will also use this event to discuss iOS 12, the new operating system for iPhone and iPad which has been available as a beta for some time and will launch as a finished product later this month.
A redesigned Apple Watch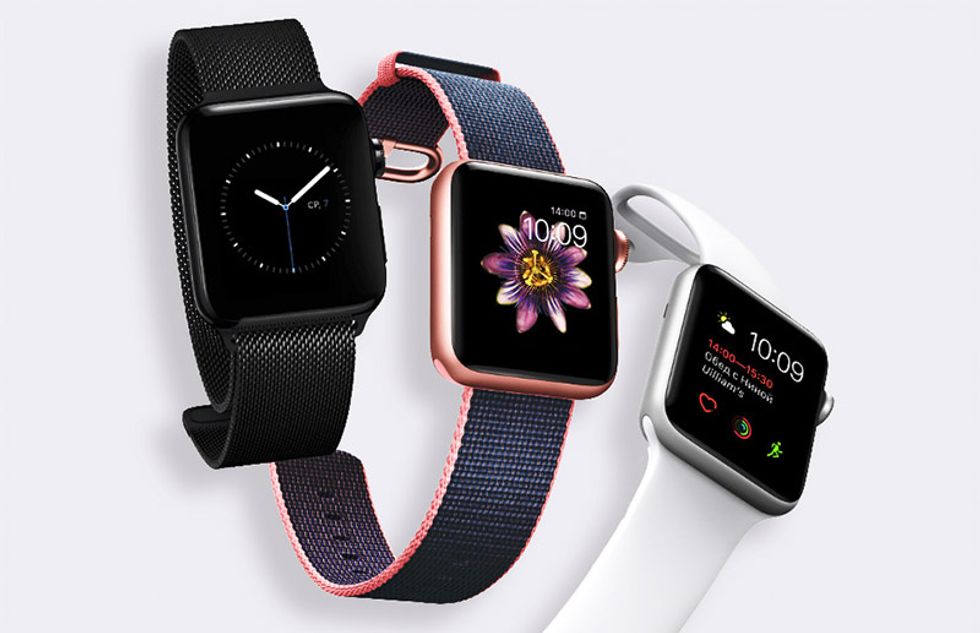 The Watch is expected to get a larger display and narrow bezelsApple
Next up, Apple is expected to reveal an all-new Watch. This device, which leaked last month, features a larger display yet retains the same case width options of 38mm and 42mm. This means thinner screen bezels to make space for the extra pixels, which in turn will mean custom watch faces displaying more information at once.
Retaining the same case widths for its two models suggests the new Watch will be compatible with existing straps and other accessories.
This is the first time Apple has made major changes to the design of the Watch since it was first revealed back in 2014, and comes hot on the heels of the Samsung Galaxy Watch. The latest news from analyst Ming-Chi Kuo is that the new Apple Watch, likely to be called the Series 4, will feature the necessary hardware to perform an ECG (electrocardiography) on its wearer, checking their heart beat and electrical activity.
If true, this would be a major step forward for the Apple Watch, taking its health and fitness-tracking features ahead of rivals. Kuo also says every model of Watch will have a ceramic back, suggesting they will all offer LTE connectivity; currently, LTE models have ceramic backs and the non-LTE version uses glass.

As with iOS 12, Apple will likely talk about watchOS 5, the latest software for the Watch.
New iPad Pro with USB-C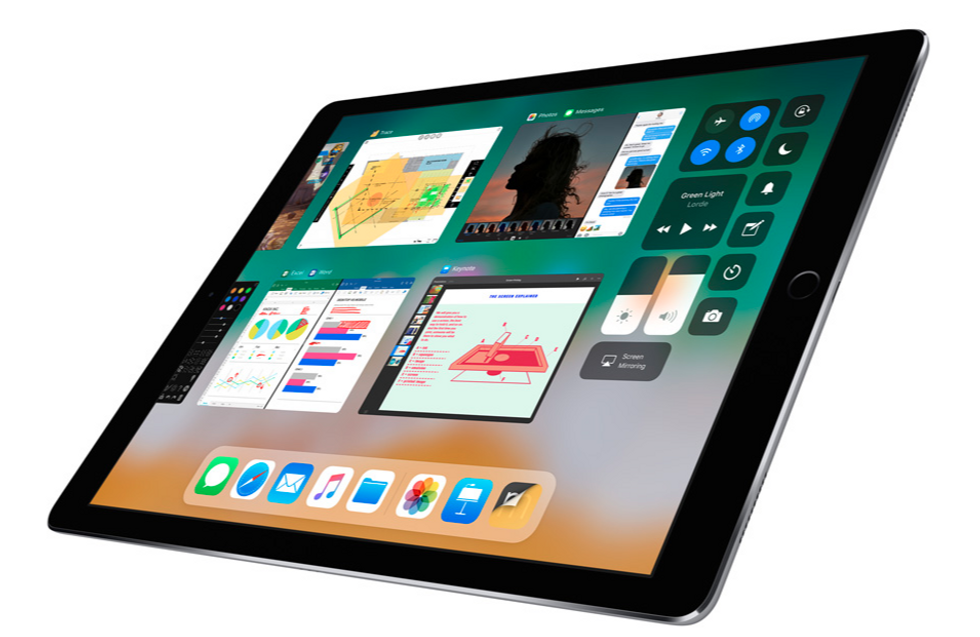 Apple
Apple is believed to have been working on new iPad Pros for some time, and that their main new feature will be Face ID, along with slimmer bezels and an iPhone X-style 'notch' at the top of the display.
These are expected to arrive before the end of 2018, and now Kuo (yes, him again) claims the new Apple tablets will see their Lightning ports replaced by USB-C. It may not seem like it, but this is a huge deal if it turns out to be true.
Apple has used its proprietary Lightning connection since the iPhone 5 of 2012, stubbornly refusing to switch to the USB standard used by all of its rivals.
To switch to USB-C is a good move, opening the iPad range up to a common standard used right across the mobile and computing industry - but it would also mean current iPad Pro owners seeing their devices become antiquated, just as iPhone and iPod owners did when the Lightning port was introduced.
We suspect Apple will save its new iPad for a separate event, likely held in October or early November in the run-up to the holiday shopping season.
New MacBook with Touch ID

A similar timeline applies to new the MacBook, which Apple is also rumored to be working on. Specifically, it is believed to be preparing a laptop to replace the 12-inch MacBook, which could also see the retirement of the MacBook Air as it looks increasingly dated among the current lineup.
Kuo believes this new laptop will feature Touch ID for biometric security and using Apple Pay online, but is not to include the Touch Bar of the high-end MacBook Pros. If Apple could slot this MacBook into the sub-$1,000 sector of the market (meaning $999 for the entry-level model), then we'd be very happy. That way, it would become a direct replacement for the ageing Air.
However, October seems a more likely reveal date for new Macs.
AirPods 2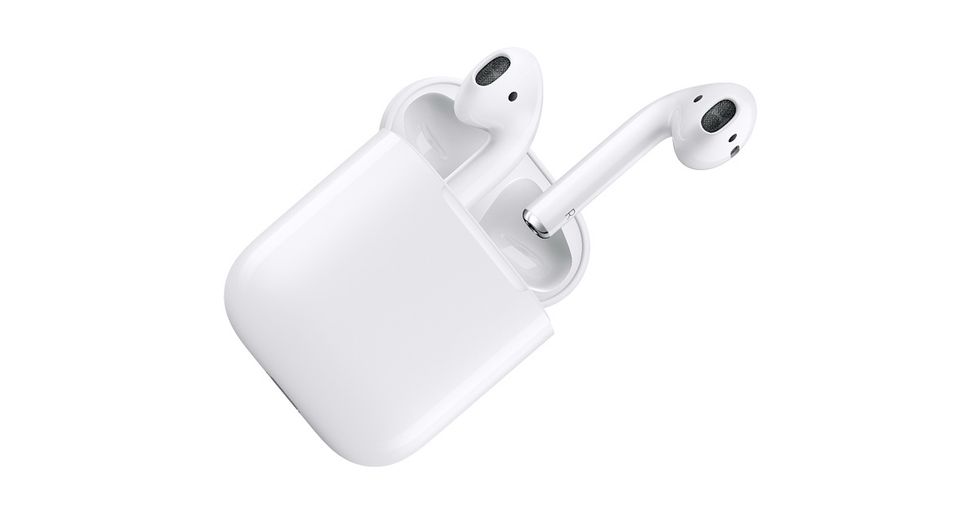 Apple
Truly wireless earphones have become all the rage in 2018, and that trend is expected to continue through 2019 and beyond. With the AirPods now almost two years old, it wouldn't be a huge surprise for Apple to release an updated version alongside the new iPhones this week.
Kuo mentioned AirPods 2 in his latest note to investors, but this could just be a reference to a new charging case with wireless charging functionality, for the massively delayed AirPower.
AirPower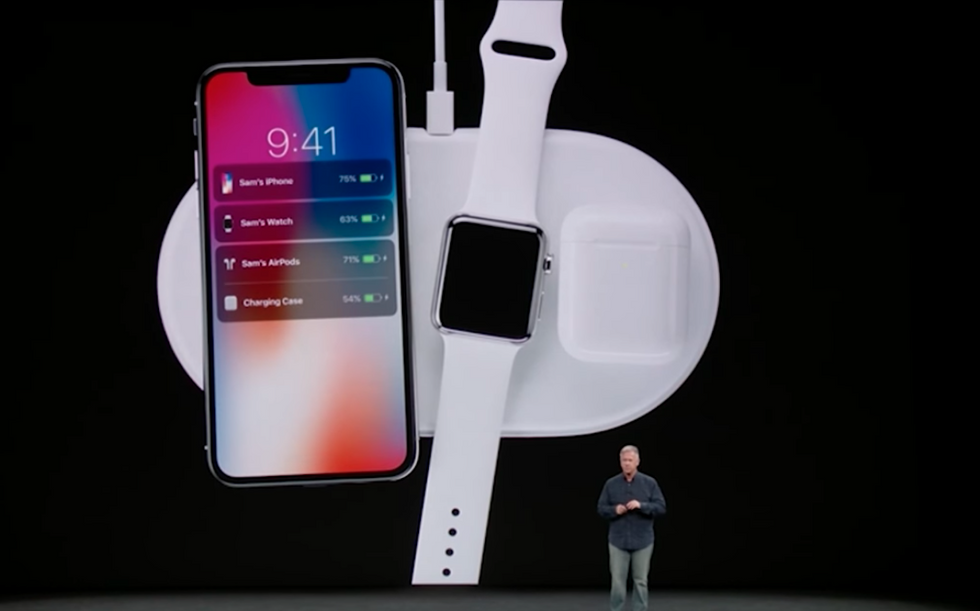 Announced in September 2017, the AirPower is yet to go on saleApple
Announced alongside the iPhone X a year ago, the AirPower wireless charging pad still does not have a release date. The device is capable of charging an iPhone, Apple Watch and AirPods (via that expected charging case) all at once, but the company has seemingly struggled to get the product ready for primetime.
Hopefully Apple has resolved whatever issues delayed the AirPower by a year, and it will get some attention at the event on September 12.