Like GearBrain on Facebook
Just weeks after Apple launched the new iPhone XS, XS Max and XR, the company has reportedly told suppliers to cut back on production.
Speaking to the Wall Street Journal, unnamed sources familiar with the situation claim lower-than-expected demand for the new iPhone lineup has forced Apple to lower production targets.
Read More:
The report comes soon after Apple disappointed investors with a lower-than-expected holiday sales forecast, suggesting demand for the three new models of iPhone had been weaker than hoped. Apple's share price was down almost two percent during pre-market trading on Monday morning, at $189.75.
Apple put the new iPhone XS and larger XS Max on sale in September, with the cheaper iPhone XR arriving in October. They are being sold alongside the iPhone 7 and 7 Plus, and iPhone 8 and 8 Plus, giving consumers a larger choice of Apple handsets than ever before.
Despite upgraded processors and extra performance (and a bigger screen for the Max), the XS generation of iPhone differs little from the year-old iPhone X. Just as with its rivals like Samsung and Google, Apple is beginning to struggle against the law of diminishing returns, where important and desirable upgrades are no longer made on an annual basis.
As a result, consumers are keeping their smartphones for longer than ever before. Where annual upgrades were once the norm, US smartphone owners are waiting almost three years before upgrading their handset.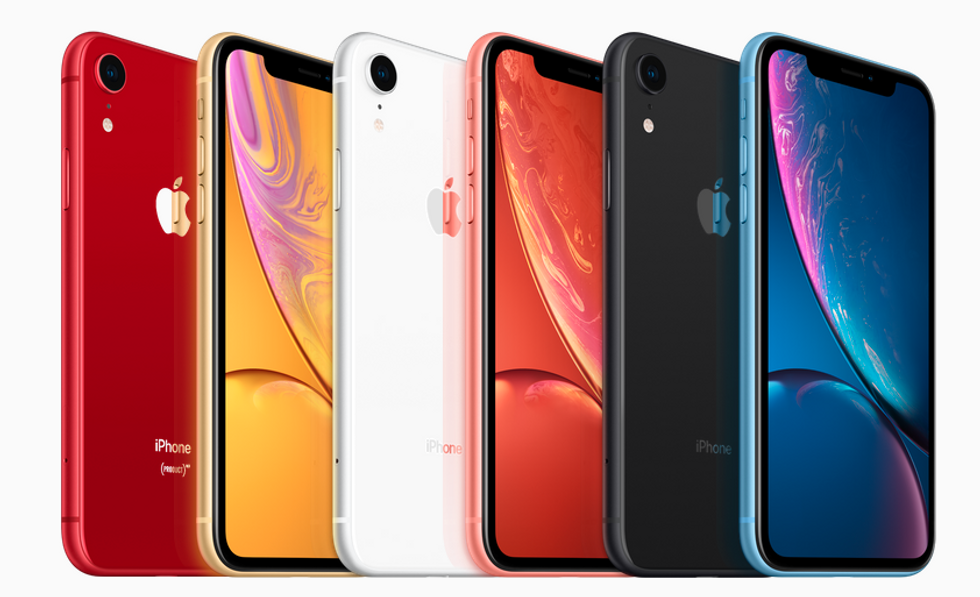 Apple
Add this to increased cost - the entry-level iPhone XR costs $749 and the budget SE model is no longer available - and Apple lowering its demands from suppliers shouldn't come as too much of a surprise.

The iPhone XR, which was received well by the technology press for offering much of the XS' components at a lower price, is proving problematic for Apple. According to the WSJ's industry sources, Apple is cutting its target of producing 70 million units between September and February by a third.
Lower-than-expected demand for the new handsets — along with now offering seven different models — has caused "turmoil" along Apple's supply chain, the report claims, as the number of components required is hard to predict. Apple recently announced that it will no longer say how many iPhones it has sold as part of its quarterly financial results.
That said, higher prices should see Apple's average selling price, a widely used industry metric, increase with this generation of iPhones, helping to offset a fall in demand and keep the firm's balance sheet in check.
Like GearBrain on Facebook