Among the hullabaloo of three new iPhones and the Watch Series 4, it was easy to miss Apple's termination of the 4-inch iPhone SE this week.
Just two years after it arrived, it is already time to say goodbye to Apple's most compact — and arguably most attractive — handset. It's so-long and farewell to the phone which could be comfortably used in one hand, borrowed the excellent design of the iPhone 5S — and at just $399 was within the budget of many more consumers than the $1,000+ iPhone X and XS.
Read More:
Yes, Apple will release the new $749 iPhone XR in October to help appease those unwilling to spend four figures on a smartphone, but with its huge 6.1-inch display, the XR is an expensive, pocket-stretching, RSI-baiting monolith with the same genes as the XS and huge new XS Max.

There's also the iPhone 7 and its 4.7-inch screen, which starts from a modest $449 but is two years old and will surely only survive a couple more iOS updates before being consigned to the no-longer-supported pile.
The SE2 Apple was rumored to be working on earlier this year — complete with iPhone X Mini design — failed to materialize, and now the smallest option, the 7, is one which was considered huge just a few years ago.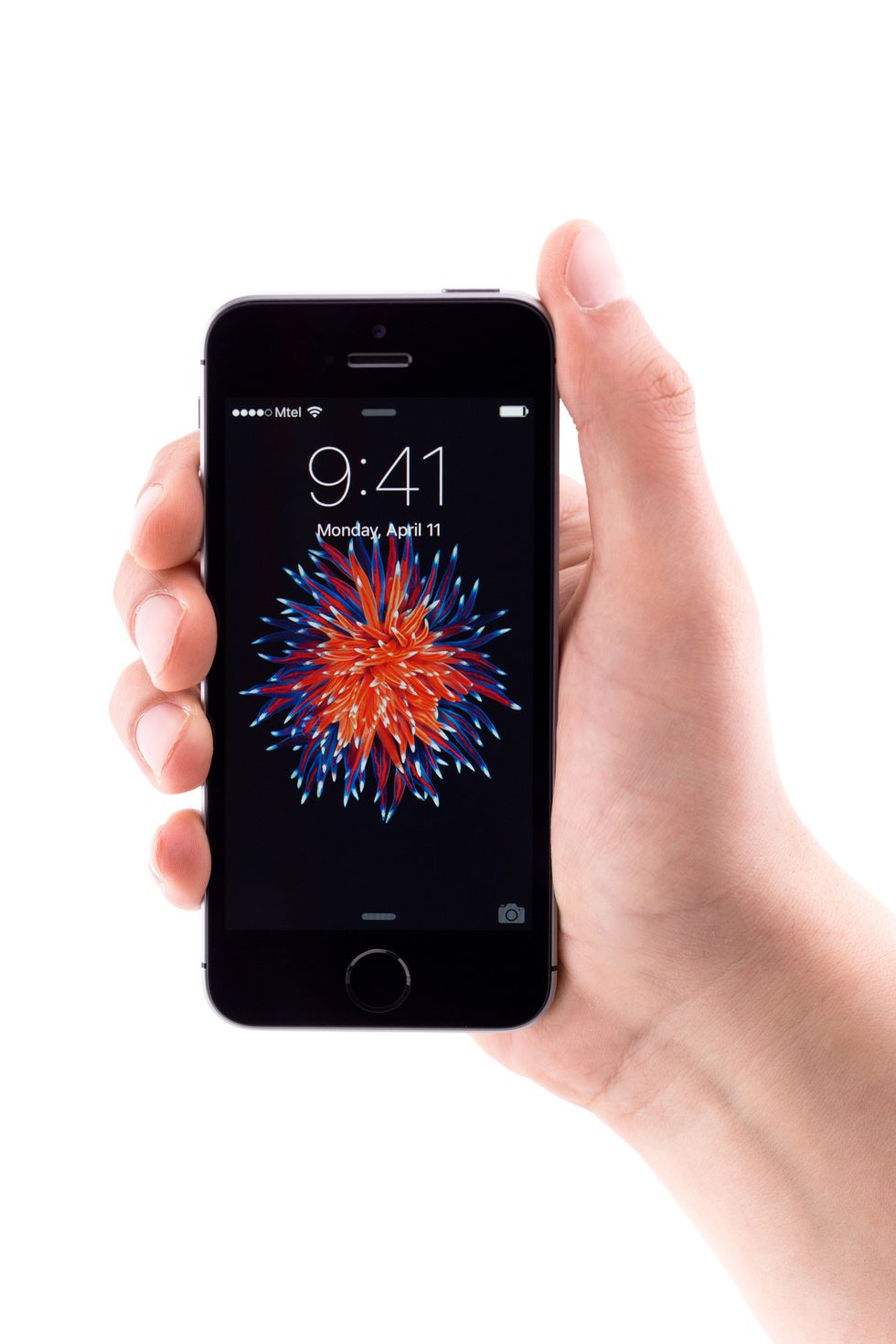 iStock
At a time when Apple, Google and others are placing more emphasis than ever on our 'digital wellbeing', introducing features to help curb smartphone and social media addictions — even turning the displays to black and white when we've had enough of Twitter for one day — a small-screen phone makes perfect sense.
Fewer pixels and display real estate create less desire to sink an hour into YouTube, play the next Netflix episode, or scroll for another few minutes through Instagram. A compact phone, at least in my experience of using the iPhone SE, returns the device to its primary functions, stripping away the superfluous and attention-grabbing to help you concentrate on calls, messages and simple web use.
It still does everything the rest of the iPhone family is capable of — after all, it runs the exact same iOS operating system — but doesn't suck you in in quite the same way.

The SE was for picking up, quickly typing out a text, tweet or email, then putting back down again without jumping into anything more complex; it that sense it felt single-minded and purposeful, almost like a BlackBerry, a tool for getting things done rather than a distraction.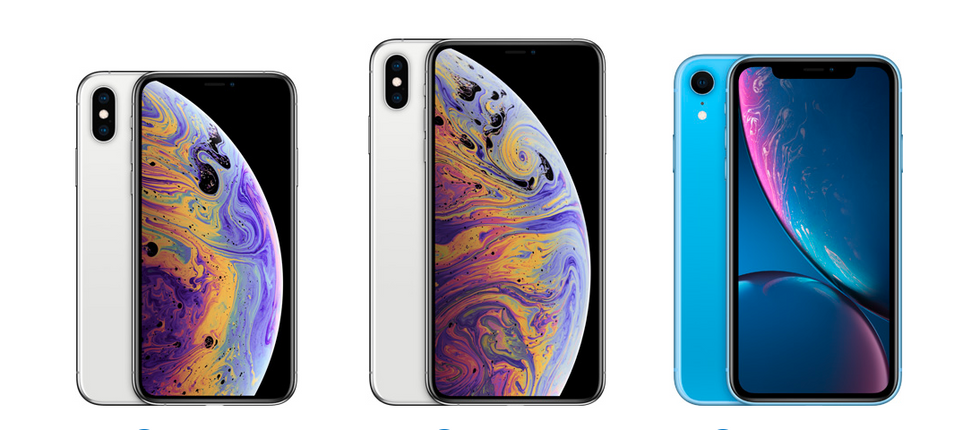 The newest iPhones have screens of 5.8, 6.1 and 6.5 inchesApple
Smaller phones like the SE fit more comfortably in one hand, rather than being grasped by two, or balanced precariously atop your outstretched fingertips, ready to plummet to the ground or be snatched by an opportunistic theft on a moped — an increasingly common crime here in London. Perhaps it shouldn't have been a surprise when the iPhone SE became the UK's best-selling smartphone when it launched in 2016, accounting for 9.2 percent of second quarter sales that year, according to data by Kantar.
Its squared-off design and sharp edges not only look smart — a whole six years after they debuted on the iPhone 5 — but also offer increased grip over the curved, slippery and pebble-like iPhones which have come since.

If the rumors of an iPhone X-style SE2 came true, Apple could have offered a pocket-friendly, with a slim bezel phone with Face ID (clearly no longer a premium feature, given its appearance on the XR), and a display of perhaps 5.2 inches. Bump the processor up to the A11 Bionic of the discontinued iPhone 8, price it from around $549, and watch the sales roll in. But doing so would of course make the rest of the range look frightfully overpriced.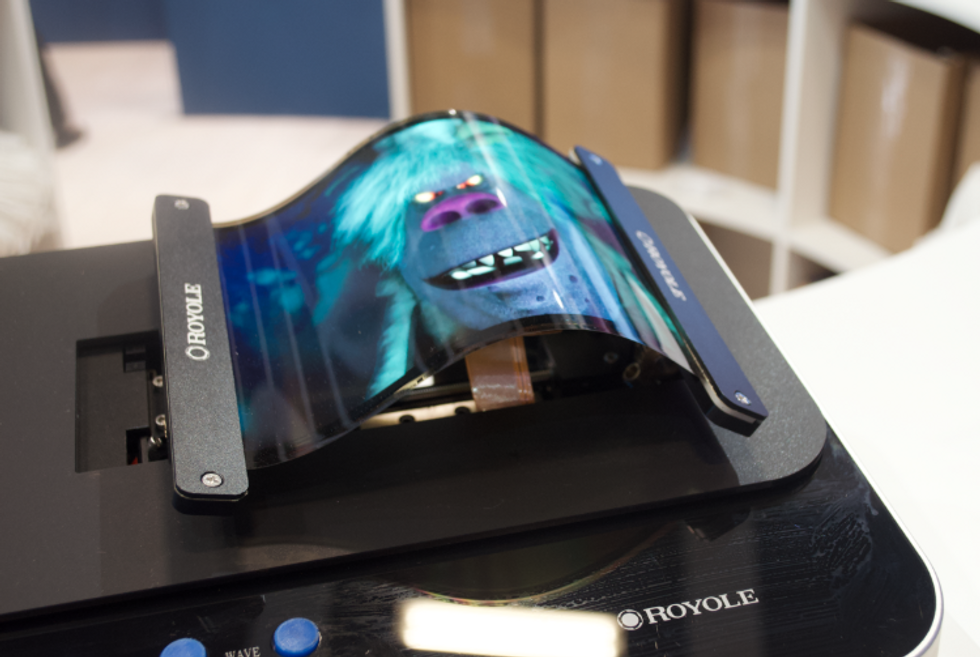 Folding displays could hold the key to future smartphonesGearBrain
I feel I am not alone in my desire for a smaller smartphone. Indeed, two prominent articles were published in the wake of Apple's binning of the iPhone SE this week, one claiming the new iPhones are too large for the average female hand, and the other reminding us that, on average, the pockets on women's clothes are 48 percent shorter and 6.5 percent narrower than on men's.
But Apple wouldn't have canned the iPhone SE without good reason, and while it is easy to say the West fuels a constant consumer desire for bigger and better, developing markets are increasingly experiencing the internet for the first time exclusively on mobile devices.
If you could only access the web on one device, you'd pick the one which was portable over the PC, but you'd also want the biggest screen possible, wouldn't you? There, an iPhone SE simply wouldn't cut it.
The death of the SE and birth of the 6.5-inch XS Max makes you wonder, where will this end? Some of today's phones no longer fit in my jean pockets comfortably — like the Samsung Galaxy Note 9 — and one-handed typing even on the iPhone X requires some digital gymnastics to reach every key.
Perhaps Samsung and Huawei, locked in a battle to launch the first folding smartphone, hold the answer. If the rumors turn out to be true, this new generation of devices could combine the benefits of a compact body and a large display. We shouldn't have to wait long, with Samsung claiming it will show off its first folding device before the end of 2018. Just don't hold your breath on Apple following suit any time soon.