I recently upgraded my MacBook Air 2017 to the MacBook Air 2020, the one with the new Apple M1 chip. In part, I made the choice after the battery on my 2017 model decided more than 20 minutes unplugged was too much for it. While I knew I could replace that part easily, I also was excited to give myself a memory and power boost, especially as my old computer at that point wouldn't upgrade to the latest OS.
The new M1 chip and some other new perks (for me), like Touch ID, were also exciting, and so I went for it — and I have to say, this may be the computer I keep happily for years. Why didn't I upgrade to a MacBook Pro? I've had a Pro model over the years, and while its powerful processor is without argument, there's weight to that, and at this point I find the Air model, at just 2.8 pounds, is able to deliver more than I need, and at a solid price.
Here's what I've found that I've loved on the 2020 version after using it for a few months — and even what I've missed.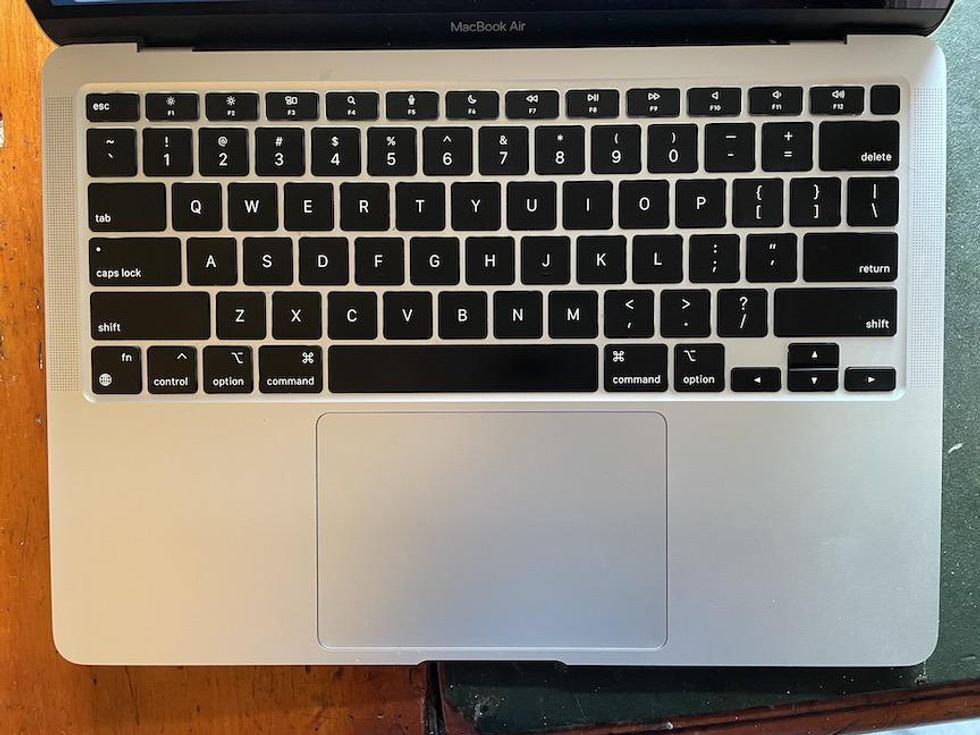 The MacBook Air 2020 jettisoned the Butterfly Keyboard for the Magic Keyboard Lauren Barack/GearBrain
Speakers + Mic

Speaker placement on the MacBook Air 2020 was not something I noticed immediately, nor even considered when choosing this computer. But it blew me away when I first started listening to anything really via the computer itself.
The speakers, stereo, both support now Dolby Atmos and wide stereo Sound. And you'l see speakers grills placed like bookends on either side of the keyboard. This, for me, was a sound odyssey if you're coming from an older model. While I spent years with earbuds or headphones plastered to my head while working, the sound quality was enough to actually have me choose to play sound through the computer directly. They're not tinny, sound is full, and it's a pleasure.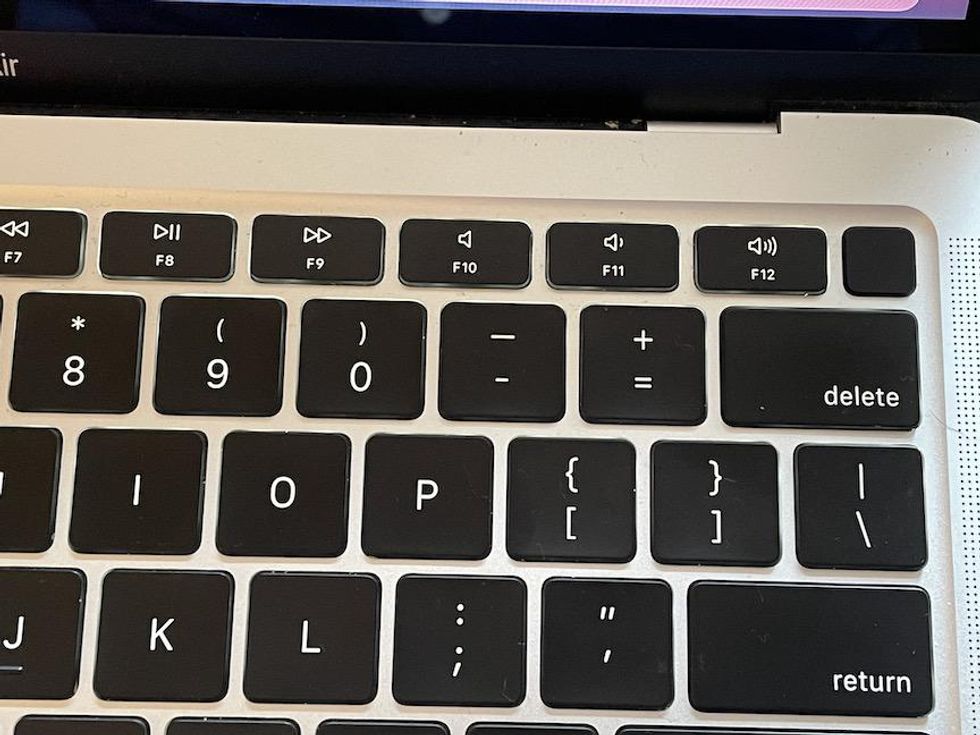 You can unlock the MacBook Air 2020 with the Touch ID key at the top right corner of the keyboardLauren Barack/GearBrain
Touch ID

Touch ID first appeared on MacBook Air with the 2018 13-inch edition. It's enabled by a sensor on the upper right corner of the keypad, a small square-shaped button that requires nothing more than touch to open the computer, and quickly. It's keyed to a specific finger, something I actually appreciate, and the switch is as fast as Face ID used to be prior to mask wearing — and by that I mean instantly.
The only drawback I've found to Touch ID has been that when I am occasionally asked for my password, should I be installing new software for example, I am pressed sometimes to recall it. So I've taken to, everyday, typing it in just to keep the code — and the muscle memory to type it in — fresh.
M1 Chip/Memory and more
I did spring for the 512GB version, with 8-Core CPU and GPU, which was a huge upgrade for me. The new Apple M1 chip also promised a faster experience, and certainly that's something I've noticed immediately. Files open faster, and the computer multitasks without a hiccup. Then again, I also upgraded from a dual-core processor to a quad-core processor, plus leapfrogged from 128GB to 512 GB of storage. Think of this as going from a studio to a 8-bedroom home. It felt great.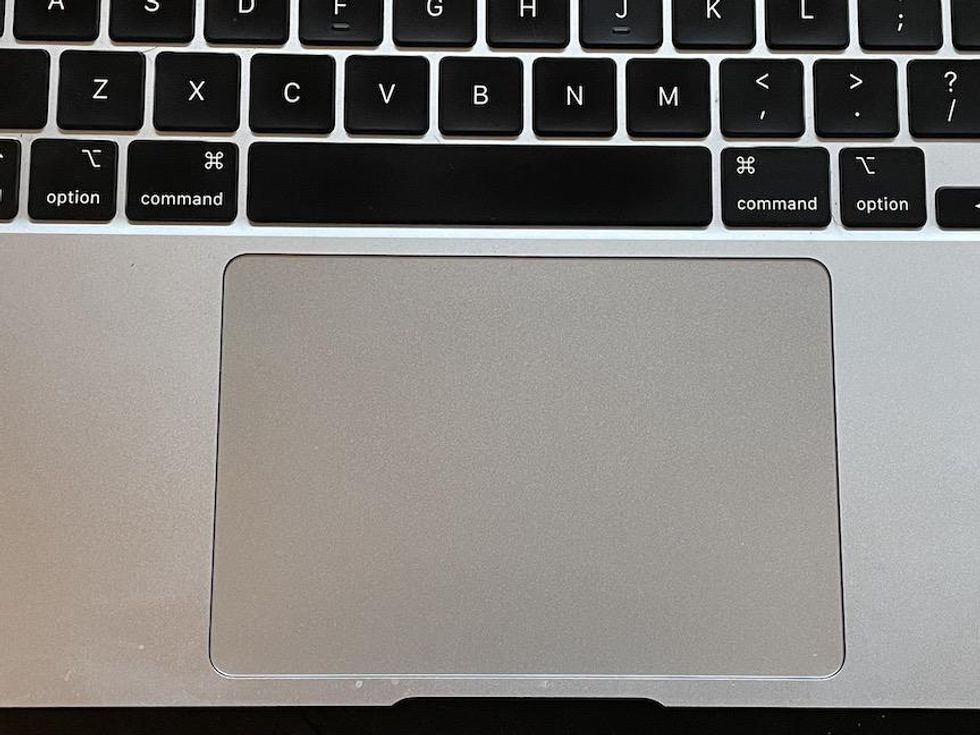 The Trackpad on the MacBook Air 2020 is a bit bigger than the 2017, which I noticed immediatelyLauren Barack/GearBrain
Magic Keyboard

The keyboard was a huge shift as well, moving me from a scissor-style keyboard to the Magic Keyboard. Somehow I had skipped the Butterfly keyboard, so I can't attest to the long-established disgust with that version. But I will say that not upgrading saved me from this Apple update, and a lesson in why upgrading a new computer every year may not always be the wise move.
I will say that I felt the new Magic Keyboard had less room for pressing down, what is called key travel. And reportedly the old scissor-style keyboard I was using did have a longer key travel — 1.3mm — which would be slightly noticeable to me. At first I found that off-putting as I typed. But now I am finding I am typing faster, and oddly more accurately. So for me this has been a win.
I also have more real estate on the Trackpad, which is now a bit more rectangular than square and just gives me some extra room. This went from 4.1 x 3 inches on the 2017 13-inch model to 4.8 x 3.2 inches on the 2020 model.
The Pro would have served up the Touch Bar, which is not something I find I'm missing primarily because I never used one, and also because I find I get a lot of what I need via the top function keys already.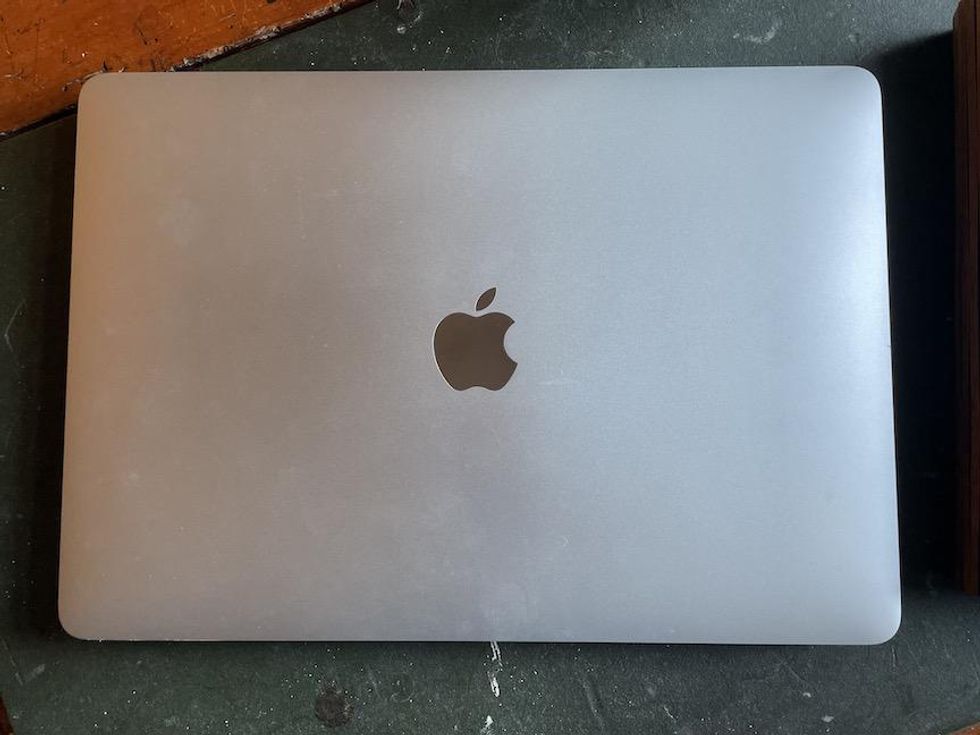 The MacBook Air 2020 is even a bit lighter than the 2017 edition — a nice plusLauren Barack/GearBrain
What am I missing

I know I won't be able to do heavy (read: 4K) video or audio editing. But this is not the reason to buy the MacBook Air 2020. A Pro is going to be your better bet if this is what your primary gig is, or need. You can still do basic editing and put together a quick video.
But there are times when I think I would like to know I have at my disposal that boost to clear some of those programs should I ever want to use them.
However, it's hard to argue with the $1299 starting price (and you can pick one up for just $999 if you're okay with a 7-Core GPU and 256GB of memory. I even like that I shaved a bit on weight with the MacBook Air 2020 clocking in at 2.8 pounds, and the 2017 model slightly heavier at 2.96 pounds.
For me, the MacBook Air 2020 was the right upgrade — and one I expect I'll use for years to come
Pros:
Magic Keyboard
Touch ID
Stereo speakers with Dolby Atmos
Cons:
Can't handle heavy video or audio editing as well as Pro
Doesn't have a Touch Bar
Going to pay $300 more for double the memory