Like GearBrain on Facebook
As well as unveiling new versions of MacBook Air and MacBook Pro, Apple this week announced a new Mac Mini, also powered by the company's equally new M1 system-on-a-chip.
Related to the A-series of chips used by the iPhone and iPad, the M1 is the first Mac chip designed by Arm and made by Apple itself. It promises dramatic increases in performance and energy efficiency.
Read More:
Apple's new Mac Mini uses the same M1 chip as the MacBook Air and MacBook Pro. Apple claims the new model has up to three times the processor performance as the previous Mac Mini, with up to 6x faster graphics and 15x faster machine learning.
But the new model doesn't improve in every area. It has fewer ports than the 2018 model, which is still available from Apple with an Intel processor, and it has less RAM too.
To help you decide if you should upgrade your miniature Mac desktop, here is how the new M1-powered 2020 Mac Mini compares to the 2018 Mac Mini.
New 2020 Mac Mini vs 2018 Mac Mini: Chip and performance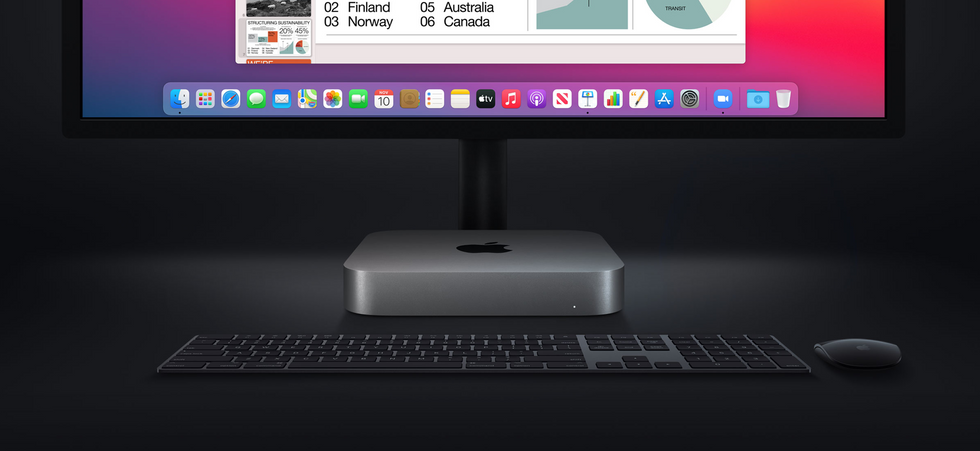 The 2020 Mac Mini is silver, compared to space gray for the 2018 modelApple
The star of the show is the new M1 system-on-a-chip. This is an eight-core processor with four high-power cores and four high-efficiency cores, plus an eight-core GPU. It is the same chip as used by the MacBook Pro and the flagship MacBook Air; the entry-level Air has seven GPU cores instead of eight.

Apple claims the M1 chip of the 2020 Mini offers three times the computational performance, 6x faster graphics and a 15x speed boost in machine learning. This is all compared to a 2018 Mac Mini running the 3.6GHz quad-core Intel Core i3 processor. Both machines had 16GB of RAM and 2TB of SSD storage.
This should all add up to make the Mac Mini a better home computer, but also a better gaming machine and even a Mac capable of advanced image, video and audio editing, as well as coding. But we will have to wait until the new model arrives with buyers to find out for sure.
The 2018 Mac Mini, which is still sold by Apple, can be bought with a 3.0GHz 6-core, 8th-generation Intel Core i5 processor. Or, for an extra $200, it can be fitted with a 3.2GHz Intel Core i7. As mentioned above, Apple says the new Mini is considerably quicker than the i3-powered Mini, but hasn't compared it with the i5 or i7 processor.
New 2020 Mac Mini vs 2018 Mac Mini: Display compatibility
The 2018 Mac Mini can drive up to three displays at once, each with a 4K resolution, using its USB-C ports. Alternatively, it can run one 5K display and one 4K display.
The 2020 Mac Mini can run a pair of 4K displays at once, or one 4K display and one 6K display. Therefore, if you need to run three displays you will have to keep your 2018 Mac Mini (or buy a new 2018 Mac Mini, as it is still being sold by Apple).
If you value resolution, only the 2020 model is capable of driving monitors with 6K resolution.
New 2020 Mac Mini vs 2018 Mac Mini: Ports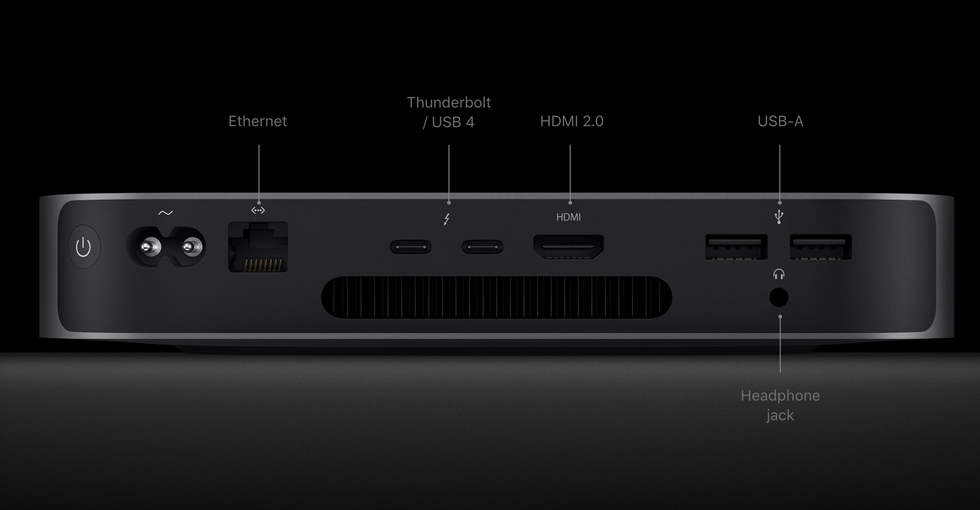 Ports of the 2020 Mac MiniApple
The Mac Mini has always been praised for its wide range of full-size ports and connections. The 2018 model has four Thunderbolt 3 (USB-C) ports, plus two USB-A ports, an HDMI 2.0 port, a 3.5mm headphone jack, and a gigabit Ethernet port (with the option to upgrade to 10Gb Ethernet for $100).

The 2020 Mac Mini, on the other hand, will feel like a step backwards for some users. This model only has two Thunderbolt (USB 4.0 / USB-C) ports , plus the familiar setup of two USB-A ports, an HDMI 2.0 connection and gigabit Ethernet (but with no 10Gb Ethernet option).
This means the new Mac Mini has no spare USB-C ports once it has been connected to two displays, unless you buy a dongle or docking station to add more ports. It also lacks the latest 2.1 version of HDMI, as used by the Xbox Series X and PlayStation 5 to deliver a 120fps frame rate.

Ports of the 2018 Mac MiniApple
Taking my use case for example, I have a 2018 Mac Mini with one monitor attached via USB-C. I then use a second USB-C port to connect a dongle with an SD card for transferring photos from my camera, and a third to connect an external hard drive.

If using the 2020 Mac Mini, I could swap the dongle for an SD card reader that plugs into one of the USB-A ports. But I couldn't connect the computer to a pair of monitors and a USB-C external drive at once, without using a dongle to introduce extra ports.
New 2020 Mac Mini vs 2018 Mac Mini: RAM and storage upgrade options
As with the new MacBook Air and Pro, the 2020 Mac Mini comes with 8GB of RAM as standard, and this can be increased to a maximum of 16GB for $200. As with the MacBooks, the RAM here is part of the M1 chip and, unlike previous models of Mac Mini, cannot be bought elsewhere and upgraded manually at a later date.
The 2018 Mac Mini also comes with 8GB of RAM as standard, with upgrade options of 16GB, 32GB and 64GB, priced at $200, $600 and $1,000 respectively.
For now, it is difficult to compare the RAM of Intel and Apple M1 computers. The iPhone and iPad have always had less RAM than their rivals, and today no iPad has more than 6GB — so 8GB or 16GB could well be plenty for the new Mac Mini. But we'll have to wait and see for now.
As for storage, the new Mini comes with 256GB or 512GB depending on which model you buy (and storage is the only difference between the new). Upgrade options are $200 for 1TB and $600 for 2TB – the same as on the 2018 Mac Mini. Increasing the base-level 2020 Mini from 256GB to 512GB costs $200.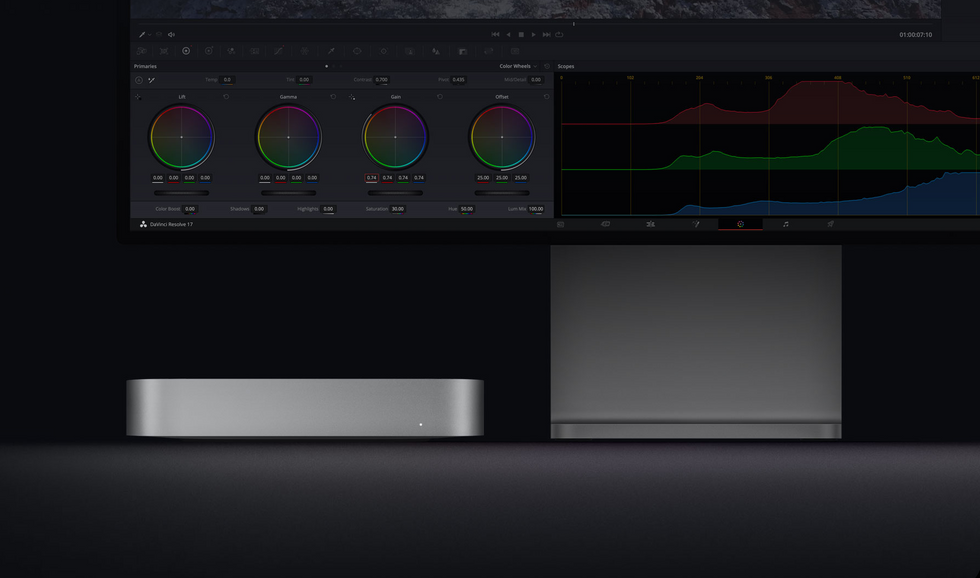 The 2020 Mac Mini is the same size and shape as the 2018 versionApple
New 2020 Mac Mini vs 2018 Mac Mini: Price

The new Mac Mini is priced from $699. If you apply every optional extra, increasing RAM to 16GB and storage to 2TB, the top price is $1,699.
Apple now sells just one base configuration of 2018 Mac Mini, priced at $1,099. Adding every optional extra (including a faster Intel processor, 64GB of RAM, 2TB of storage and 10Gb Ethernet) takes the price to $2,999.
If both versions of Mini are equipped with 16GB of RAM and 2TB of storage the 2018 is $2,099 and the new 2020 model is $1,699.
This all appears to make the new Mini good value for money. But for now it isn't clear how the new M1 chip will fare against the older Mini's i5 and i7 Intel processors, as Apple's only comparison uses the lesser i3. It is also unknown at this stage how well the M1 with eight or 16GB of RAM compares to an Intel processor with 32 or even 64GB.
Some people will also want to check if they need more than two Thunderbolt (USB-C) ports, and if a dongle added to the 2020 Mini will satisfy their needs.
From Your Site Articles
Related Articles Around the Web
Like GearBrain on Facebook