Like GearBrain on Facebook
Apple News+ promises hundreds of magazines a month for just $9.99. That's a fraction of what you would pay to pick up all those titles at a newsstand, or subscribe to the print or digital editions on their own. But the service, which launched March 25, is just not substantial enough, nor really that user-friendly. For some the access to the breadth of titles will be worth the fee. Here's what we found, and what you should consider, before signing up yourself.
Read More:
Few flashy features promised at launch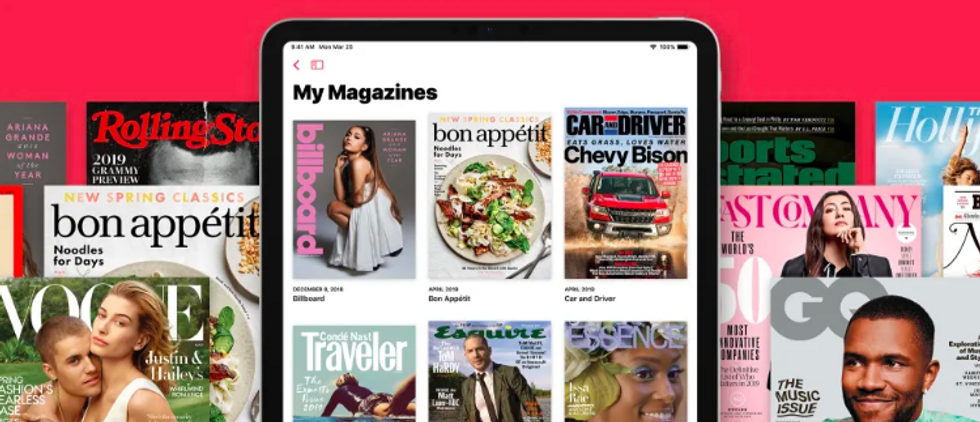 Apple News+ promised interactive features at launch
Apple
Apple made a big show of featuring "National Geographic" at its launch of News+ in March 2019. We saw a magazine cover with moving images — video not print — and interactive details like photos essays with changing overlays The problem? Most magazine in News+ don't make use of these options. And aside from the video cover on "National Geographic," we couldn't find the use of that feature anywhere else.
When clicking through almost every other magazine we looked at, we saw a more typical digital view of a magazine: an image of the actual page in print. You can zoom to get a wider view, but video and interactive details aren't available. We tested a number of titles for this, including featured titles such as "GQ," "Real Simple," "InStyle" and "ESPN." Likely more magazines will start to make use of digital features available within News+. But we'd hold up subscribing until they do.
Reason 2: It's hard to find magazines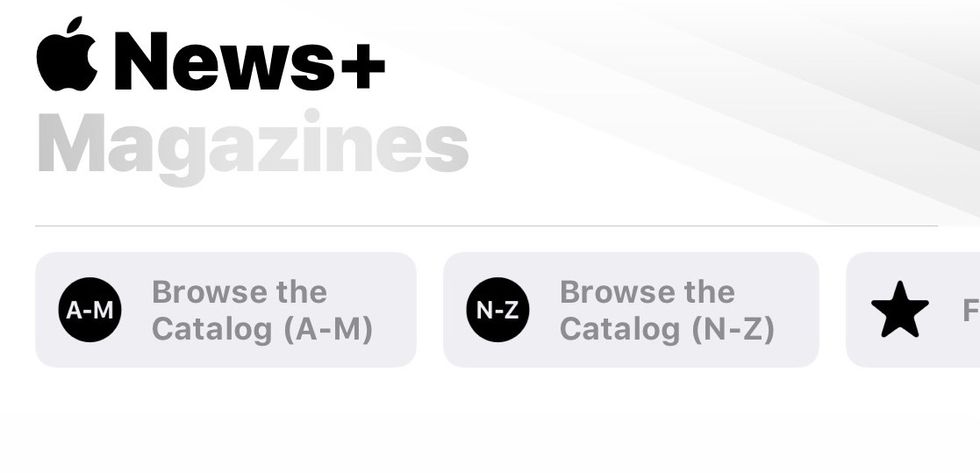 To find magazine titles in Apple News+, you scroll through two alphabetical lists
GearBrain
To find the magazines you want to read, you can pick through themes, like Health, Cars and Science & Tech, but to get a thorough search of everyone, you'll need to run through the entire selection. That means you're actually scrolling through an alphabetical list.
Each title is listed with the current magazine's cover, listed in its catalog, listed "A to M," and "N to Z." That's a lot to read through — it took us about 20 minutes to scroll through the more than 300 titles now in the catalog.
Reason 3: Limited to magazines in your quick view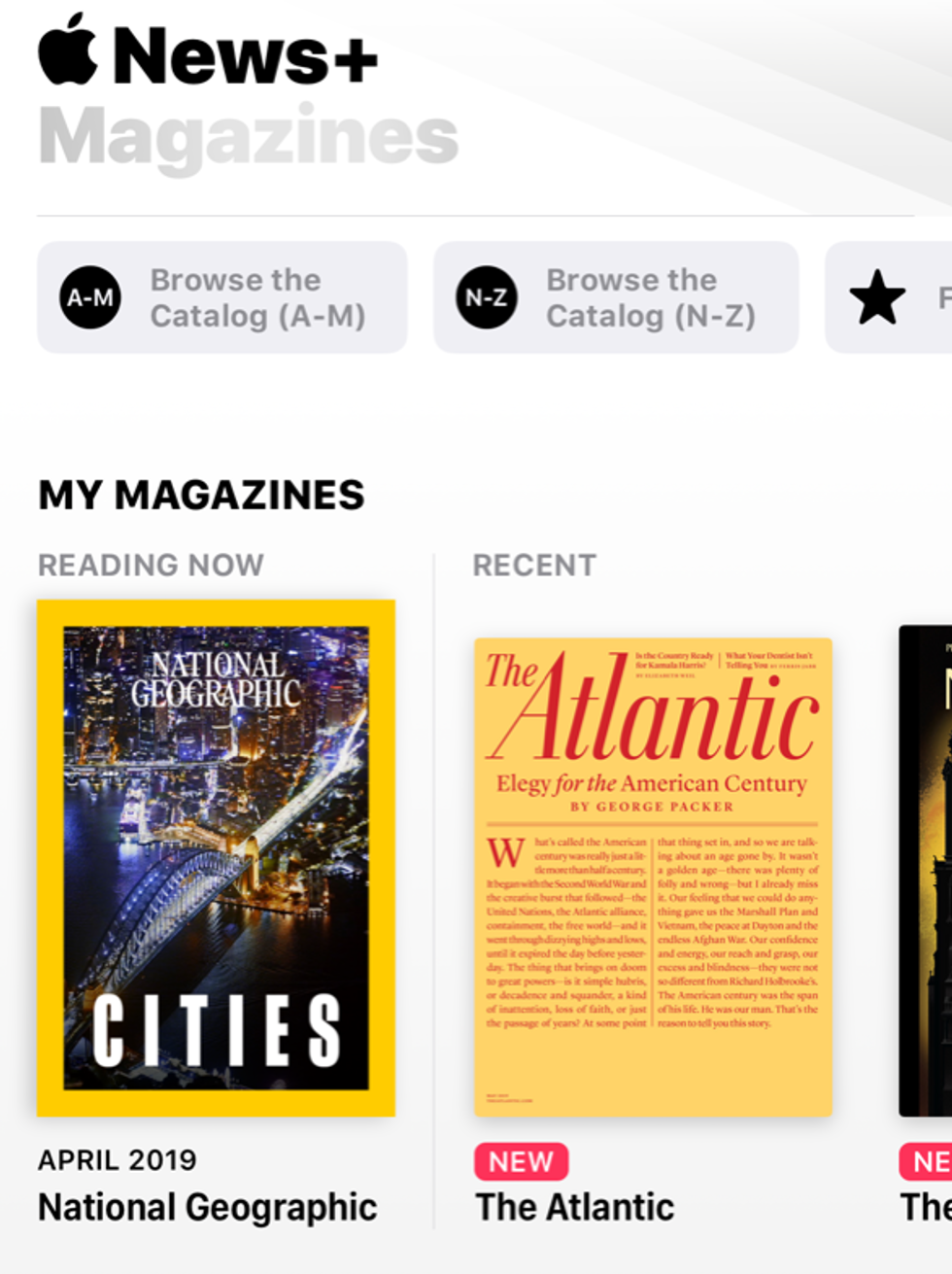 You can only view 10 titles in the "My Magazines" section of Apple News+
GearBrain
While there are hundreds of titles available to read — and we saw new ones added throughout the month — you can really only have a set number inside your main cue. No matter how many you click that you want to read, under "My Magazines," I saw even fewer — just 10 are listed there — and only the most recent included. To find new issues of all the other titles I thought I had clicked, I was forced to go back into that long alphabetical list. That's not helpful, and certainly irritating since I was paying for this premium.
Reason 4: It's actually expensive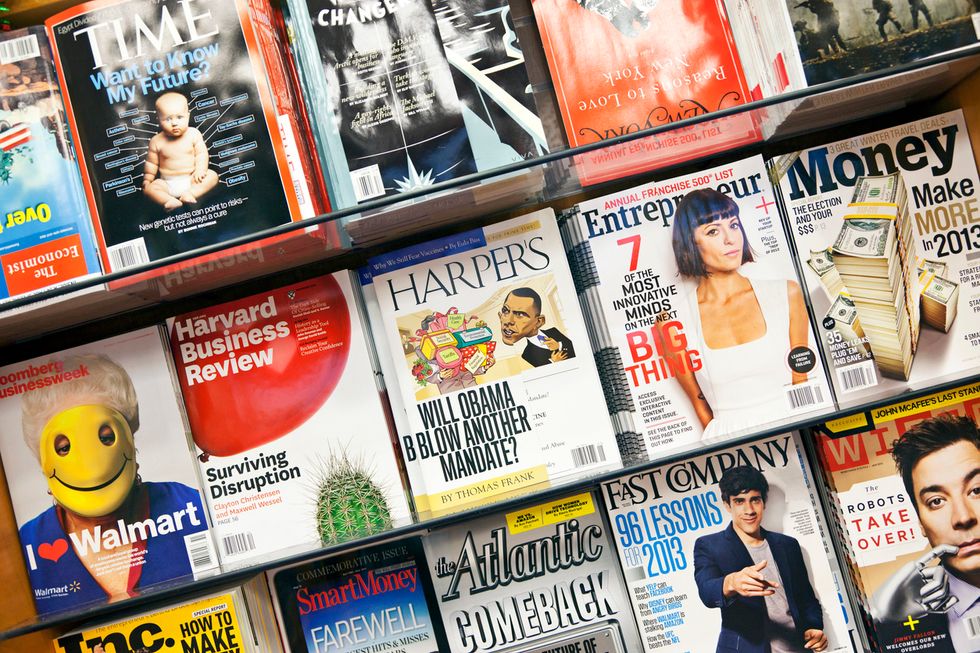 Apple News+ is $120 a year, which is not inexpensive, even with the number of magazines included
iStock
Paying just $9.99 a month for hundreds of magazine titles? Sounds like a bargain — until you realize that's $120 a year. Yes, magazines have a newsstand price that can run $5 to $10 a title. But diehards readers rarely pay that through a subscription.
If you're a regular subscriber to some weekly magazines included in Apple News+ like "The New Yorker," which runs $12 for 12 weeks for new subscribers or $120 a year for regular subscribers to its print edition, or "New York" which is $70 a year, than Apple News+ is a bargain. Ditto if you like the entertainment weeklies including "People," Us Weekly" and "In Touch."
For $120 a year, as a new subscriber, however, you could also get a year of all of the following magazines: (Yes, we did the math.)
"Esquire"
"Vogue"
"Food & Wine"
"National Geographic"
"Outside"
"Inc."
"Yoga Journal"
"Golf Digest"
Reason 5: Not integrated well into News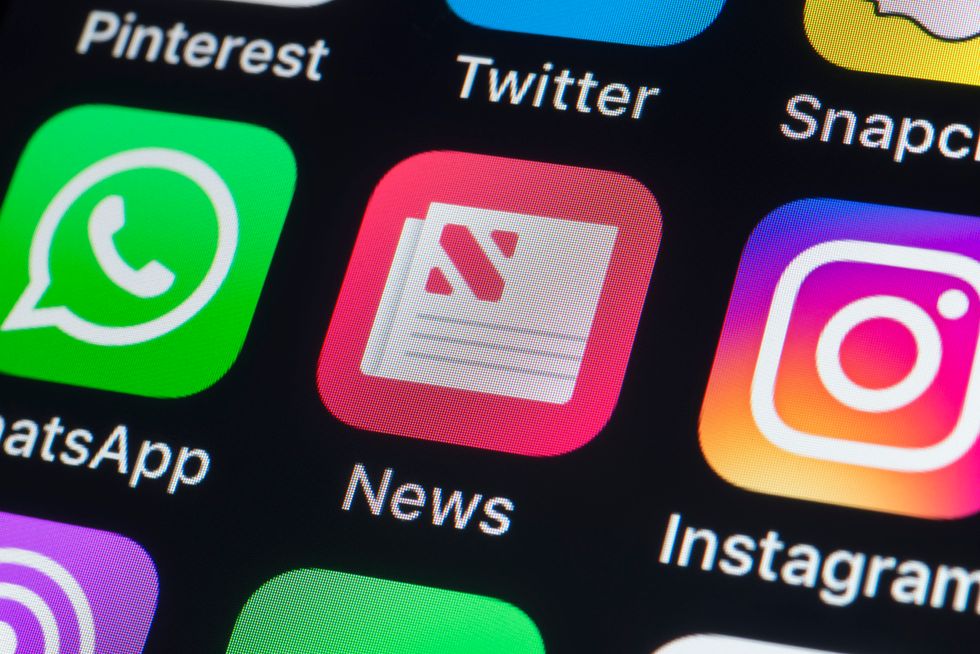 Apple News+ is not well integrated with the main Apple News app
iStock
Every time I opened the Apple News app — where News+ is also located — I sort of hoped I would also get my mix of magazine news with the daily stories as well. That seemed to happen, sometimes, but not well. I find the News app already difficult to manage on its own, finding the stories it selects not always helpful. The app is meant to align to your tastes, get a sense of what you read and the sources you choose, to curate a selection for you. But certain news groups that I follow never show up in my feed, while others I never read do. Clicking over to News+ is also something I occasionally forget. Which means I'm spending $9.99 a month for something I don't remember to use.
From Your Site Articles
Related Articles Around the Web
Like GearBrain on Facebook