Like GearBrain on Facebook
Apple wants cars to do more than read the road — they want vehicles that can understand where drivers intend to go as well. A new patent describes different ways cars will be able to interpret passengers intent, learning from what they say and the gestures they make to know where to drive, steer and park.
The patent, first found by Patently Apple, describes multiple ways for vehicles to sense "occupant input or guidance with regard to selecting vehicle trajectories," but without traditional means such as the steering wheel or pedals.
Gesture control is slowly making its way into tech devices. Toys, such as Sphero's Force Band, for example, moves a robotic BB-8 by move the arm in certain directions. Moving a wrist can key certain actions in Android smartwatches. Lifting an iPhone X can bring up the home screen on the smartphone. Raven, a navigational device for the car, will start recording the road if a driver moves their hand in front of it.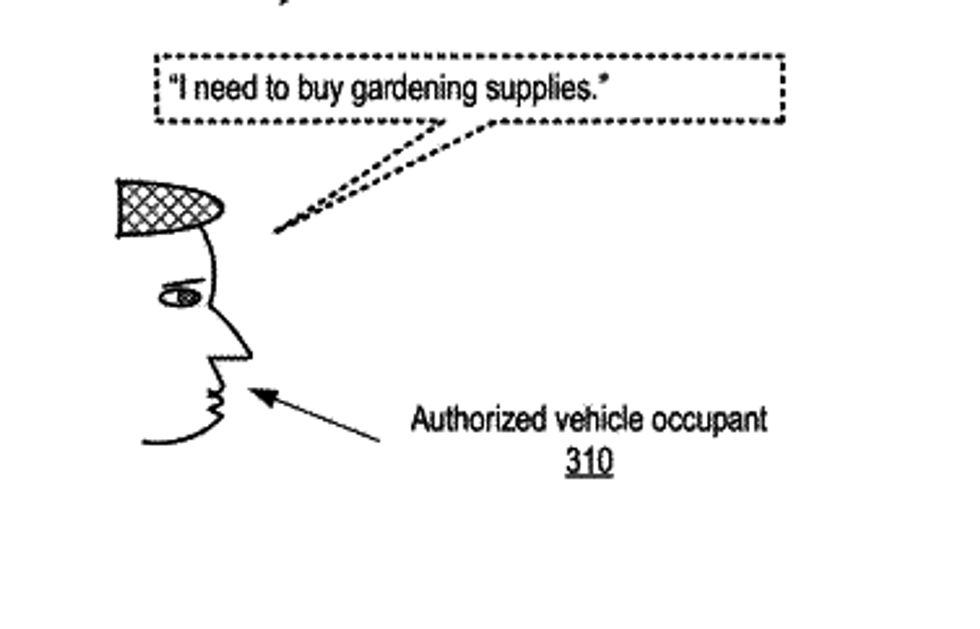 Passengers may combine verbal commands with gestures to direct a car, in Apple's new patentApple
Driving a car purely by gesture is not yet mainstream, however, even as research around the ability is being explored.
But Apple describes just such a scenario, where a passenger could draw a route on a smartphone, which a car would follow, gesture or even glance in a direction which would be read, analyzed and then acted upon by a car.
"For example, in some cases, the individual may gesture towards an intended parking space in a parking area, and combine the gesture with the voice command "Park over there," reads the patent.
Apple recently doubled the size of the cars in its driverless test program from 27 to 55. Called Project Titan, the self-driving car initiative still puts a safety driver behind the wheel, and was first granted permission to test its cars on the road in California in April 2017.
As with any patent, the technology described may never come to light. With Apple's continued research in autonomous technology, and the company's use, albeit small, of gesture control in some of its current devices, the idea of using movements by a driver to direct a car in the future is a possibility — even if, as Apple notes, "…finer-grained guidance regarding the actual stopping point of the vehicle may be needed."
Related Articles Around the Web
Like GearBrain on Facebook